Fillable Printable AirAsia Pilot Job Application Form
Fillable Printable AirAsia Pilot Job Application Form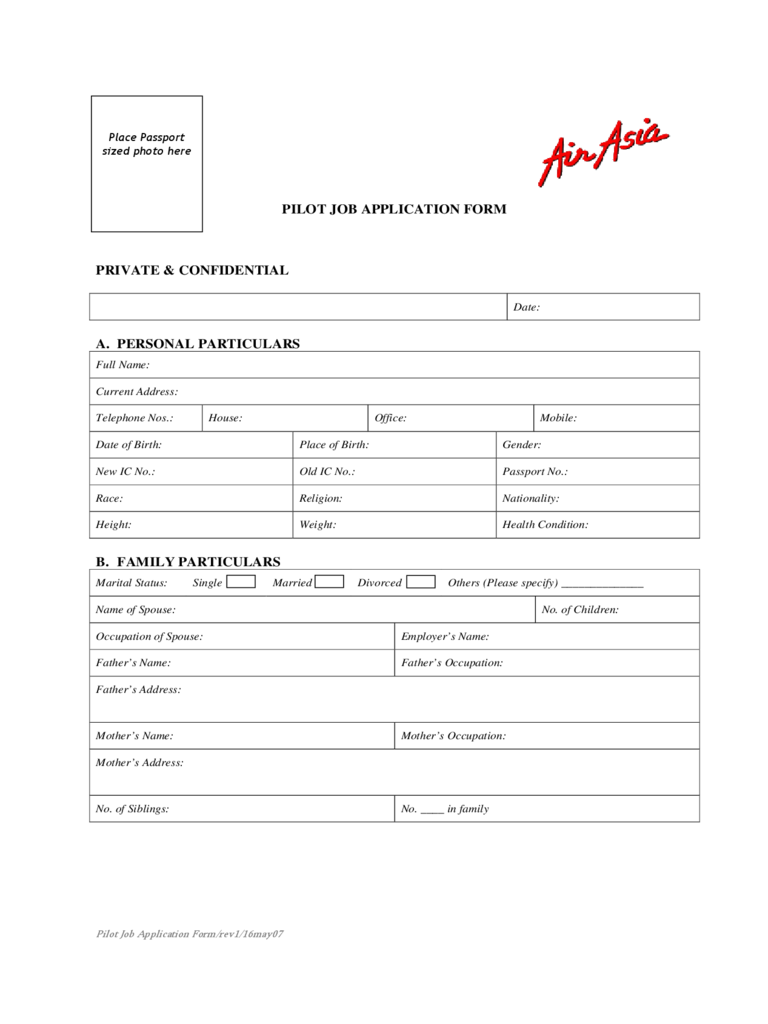 AirAsia Pilot Job Application Form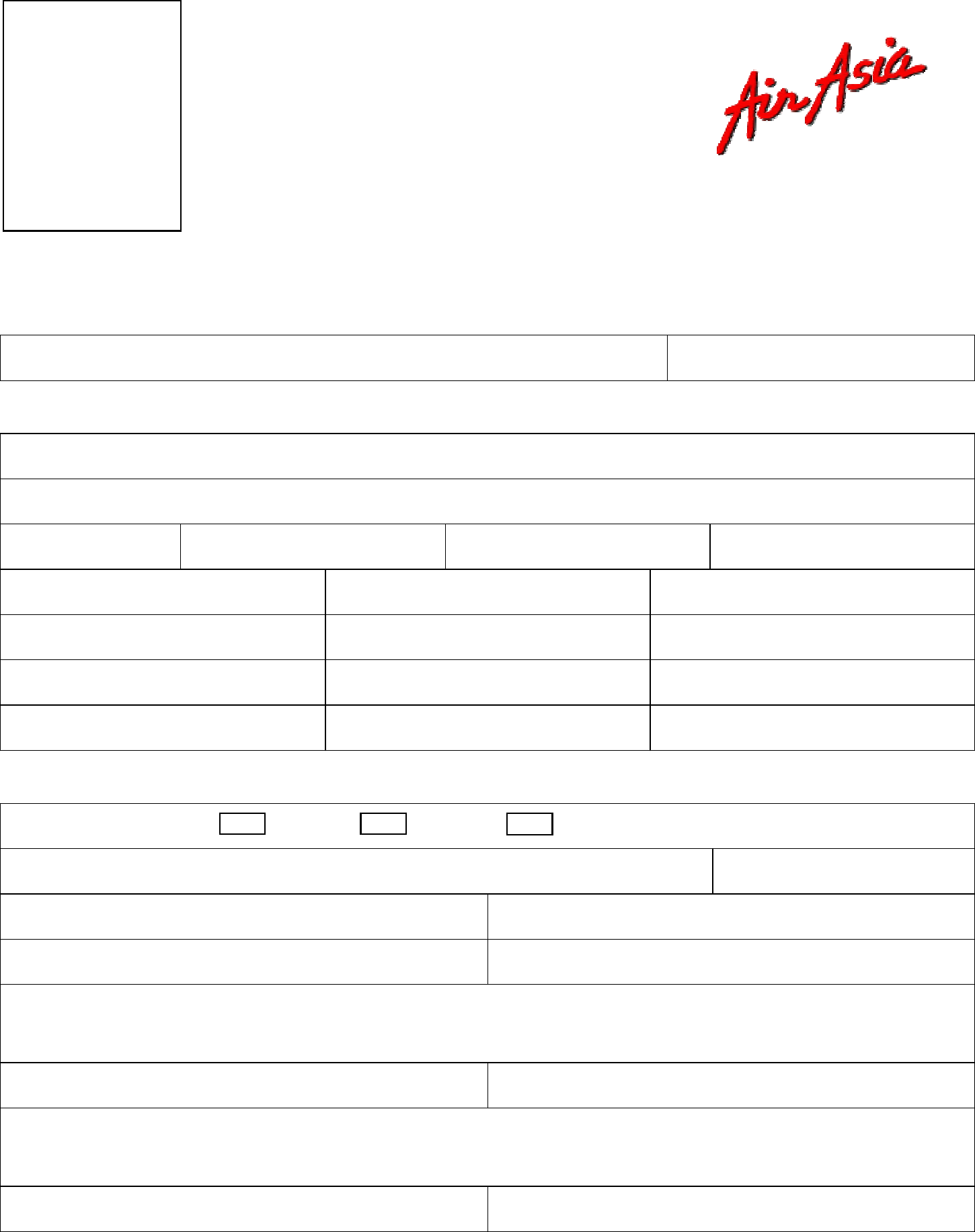 Pilot Job Application Form/rev1/16may07
PILOT JOB APPLICATION FORM
PRIVATE & CONFIDENTIAL
Date:
Full Name:
Current Address:
Telephone Nos.: House: Office: Mobile:
Date of Birth: Place of Birth: Gender:
New IC No.: Old IC No.: Passport No.:
Race: Religion: Nationality:
Height: Weight: Health Condition:
Marital Status: Single Married Divorced Others (Please specify) ______________
Name of Spouse: No. of Children:
Occupation of Spouse: Employer's Name:
Father's Name: Father's Occupation:
Father's Address:
Mother's Name: Mother's Occupation:
Mother's Address:
No. of Siblings: No. ____ in family
Place Passport
sized photo here

Pilot Job Application Form/rev1/16may07
C.
ACADEMIC QUALIFICATIONS
Qualification University / College / School Year of Completion
1.
2.
3.
4.
Year of Service Employer's Name & Address Position Held
From To
Reason for Leaving
1.
2.
3.
4.
5.
Language Spoken Level of Fluency Written Level of Competency
1. English
2. Bahasa Malaysia
3.
4.
Computer Knowledge:
Driving Skills / Type of License: Vehicle Owned:
Other Skills: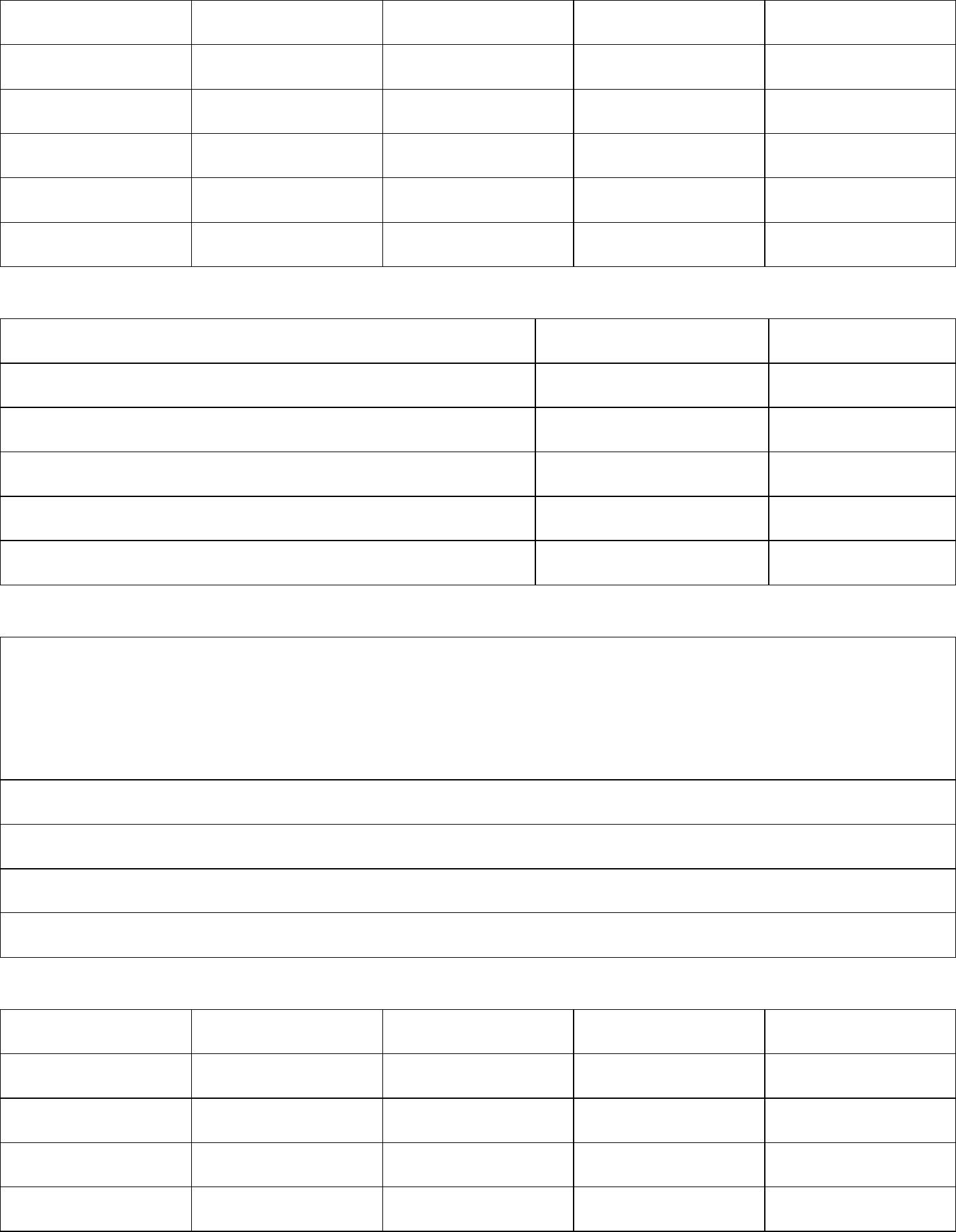 Pilot Job Application Form/rev1/16may07
G.
LICENSE / CERTIFICATIONS
Type License No.Issuing Authority Valid From Date Valid Till Date
CPL
ATPL
Medical
Type Authority Date Endorsed
1.
Have you ever been involved in any aviation related incident/accident in your flying career? If YES, please state.
2. Other Information:
P1 P1US P2 Grand Total Hours
Single Engine
Multi-Engine
Jet
Total Hours

Pilot Job Application Form/rev1/16may07
1.
Were you previously employed by AirAsia? If YES, state position held, date / duration of service and reason for leaving.
2. Have you ever been discharged fromany previous employment due to misconduct? If YES, please state.
3. Have you ever been arrested for violation of any law / convicted of any crime? If YES, state nature of violation and date.
4. Are you serving any bond with anybody? If YES, please state.
5. Have you had any illnesses or suffered any injury? If YES, please state.
6. Would you be willing to perform overtime or shift duties should the need arise, especially the night shift?
Name: Name:
Designation: Designation:
Address:Address:
Telephone No: Telephone No:
M.
STATEMENT OF DECLARATION
I hereby declare that:
•
I have not been convicted of criminal offence or been declared bankrupt in any country.
•
The particulars in this application form and document(s) attached hereto are true in every respect.
•
I have not willfully suppressed any material fact.
I understand if any particulars supplied by me in this form are proved untrue, I am liable to be summarily dismissed.
Applicant's Signature: _______________________________________________Date: ________________________
FOR OFFICE USE ONLY
Interview Result: Hire KIV Reject Interview Date:
Designation Allowance/s Amount
Job Grade 1.
Basic Salary 2.
Date of Appointment 3.
Remarks:
Interviewed By: Verified By: Approved By:
1.
2.
3. Director, Flight Operations CEO/CFO
Date: Date: