Fillable Printable Application Dl Fee Refund
Fillable Printable Application Dl Fee Refund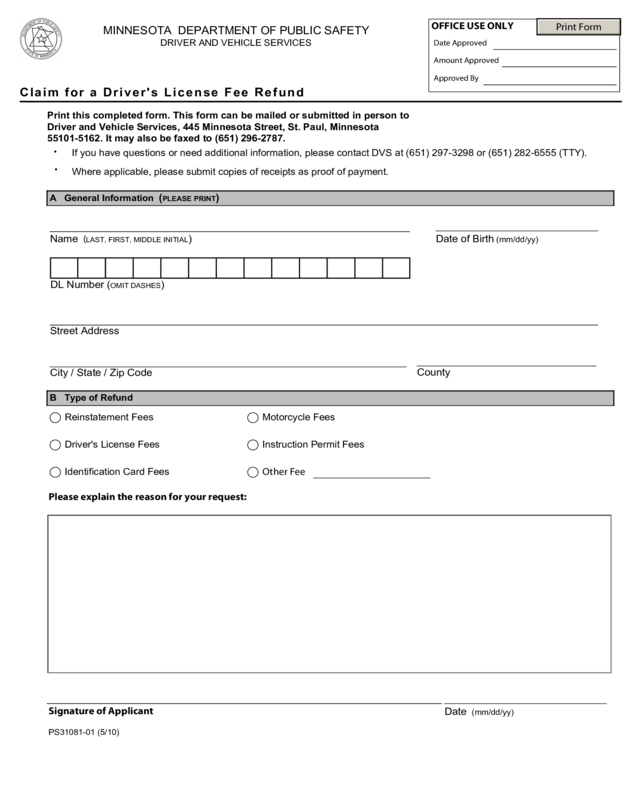 Application Dl Fee Refund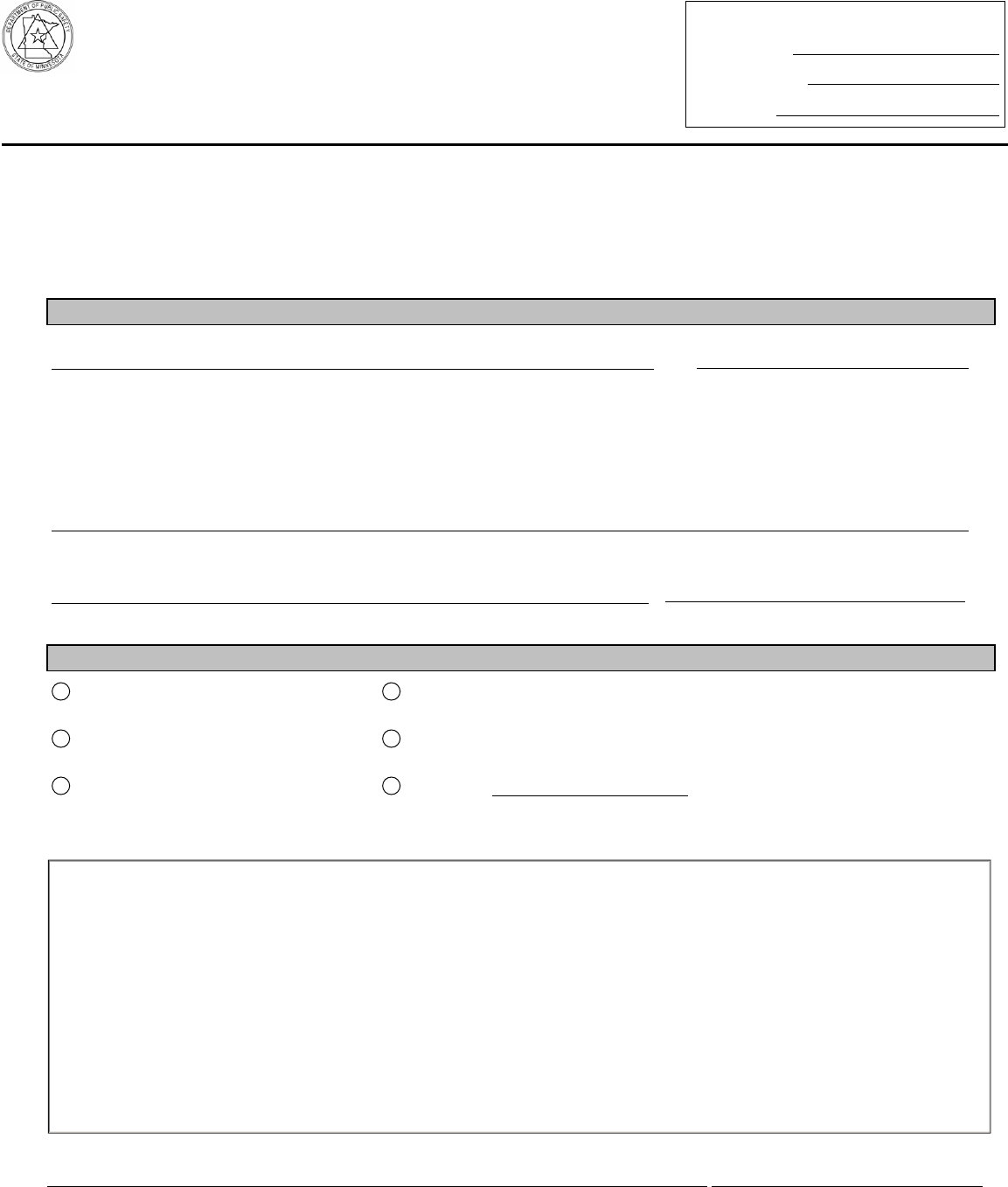 ClaimforaDriver'sLicenseFeeRefund
MINNESOTA DEPARTMENT OF PUBLIC SAFETY
DRIVER AND VEHICLE SERVICES
•
If you have questions or need additional information, please contact DVS at (651) 297-3298 or (651) 282-6555 (TTY).
•
Where applicable, please submit copies of receipts as proof of payment.
Name
(
LAST, FIRST, MIDDLE INITIAL
)
Street Address
City / State / Zip Code
County
DL Number (
A General Information
(

PLEASE PRINT

)
B Type of Refund
Reinstatement Fees
Other Fee
Instruction Permit Fees
Motorcycle Fees
Identification Card Fees
Driver's License Fees
Please explain the reason for your request:
Signature of Applicant
OFFICE USE ONLY
Date Approved
Amount Approved
Approved By
PS31081-01 (5/10)
Print this completed form. This form can be mailed or submitted in person to
Driver and Vehicle Services, 445 Minnesota Street, St. Paul, Minnesota
55101-5162. It may also be faxed to (651) 296-2787.