Fillable Printable Basic Job Application Forms Download
Fillable Printable Basic Job Application Forms Download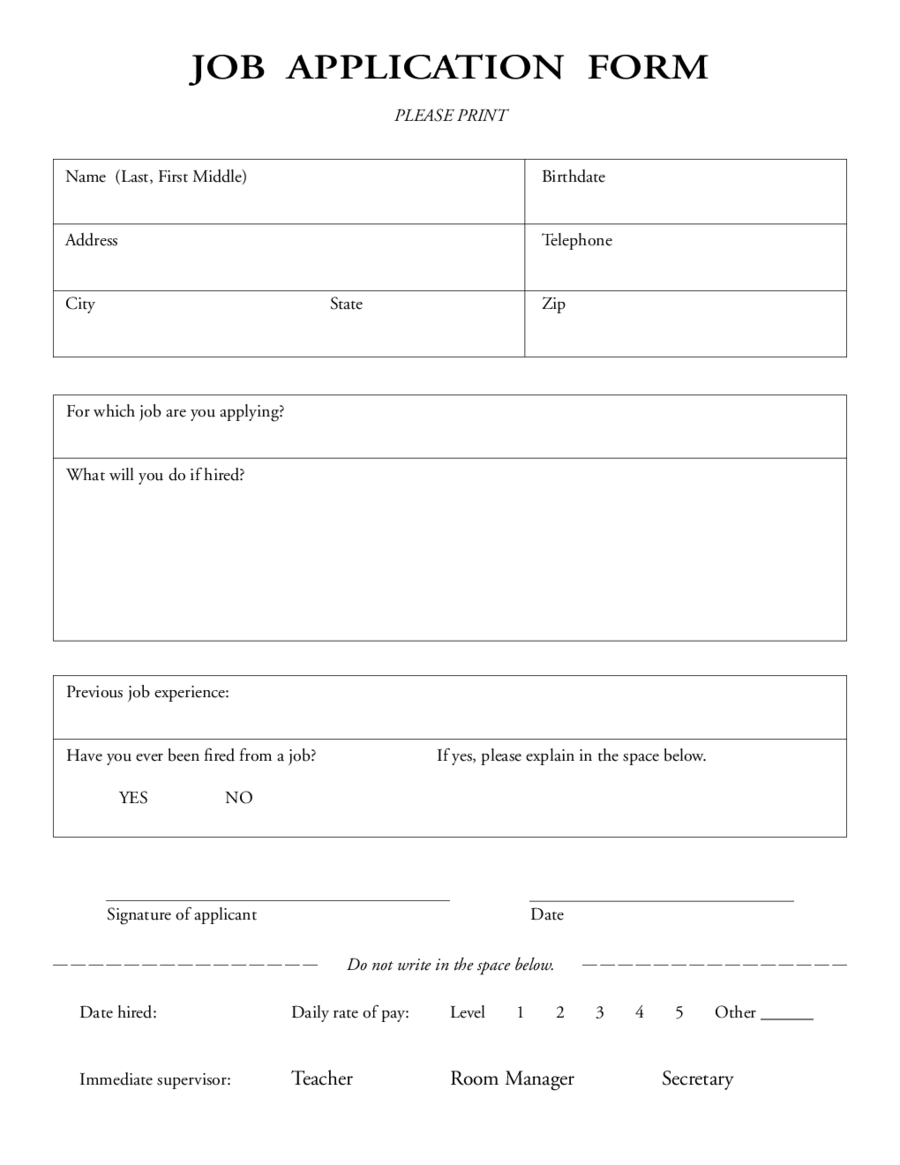 Basic Job Application Forms Download
JOB APPLICATION FORM
PLEASE PRINT
Date hired:
Daily rate of pay:
Level 1 2 3 4 5 Other ______
Teacher
Room Manager
Secretary
Signature of applicant
Date
Previous job experience:
Have you ever been fired from a job?
If yes, please explain in the space below.
For which job are you applying?
What will you do if hired?
Do not write in the space below.
Name (Last, First Middle)
Birthdate