Fillable Printable Blank Photography Invoice Template
Fillable Printable Blank Photography Invoice Template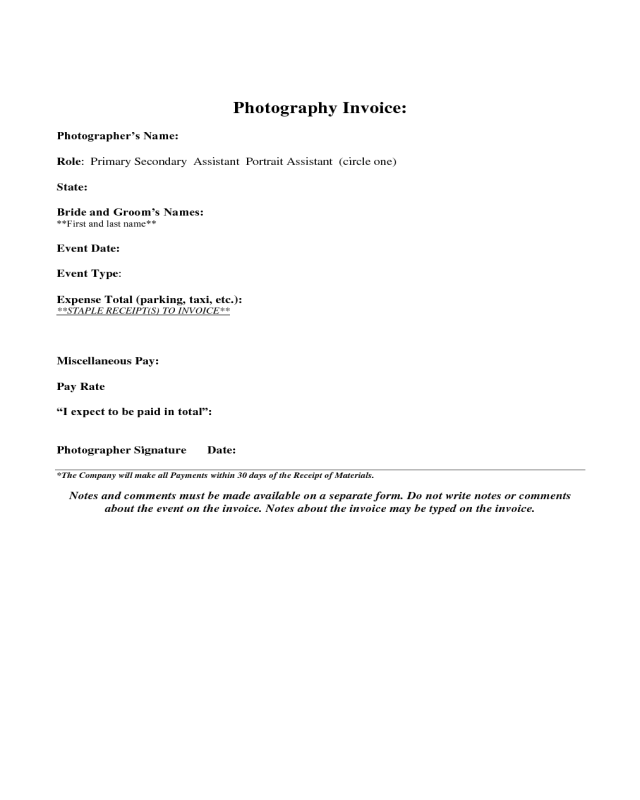 Blank Photography Invoice Template

Photography Invoice:
Role
: Primary Secondary Assistant Portrait Assistant (circle one)
State:
**First and last name**
Event Date:
Expense Total (parking, taxi, etc.):
**STAPLE RECEIPT(S) TO INVOICE**
Miscellaneous Pay:
Pay Rate
"I expect to be paid in total":
Photographer Signature
Date:
*The Company will make all Payments within 30 days of the Receipt of Materials.
Notes and comments must be made available on a separate form. Do not write notes or comments
about the event on the invoice. Notes about the invoice may be typed on the invoice.