Fillable Printable Letter of Character Reference Template
Fillable Printable Letter of Character Reference Template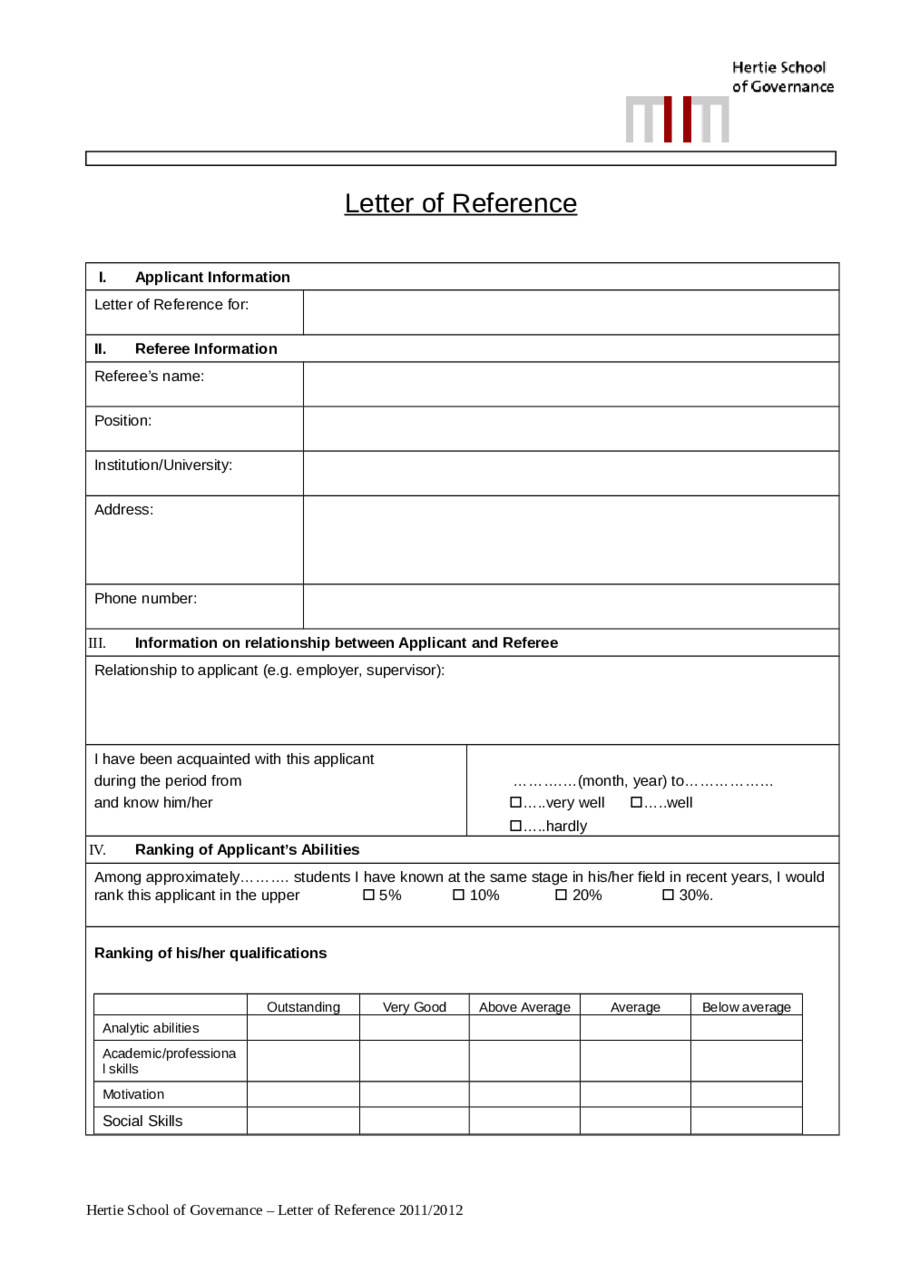 Letter of Character Reference Template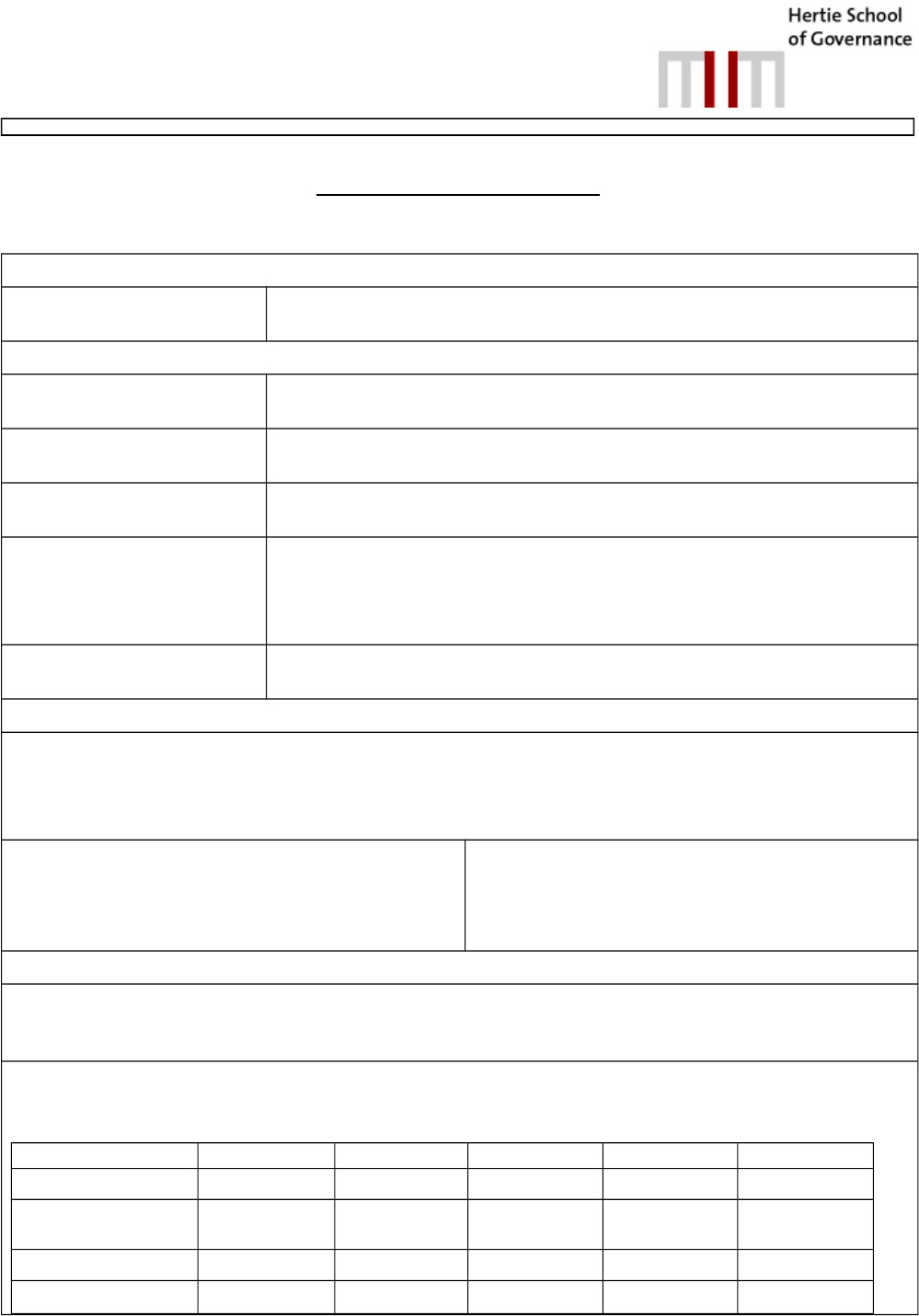 Letter of Reference
I.Applicant Information
Letter of Reference for:
II.Referee Information
Referee's name:
Position:
Institution/University:
Address:
Phone number:
III.
Information on relationship between Applicant and Referee
Relationship to applicant (e.g. employer, supervisor):
I have been acquainted with this applicant
during the period from
and know him/her
……….…(month, year) to………………
IV.
Ranking of Applicant's Abilities
Among approximately………. students I have known at the same stage in his/her field in recent years, I would
rank this applicant in the upper

5%

10%

20%

30%.
Ranking of his/her qualifications
Hertie School of Governance – Letter of Reference 2011/2012
OutstandingVery GoodAbove AverageAverageBelow average
Analytic abilities
Academic/professiona
l skills
Motivation
Social Skills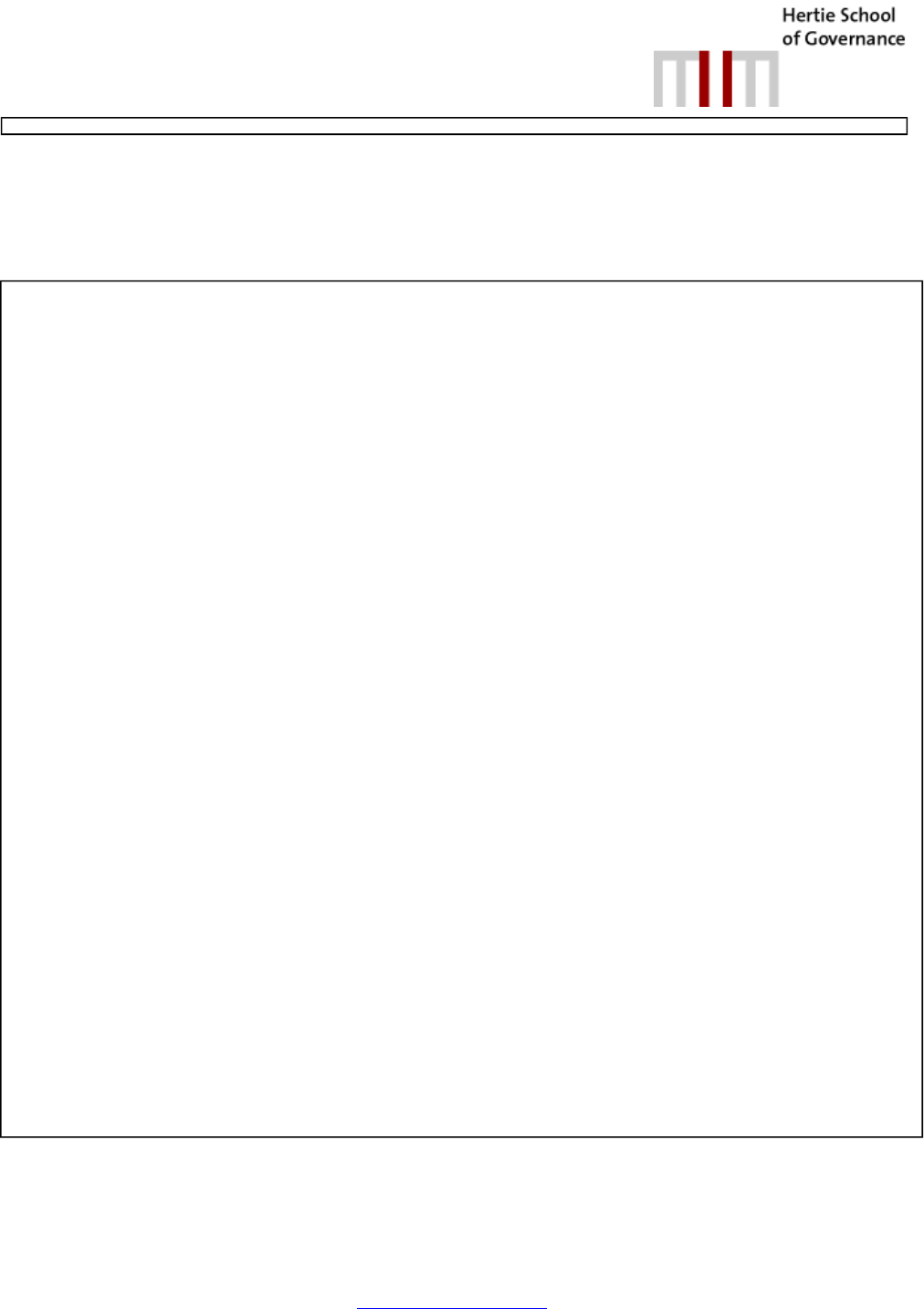 V.Letter of Reference
(Note: Please comment in one or two paragraphs on the applicant's academic and general abilities and qualities. The Hertie
SchoolofGovernancewelcomesanyinformationthatthereferencerefereemaythinkwouldhelptogainacomprehensive
pictureoftheapplicantandhis/herabilitiestosuccessfullycompleteourprogramandpursueacareerinpublicpolicy
making.)
………………………………………………………………………..
Pleasedonotforgettosignthisletterofreference,includeyourcontactinformationandpassitontothe
applicant.Alternatively,itcanalsobesentdirectlytous,preferablyviaemail.Ourcontactinformationis
indicated below.
Thank you very much for your help!
Hertie School of Governance
MPP Applications
mpp@hertie-school.org
Q110
Friedrichstraße 180
10117 Berlin, Germany
Hertie School of Governance – Letter of Reference 2011/2012