Fillable Printable Example And Template For Personal Or Character Reference Letter
Fillable Printable Example And Template For Personal Or Character Reference Letter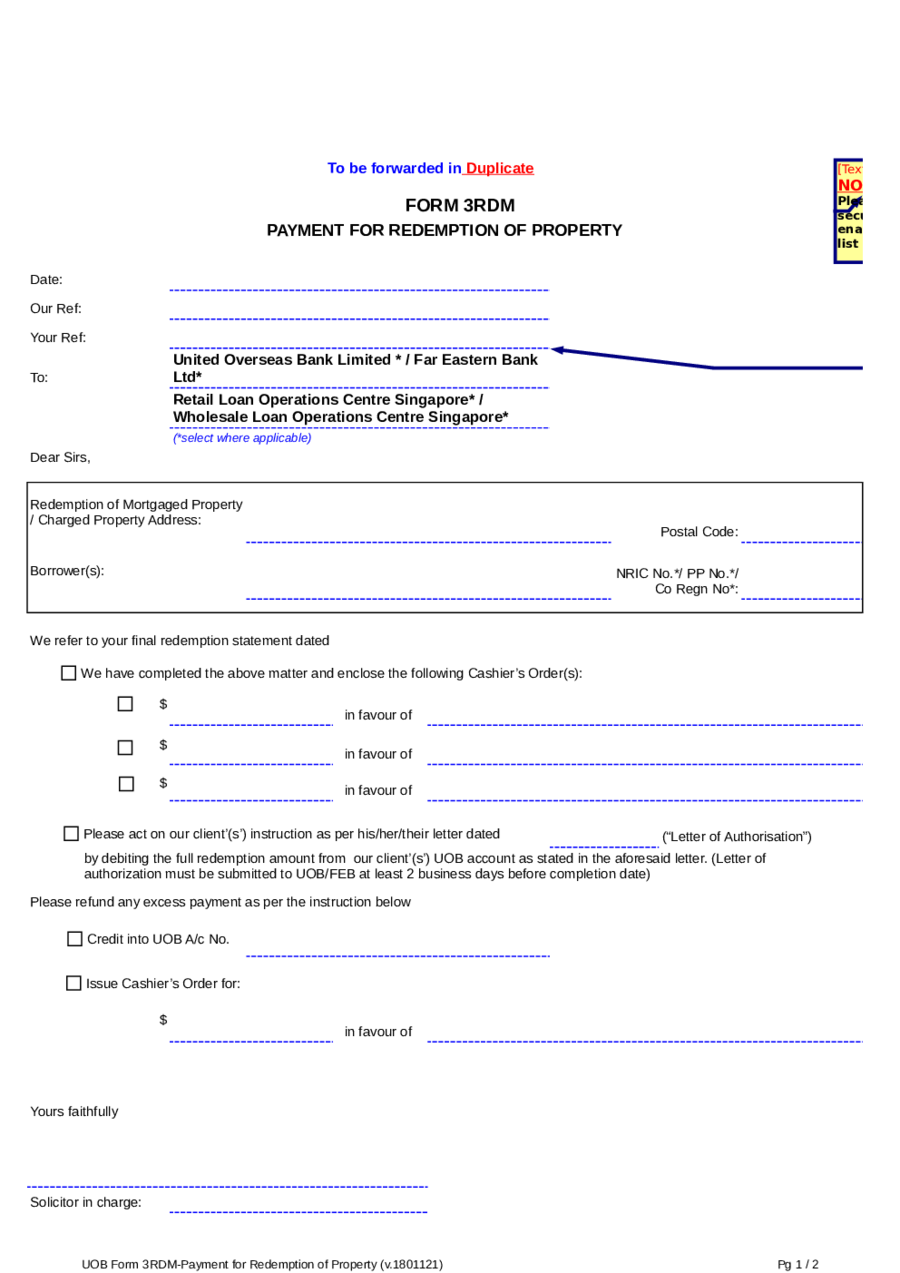 Example And Template For Personal Or Character Reference Letter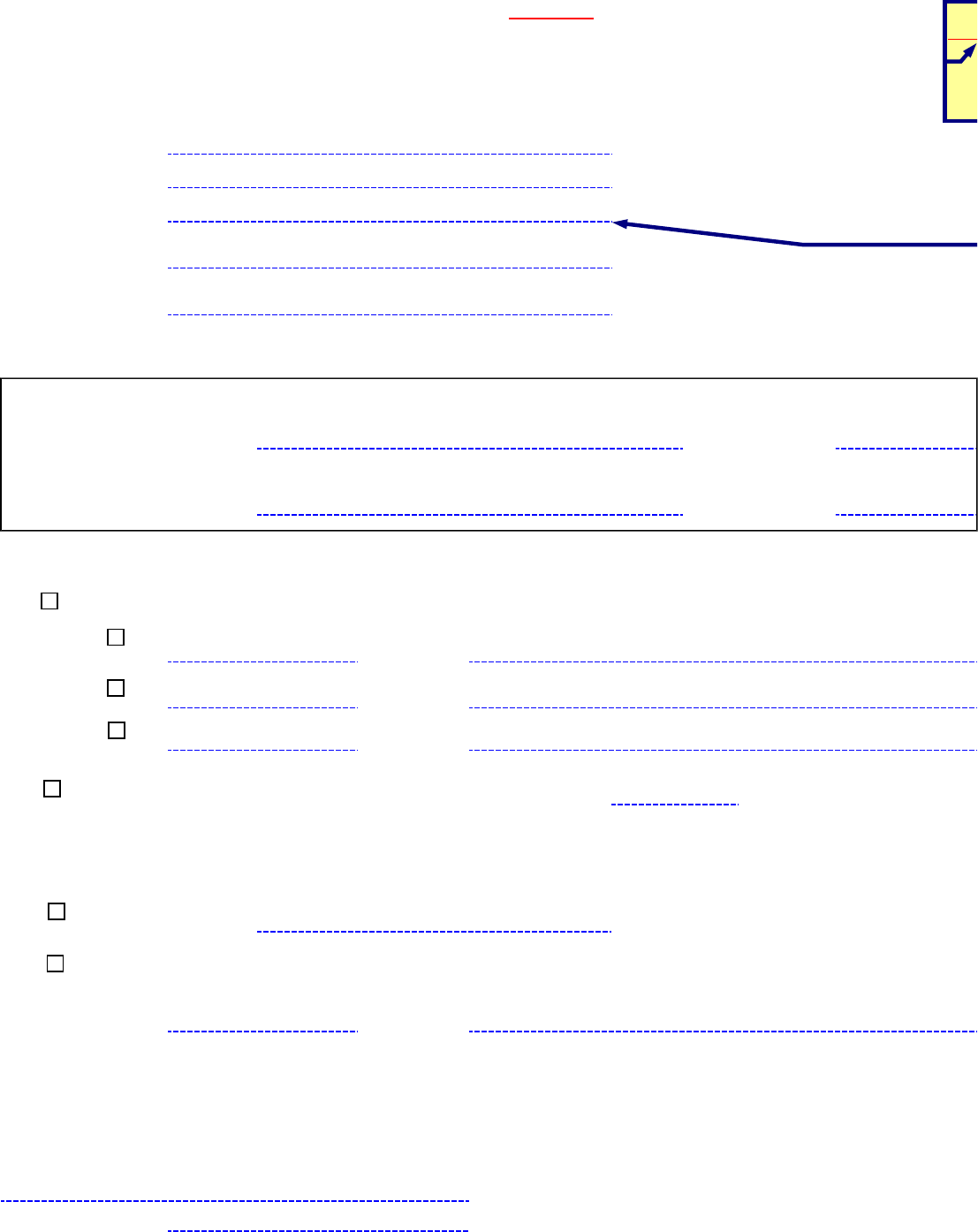 UOB Form 3RDM-Payment for Redemption of Property (v.1801121)Pg 1 / 2
FORM 3RDM
Date:
Our Ref:
Your Ref:
To:
(*select where applicable)
Dear Sirs,
Postal Code:
Borrower(s):
We refer to your final redemption statement dated
$
in favour of
$
in favour of
$
in favour of
("Letter of Authorisation")
Please refund any excess payment as per the instruction below
$
in favour of
Yours faithfully
Solicitor in charge:
PAYMENT FOR REDEMPTION OF PROPERTY
United Overseas Bank Limited * / Far Eastern Bank
Ltd*
Retail Loan Operations Centre Singapore* /
Wholesale Loan Operations Centre Singapore*
Redemption of Mortgaged Property
/ Charged Property Address:
NRIC No.*/ PP No.*/
Co Regn No*:
by debiting the full redemption amount from our client'(s') UOB account as stated in the aforesaid letter. (Letter of
authorization must be submitted to UOB/FEB at least 2 business days before completion date)
We have completed the above matter and enclose the following Cashier's Order(s):
Please act on our client'(s') instruction as per his/her/their letter dated
Issue Cashier's Order for:
To be forwarded in
Duplicate
[Text won't show when printing]
NOTE:
Please go to Macro settings and set
security level to "Medium" or "Low" to
enable the use of checkbox and drop-down
list function.
[Text won't show when printing]
* Please select where applicable
(Please select cell and choose from the drop-down
list provided)

UOB Form 3RDM-Payment for Redemption of Property (v.1801121)Pg 2 / 2
Postal Code:
Borrower(s):
Redemption of Mortgaged Property
/ Charged Property Address:
NRIC No.*/ PP No.*/
Co Regn No*:
Name of Law Firm: