Fillable Printable Diamond Color Chart
Fillable Printable Diamond Color Chart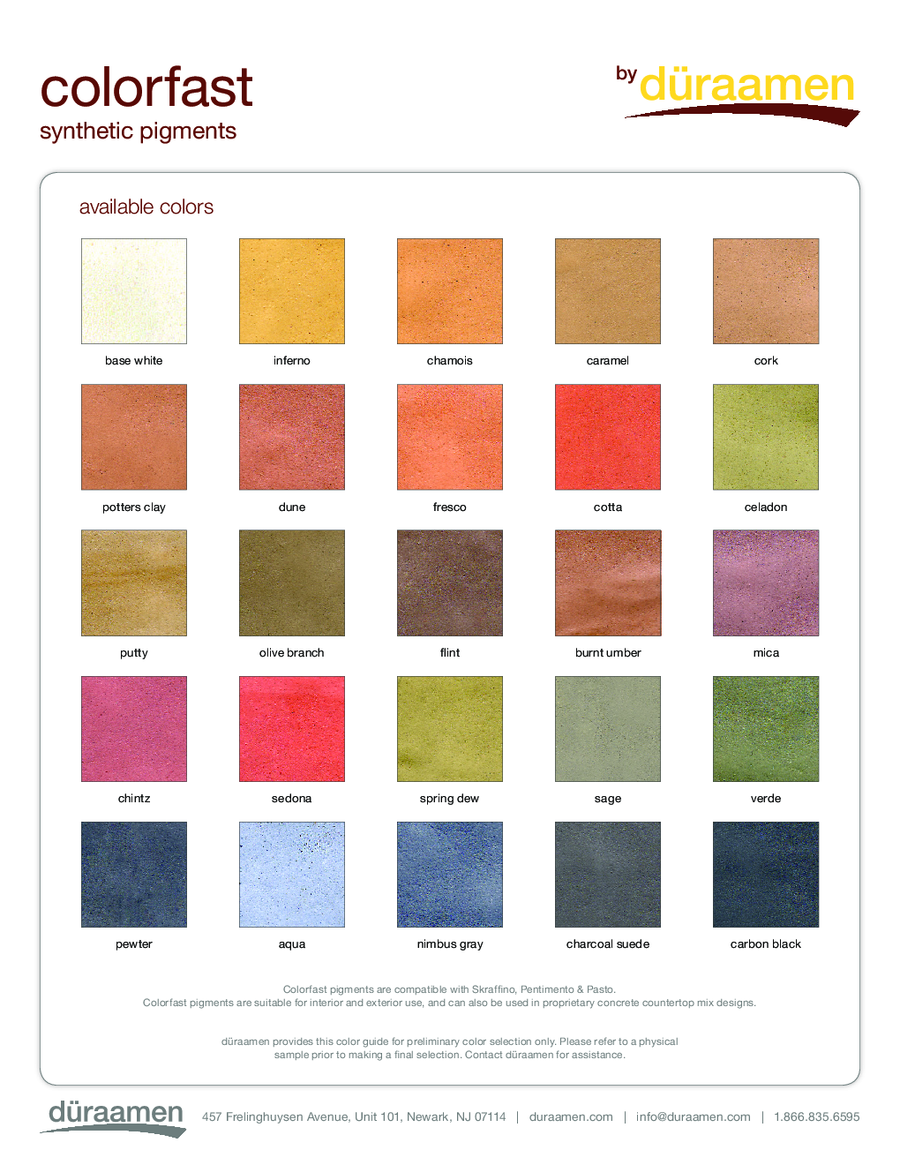 Diamond Color Chart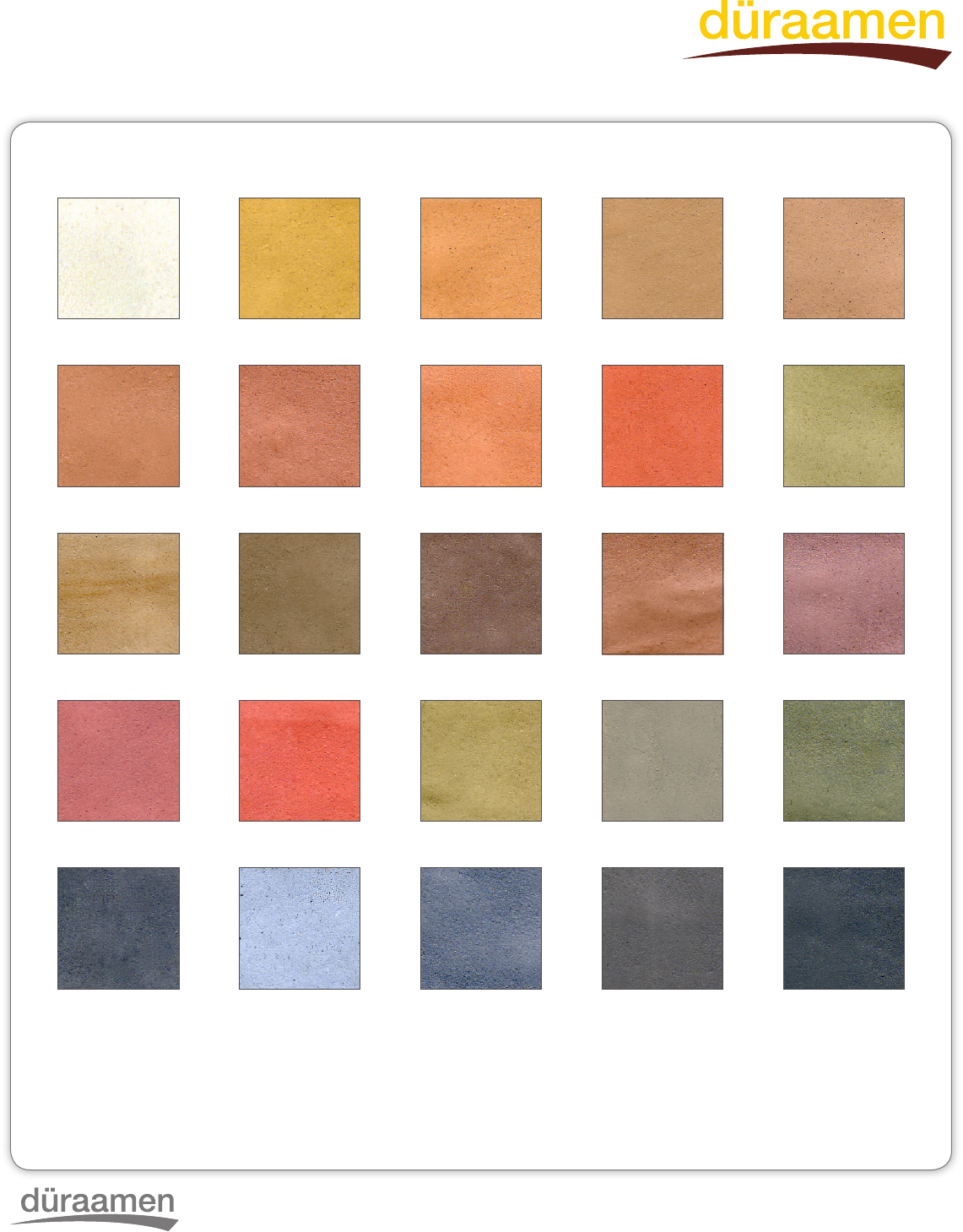 457 Frelinghuysen Avenue, Unit 101, Newark, NJ 07114 | duraamen.com | info@duraamen.com | 1.866.835.6595
available colors
by
düraamen provides this color guide for preliminary color selection only. Please refer to a physical
sample prior to making a nal selection. Contact düraamen for assistance.
colorfast
synthetic pigments
base whiteinfernochamoiscaramelcork
potters claydunefrescocottaceladon
puttyolive branchintburnt umbermica
chintzsedonaspring dewsageverde
pewteraquanimbus graycharcoal suedecarbon black
Colorfast pigments are compatible with S
k
rafno, Pentimento & Pasto.
Colorfast pigments are suitable for interior and exterior use, and can also be used in proprietary concrete countertop mix designs.