Fillable Printable Commonwealth of Kentucky Department of Education Bureau of Finance Standard Invoice
Fillable Printable Commonwealth of Kentucky Department of Education Bureau of Finance Standard Invoice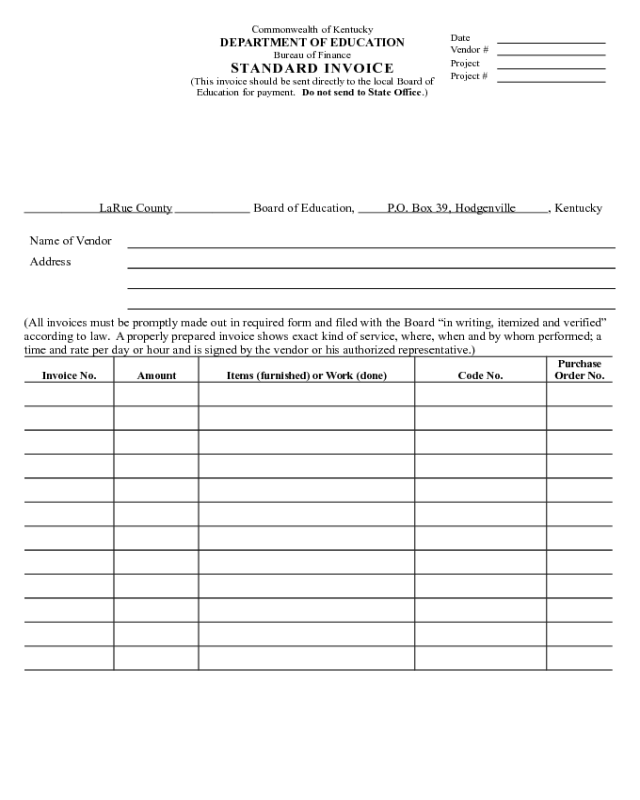 Commonwealth of Kentucky Department of Education Bureau of Finance Standard Invoice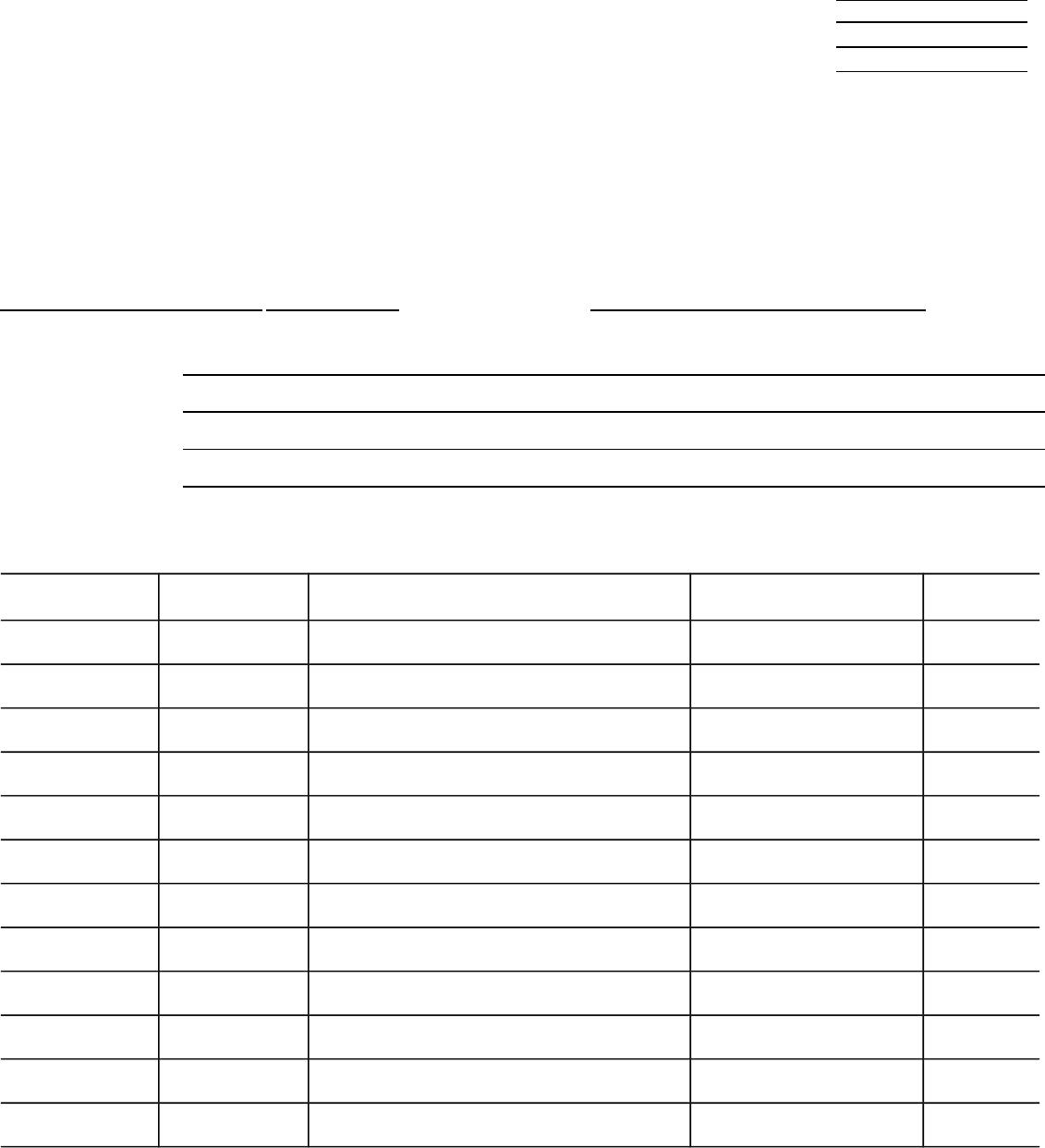 LaRue County Board of Education, P.O. Box 39, Hodgenville, Kentucky
Name of Vendor
Address
(All invoices must be promptlymade out in required formand filed with the Board "inwriting,itemizedand verified"
according tolaw. Aproperly prepared invoice shows exact kindof service, where, when and by whom performed; a
time and rateper day orhour and issigned by the vendor orhis authorized representative.)
Invoice No.AmountItems (furnished) or Work (done)Code No.
Purchase
Order No.
Commonwealth of Kentucky
DEPARTMENT OF EDUCATION
Bureau of Finance
STANDARDINVOICE
(This invoice should be sent directly to the local Board of
Education for payment.
Do not send to State Office
.)
Date
Vendor #
Project
Project #

TOTALFUND:
VENDOR'S CERTIFICATION
I hereby certify that the above is a correct statementof amount due from the above
named board of education for articles furnished or services renderedas itemized.
Signed
Approved for payment by Principal
Approved for payment by ProgramDirector
VENDOR LEAVE BLANK
Claim#
Check #
Amount Paid
Date Paid
Math Verified