Fillable Printable Covenant Membership Certificate
Fillable Printable Covenant Membership Certificate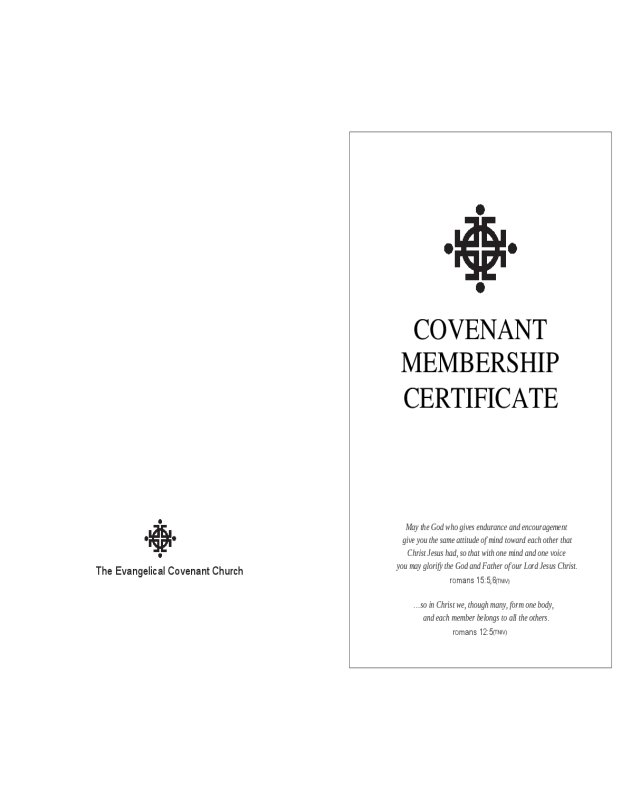 Covenant Membership Certificate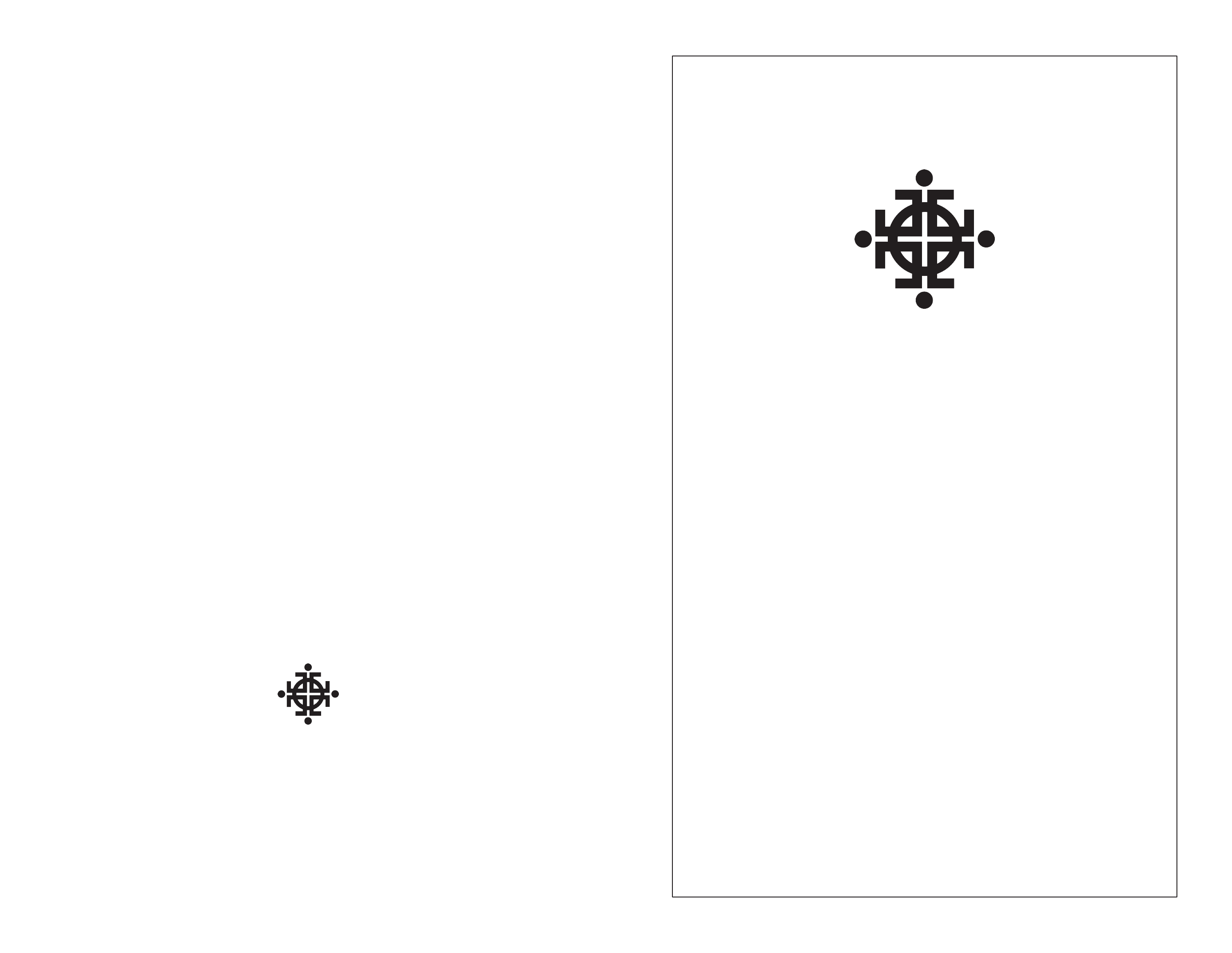 COVENANT
MEMBERSHIP
CERTIFICATE
May the God who gives endurance and encouragement
give you the same attitude of mind toward each other that
Christ Jesus had, so that with one mind and one voice
you may glorify the God and Father of our Lord Jesus Christ.
romans 15:5,6
(TNIV)
…so in Christ we, though many, form one body,
and each member belongs to all the others.
romans 12:5
(TNIV)
The Evangelical Covenant Church
COVENANT
MEMBERSHIP
CERTIFICATE

This is to certify that
name
Was accepted into membership of
church name
location
pastor
Congratulations on your church membership!
As a church, our continuing commitment is to help you G.R.O.W
G: God's Word
— As a Biblical people, we will help you understand the
Bible so you can apply it as the frame of reference for all of life.
R: Relationships
— As a Connectional people, we will help you find your
way into meaningful, supportive relationships to encourage you for the
journey.
O: Obedient Living
— As a Missional people, we will help you discover
God's purposes for life and your unique strengths for meaningful, significant
service to God in the world.
W: Worship
— As a Devotional people, we will help you cultivate a deeper
spirituality not just when we are together, but also through being attentive
to God throughout the course of life.
As a member, you will commit with other members to:
Strive for the spiritual health of the congregation by:
•
Being committed to GROW personally
•
Praying for the church regularly
•
Faithfully participating in the life of the church
•
Supporting the spiritual growth and personal care of others
Support the mission of our congregation by:
•
Giving regularly of finances, time, and talent
•
Discovering and using your spiritual gifts
•
Actively participating in congregational decision-making
•
Inviting non-churched friends
•
Being externally-focused in seeking opportunities for evangelism
and compassion/mercy/justice to the lost and hurting in our
community and beyond