Fillable Printable Dl Restriction Removal
Fillable Printable Dl Restriction Removal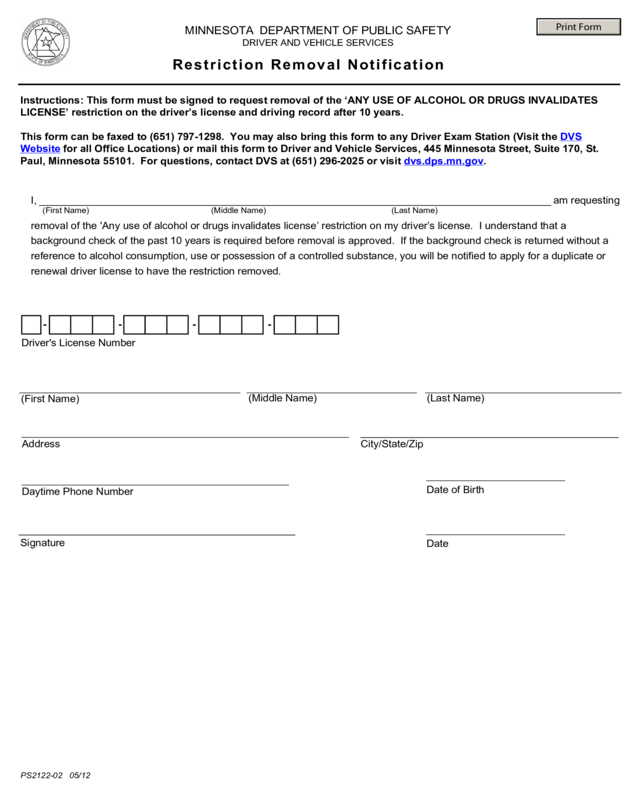 Dl Restriction Removal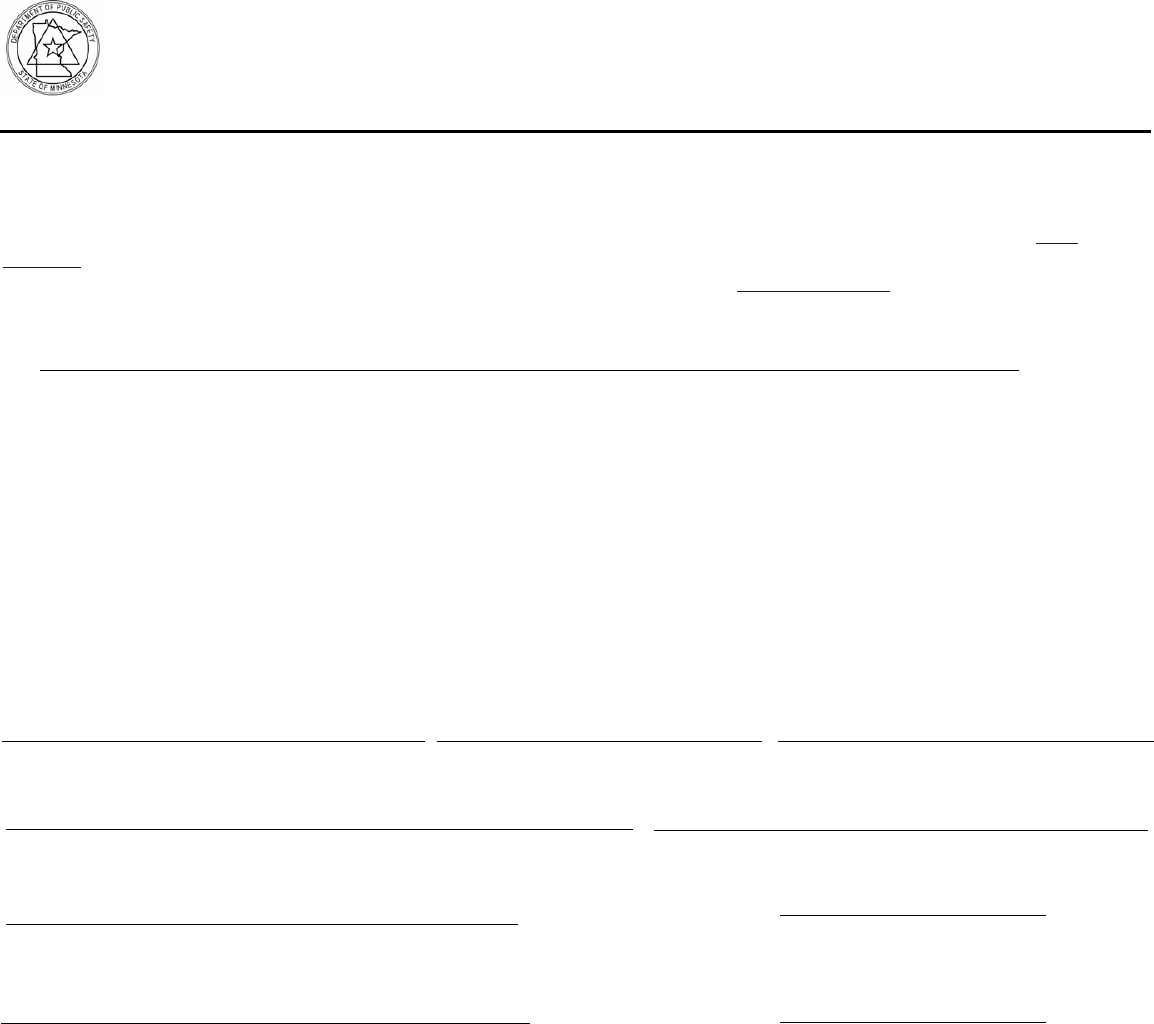 RestrictionRemovalNotification
MINNESOTA DEPARTMENT OF PUBLIC SAFETY
DRIVER AND VEHICLE SERVICES
Instructions: This form must be signed to request removal of the 'ANY USE OF ALCOHOL OR DRUGS INVALIDATES
LICENSE' restriction on the driver's license and driving record after 10 years.
This form can be faxed to (651) 797-1298. You may also bring this form to any Driver Exam Station (Visit the
DVS
Website
for all Office Locations) or mail this form to Driver and Vehicle Services, 445 Minnesota Street, Suite 170, St.
Paul, Minnesota 55101. For questions, contact DVS at (651) 296-2025 or visit
dvs.dps.mn.gov
.
I,am requesting
removal of the 'Any use of alcohol or drugs invalidates license' restriction on my driver's license. I understand that a
background check of the past 10 years is required before removal is approved. If the background check is returned without a
reference to alcohol consumption, use or possession of a controlled substance, you will be notified to apply for a duplicate or
renewal driver license to have the restriction removed.
Signature
----
Driver's License Number
Date of Birth
City/State/Zip
Address
Daytime Phone Number
Date
PS2122-02 05/12
(First Name)
(Middle Name)(Last Name)
(First Name)(Middle Name)(Last Name)