Fillable Printable DMV Bill of Sale Form - South Carolina
Fillable Printable DMV Bill of Sale Form - South Carolina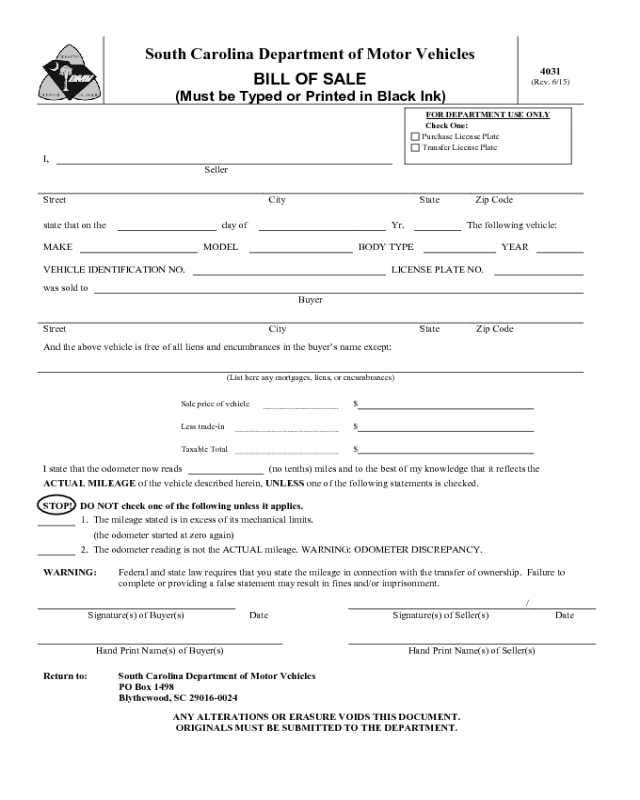 DMV Bill of Sale Form - South Carolina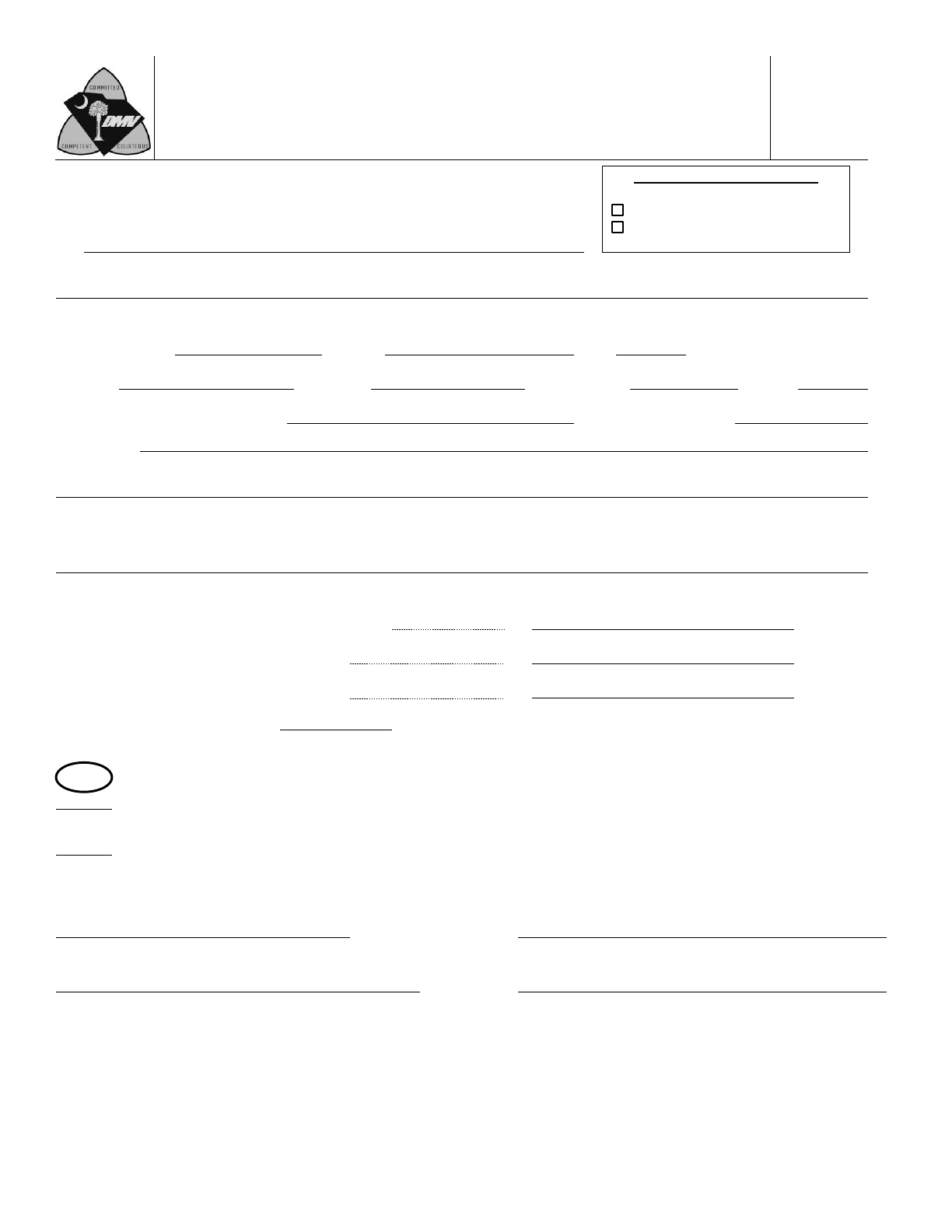 South Carolina Department of Motor Vehicles
BILL OF SALE
(Must be Typed or Printed in Black Ink)
4031
(Rev. 6/15)
Purchase License Plate
Street
City
State
Zip Code
state that on the
day of
Yr.
The following vehicle:
MAKE
MODEL
BODY TYPE
YEAR
VEHICLE IDENTIFICATION NO.
LICENSE PLATE NO.
Buyer
Street
City
State
Zip Code
And the above vehicle is free of all liens and encumbrances in the buyer's name except:
(List here any mortgages, liens, or encumbrances)
I state that the odometer now reads
(no tenths) miles and to the best of my knowledge that it reflects the
ACTUAL MILEAGE
of the vehicle described herein,
UNLESS
one of the following statements is checked.
STOP! DO NOT check one of the following unless it applies.
1. The mileage stated is in excess of its mechanical limits.
(the odometer started at zero again)
2. The odometer reading is not the ACTUAL mileage. WARNING: ODOMETER DISCREPANCY.
Federal and state law requires that you state the mileage in connection with the transfer of ownership. Failure to
complete or providing a false statement may result in fines and/or imprisonment.
Signature(s) of Buyer(s)
Date
Signature(s) of Seller(s)
Date
Hand Print Name(s) of Buyer(s)
Hand Print Name(s) of Seller(s)
Return to:
South Carolina Department of Motor Vehicles
Blythewood, SC 29016-0024
ANY ALTERATIONS OR ERASURE VOIDS THIS DOCUMENT.
ORIGINALS MUST BE SUBMITTED TO THE DEPARTMENT.