Fillable Printable Dollar Tree Application Form
Fillable Printable Dollar Tree Application Form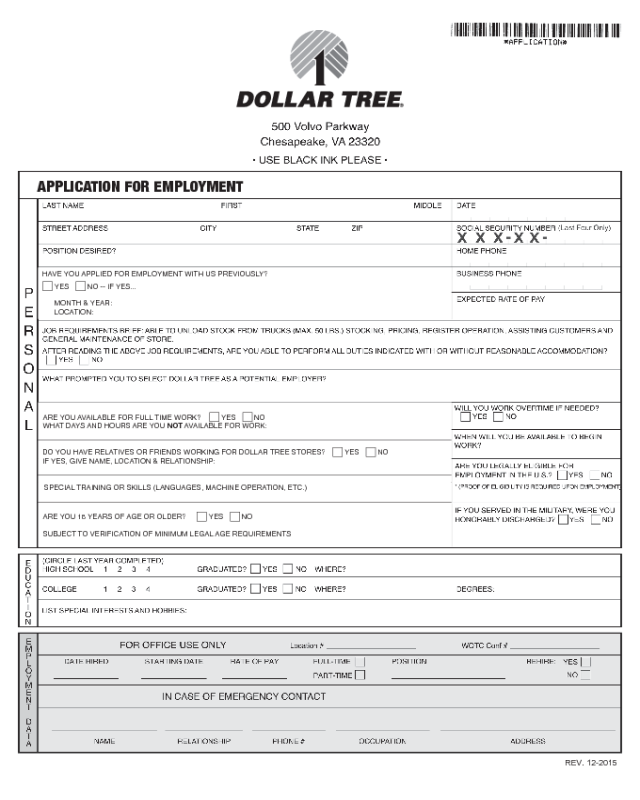 Dollar Tree Application Form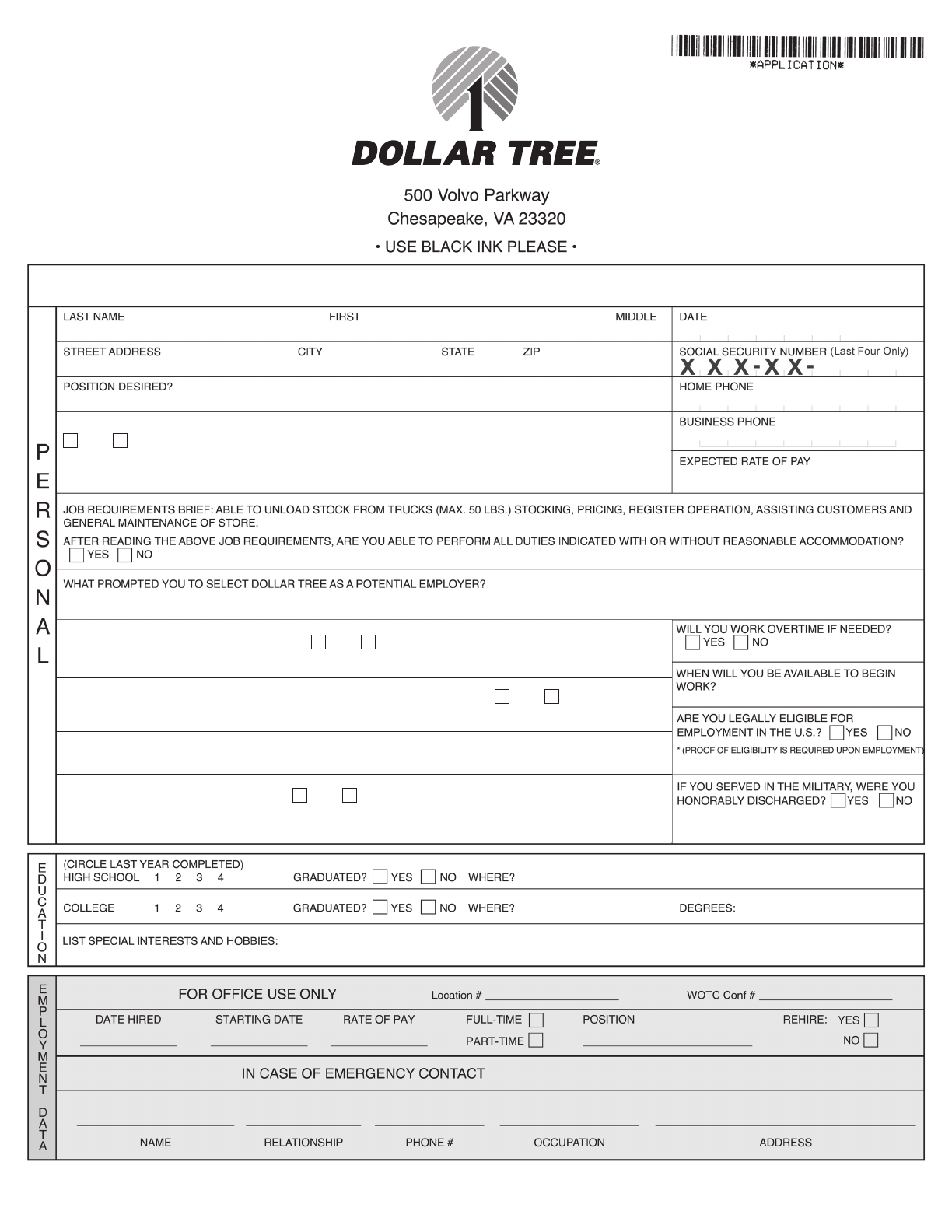 Dollar Tree, Inc.
ARE YOU 18 YEARS OF AGE OR OLDER?
SUBJECT TO VERIFICATION OF MINIMUM LEGAL AGE REQUIREMENTS
YES NO
SPECIAL TRAINING OR SKILLS (LANGUAGES, MACHINE OPERATION, ETC.)
ARE YOU AVAILABLE FOR FULL TIME WORK?
WHAT DAYS AND HOURS ARE YOU
NOT

AVAILABLE FOR WORK:
YES NO
DO YOU HAVE RELATIVES OR FRIENDS WORKING FOR DOLLAR TREE STORES?
IF YES, GIVE NAME, LOCATION & RELATIONSHIP:
YES NO
HAVE YOU APPLIED FOR EMPLOYMENT WITH US PREVIOUSLY?
YES NO -- IF YES...
MONTH & YEAR:
LOCATION:
APPLICATION FOR EMPLOYMENT
REV. 12-2015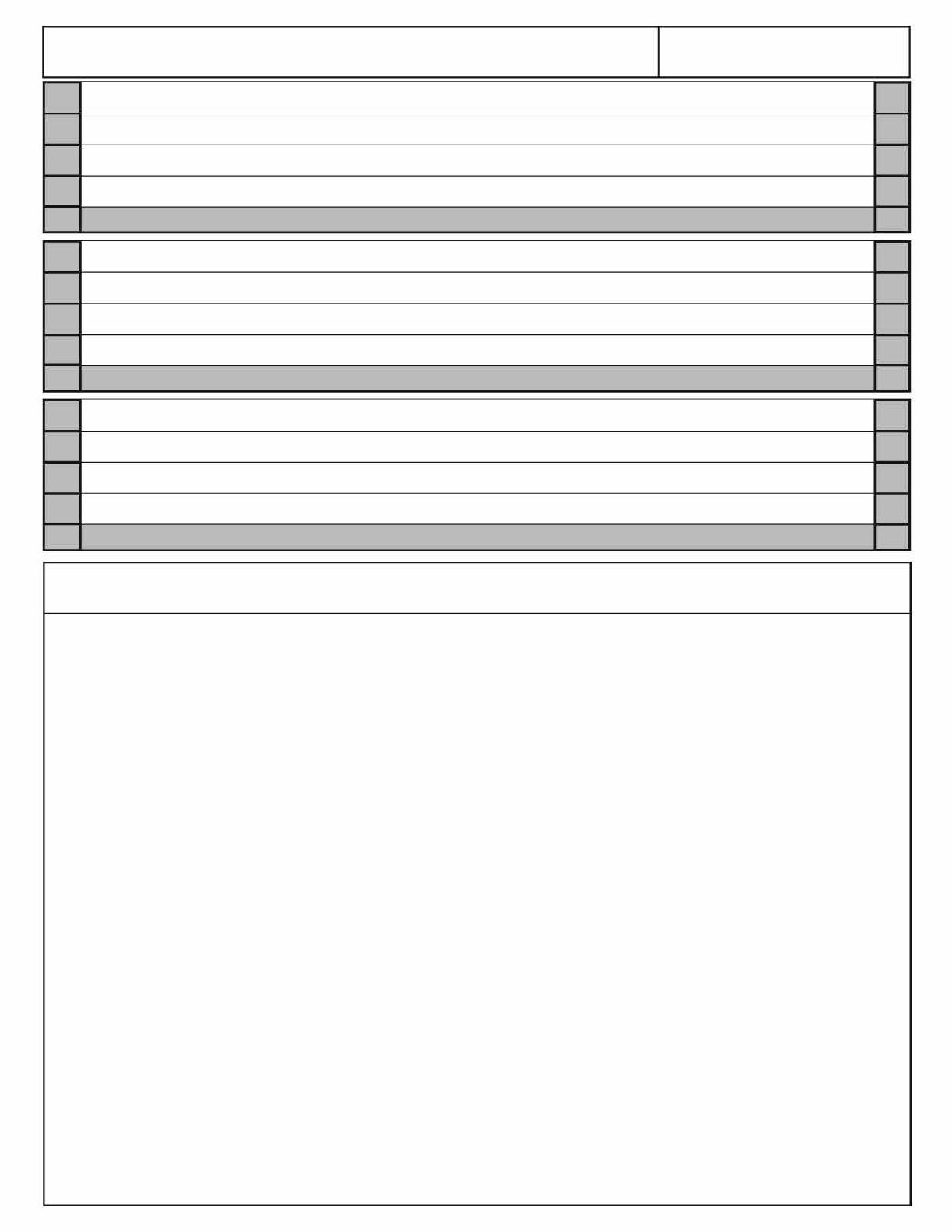 







(SHADED
AREAS FOR COMPANY USE

ON)

















































CER
TIFICATION

-
P

LEASE

R

EAD,

SIGN

AND

DATE

























































































































































































































































































































































































































































