Fillable Printable Established Place Of Business, Residency, Or Change Of Address
Fillable Printable Established Place Of Business, Residency, Or Change Of Address

Established Place Of Business, Residency, Or Change Of Address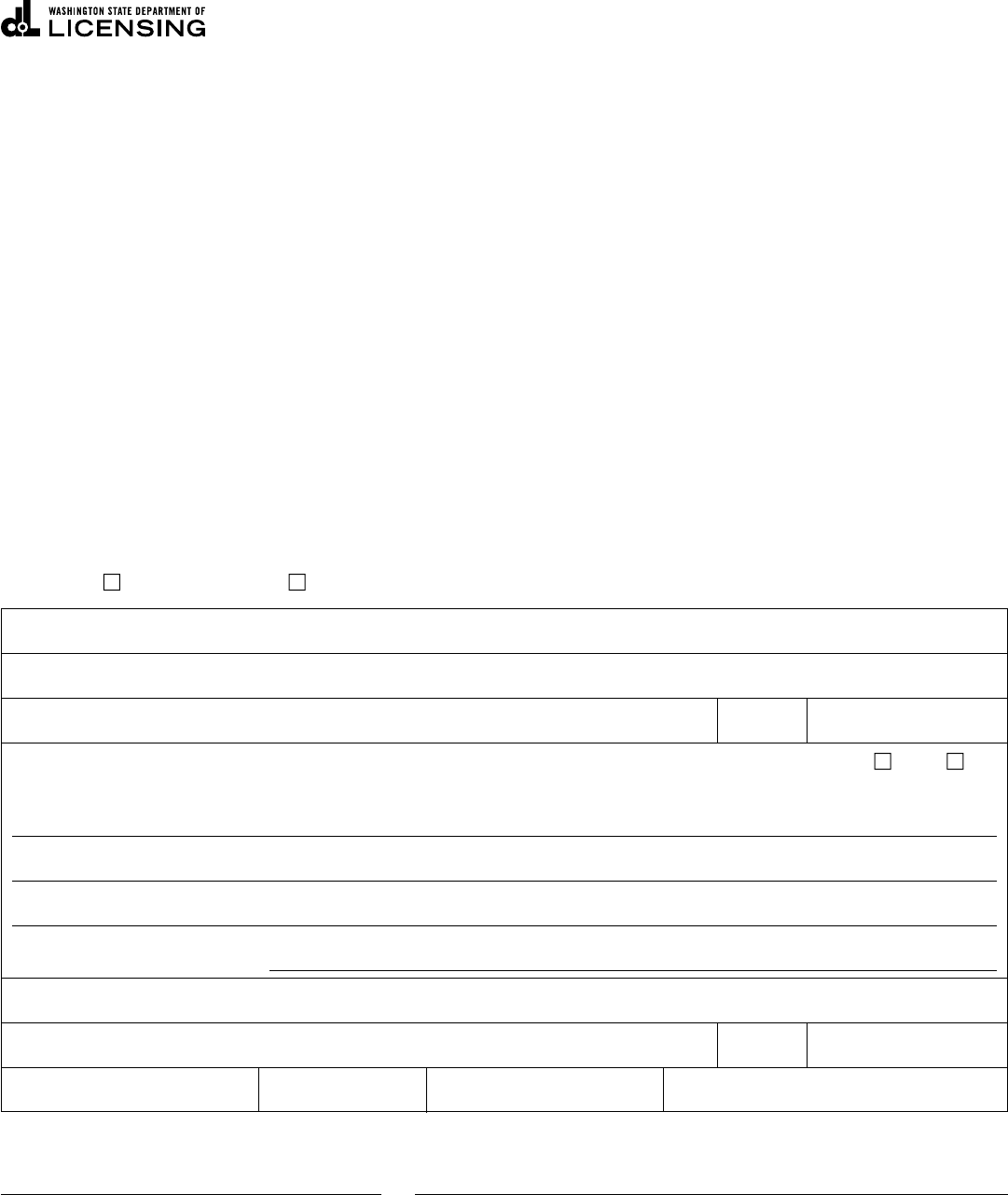 Established Place of Business,
Residency, or Change of Address
For new International Registration Plan (IRP) accounts, check the proper box and list your established place of business
address. An established place of business is a physical structure – not a post office address – that displays the account
name, is owned or leased, and is located within the base jurisdictions. It must be open during normal business hours. If
you don't have an established place of business, you must show proof of residency in Washington.
You must also provide three of the following documents: a telephone bill, utility bill, driver license, property tax notification,
federal income tax return, personal income tax return, lease or mortgage document, or anything that will identify the name
and business address.The copies you provide will be destroyed.
Send this completed form and three supporting documents to:
Motor Carrier Services
IRP Unit
Department of Licensing
Questions
Call one of the offices below, or visit our website at www.dol.wa.gov.
Vancouver (360) 260-6396
IRP/
IFTA(360) 664-18
5
8
Customer information
Check one:IRP new account Existing IRP/IFTA customer change of address
Account name
Street address
City State ZIP code
Are the operational records of the company kept at this address?
. . . . . . . . . . . . . . . . . . . . Yes

No
If "No," provide the physical address and telephone number of the place where these records are kept:
(Area code) Telephone number
Mailing address
City State ZIP code
IRP/IFTA account number Fleet number UBI number (Area code) Telephone number
I certify under penalty of perjury under the laws of the state of Washington that the foregoing is true and correct.
Date and place Signature
X
Click here to START or CLEAR, then hit the TAB button
When you have completed this form, please print it out and sign here.