Fillable Printable Bill Of Sale Form Firearm
Fillable Printable Bill Of Sale Form Firearm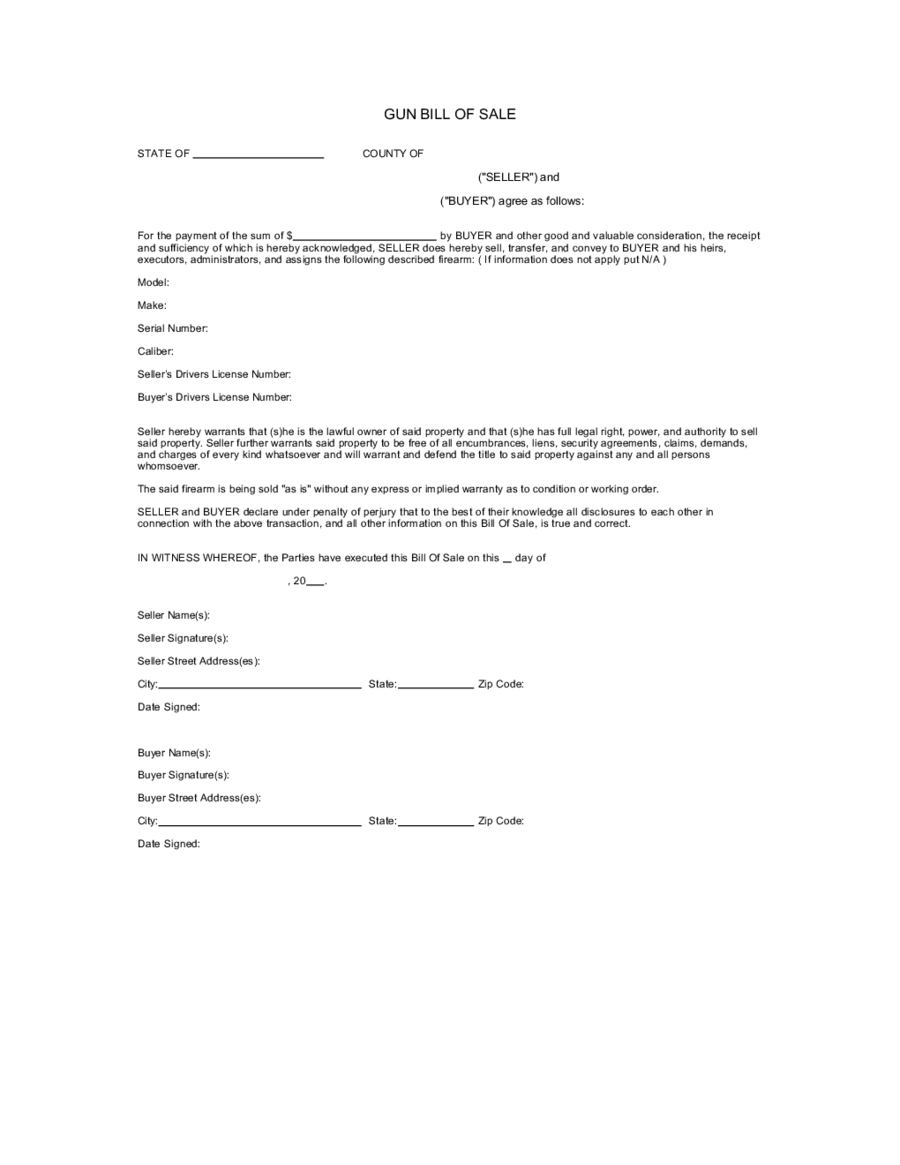 Bill Of Sale Form Firearm

GUN BILL OF SALE
("SELLER") and
("BUYER") agree as follows:
For the payment of the sum of $
by BUYER and other good and valuable consideration, the receipt
and sufficiency of which is hereby acknowledged, SELLER does hereby sell, transfer, and convey to BUYER
and his heirs,
executors, administrators, and assigns the following described firearm: ( If information does not apply put N/A )
Model:
Make:
Serial Number:
Caliber:
Seller's Drivers License Number:
Buyer's Drivers License Number:
Seller hereby warrants that (s)he is the lawful owner of said property and that (s)he has full legal right, power, and authority to sell
said property. Seller further warrants said property to be free of all encumbrances, liens, security agreements, claims, demands,
and charges of every kind whatsoever and will warrant and defend the title to said property against any and all persons
whomsoever.
The said firearm is being sold "as is" without any express or implied warranty as to condition or working order.
SELLER and BUYER declare under penalty of perjury that to the best of their knowledge all disclosures to each other in
connection with the above transaction, and all other information on this Bill Of Sale, is true and correct.
IN WITNESS WHEREOF, the Parties have executed this Bill Of Sale on this
day of
Seller Street Address(es):
Buyer Street Address(es):