Fillable Printable Form 13
Fillable Printable Form 13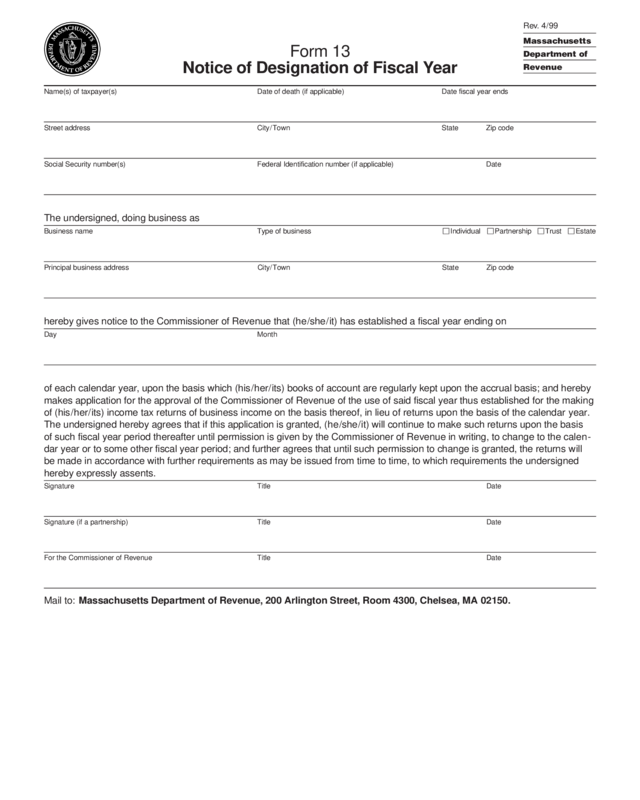 Form 13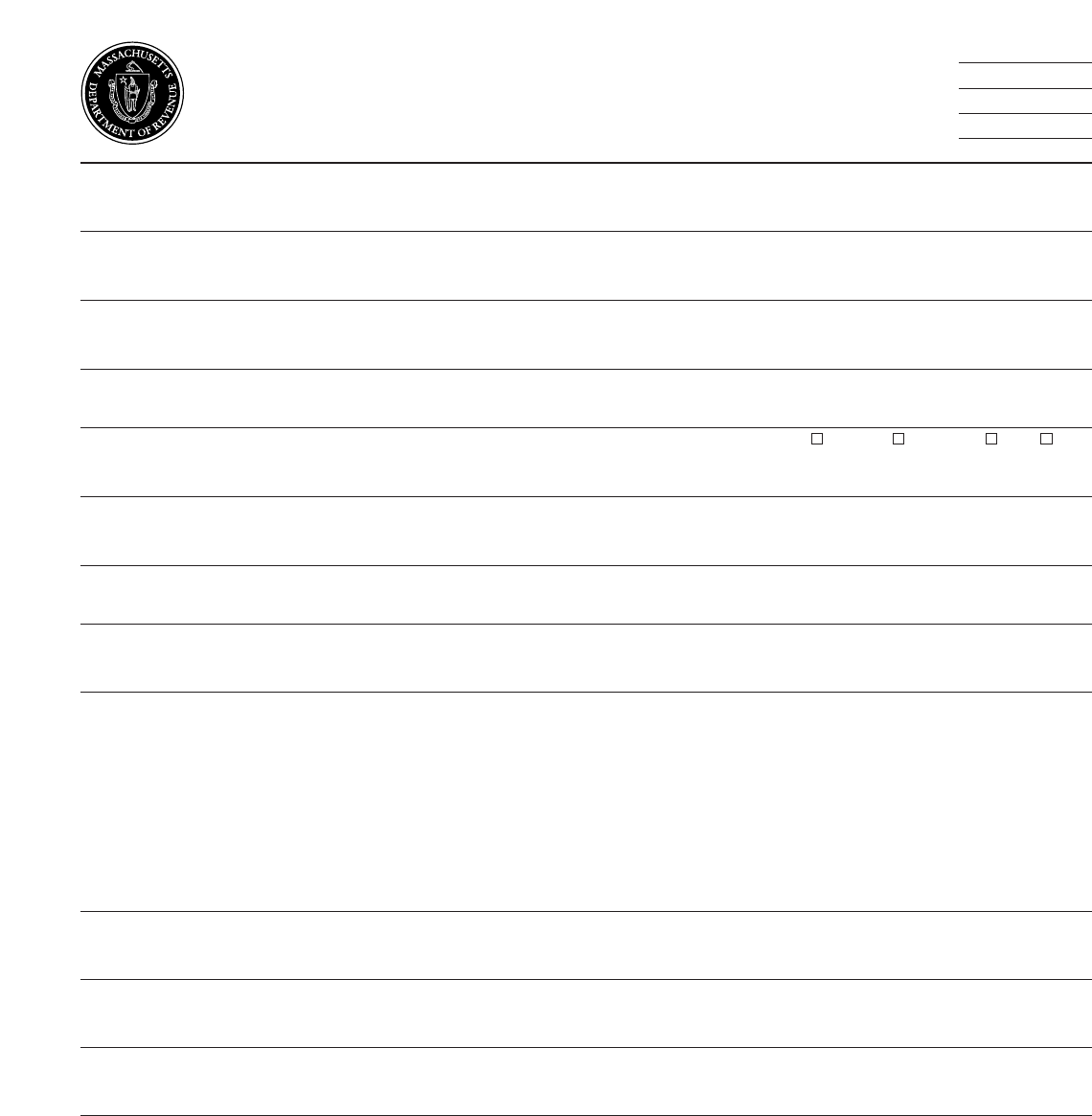 Form 13
Notice of Designation of Fiscal Year
Rev. 4/99
Massachusetts
Department of
Revenue
Name(s) of taxpayer(s)Date of death (if applicable)Date fiscal year ends
Street addressCity/TownStateZip code
Social Security number(s)Federal Identification number (if applicable)Date
The undersigned, doing business as
Business nameType of businessIndividualPartnershipTrustEstate
Principal business addressCity/TownStateZip code
hereby gives notice to the Commissioner of Revenue that (he/she/it) has established a fiscal year ending on
DayMonth
of each calendar year, upon the basis which (his/her/its) books of account are regularly kept upon the accrual basis; and hereby
makes application for the approval of the Commissioner of Revenue of the use of said fiscal year thus established for the making
of (his/her/its) income tax returns of business income on the basis thereof, in lieu of returns upon the basis of the calendar year.
The undersigned hereby agrees that if this application is granted, (he/she/it) will continue to make such returns upon the basis
ofsuch fiscal year period thereafter until permission is given by the Commissioner of Revenue in writing, to change to the cale
n-
dar year or to some other fiscal year period; and further agrees that until such permission to change is granted, the returns will
be made in accordance with further requirements as may be issued from time to time, to which requirements the undersigned
hereby expressly assents.
SignatureTitleDate
Signature (if a partnership)TitleDate
For the Commissioner of RevenueTitleDate
Mail to:
Massachusetts Department of Revenue, 200 Arlington Street, Room 4300, Chelsea, MA02150.