Fillable Printable Form 4901 Driver Experience Log
Fillable Printable Form 4901 Driver Experience Log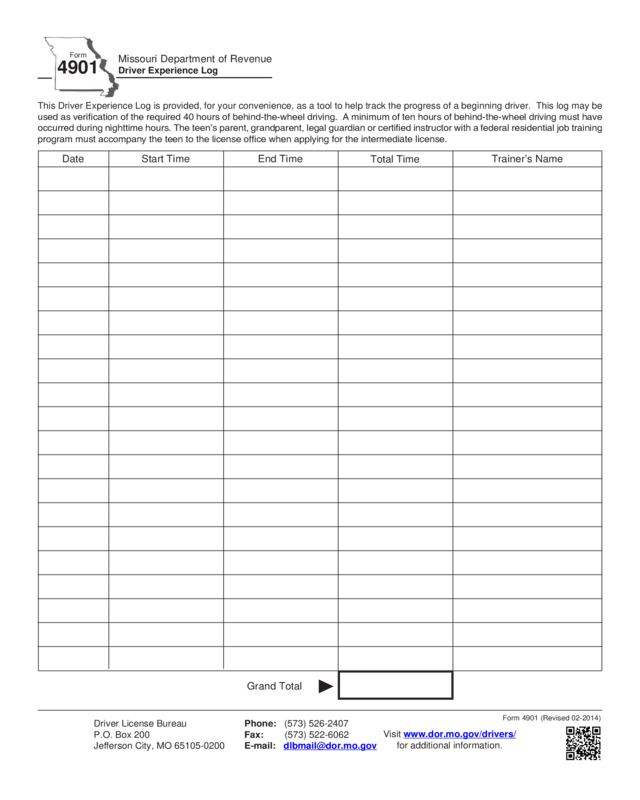 Form 4901 Driver Experience Log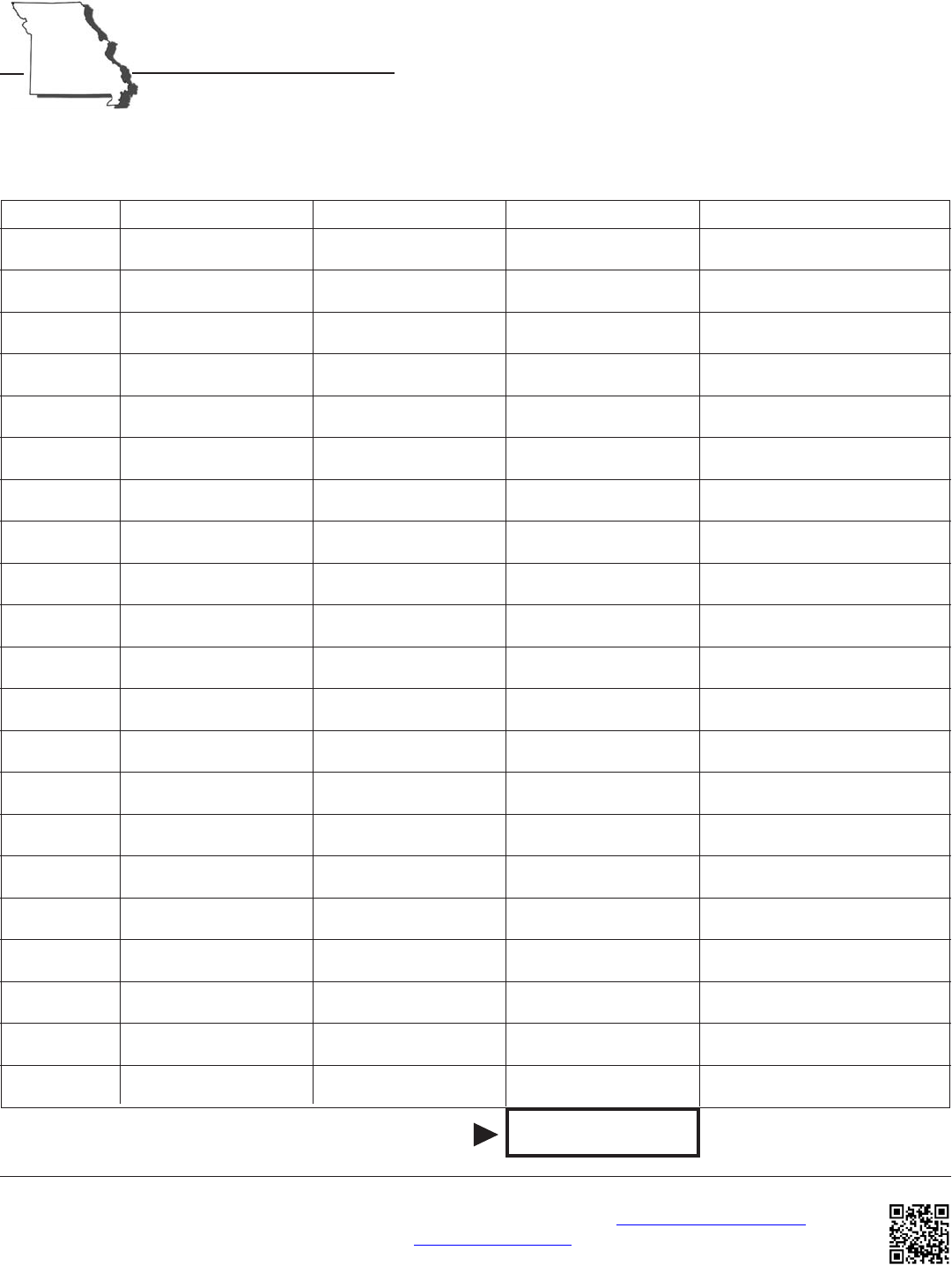 End Time
Form 4901 (Revised 02-2014)
Driver License Bureau

Phone:

(573) 526-2407
P.O. Box 200
Fax:
(573) 522-6062
Visit
www.dor.mo.gov/drivers/
for additional information.
Missouri Department of Revenue
Driver Experience Log
Form
4901
This Driver Experience Log is provided, for your convenience, as a tool to help track the progress of a beginning driver. This log may be
used as verication of the required 40 hours of behind-the-wheel driving. A minimum of ten hours of behind-the-wheel driving must have
occurred during nighttime hours. The teen's parent, grandparent, legal guardian or certied instructor with a federal residential job training
program must accompany the teen to the license ofce when applying for the intermediate license.
Total Time
Trainer's Name
Grand Total