Fillable Printable Form 5459 - Missouri Department Of Revenue
Fillable Printable Form 5459 - Missouri Department Of Revenue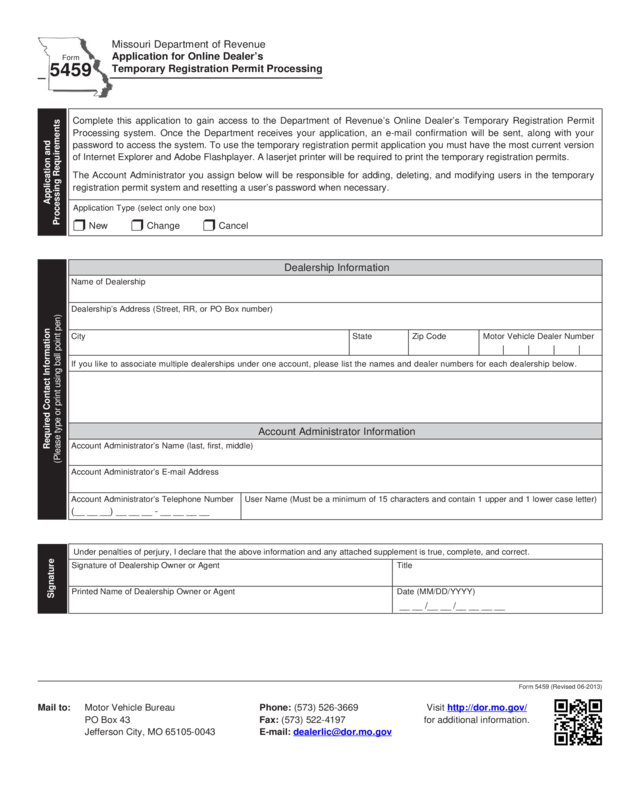 Form 5459 - Missouri Department Of Revenue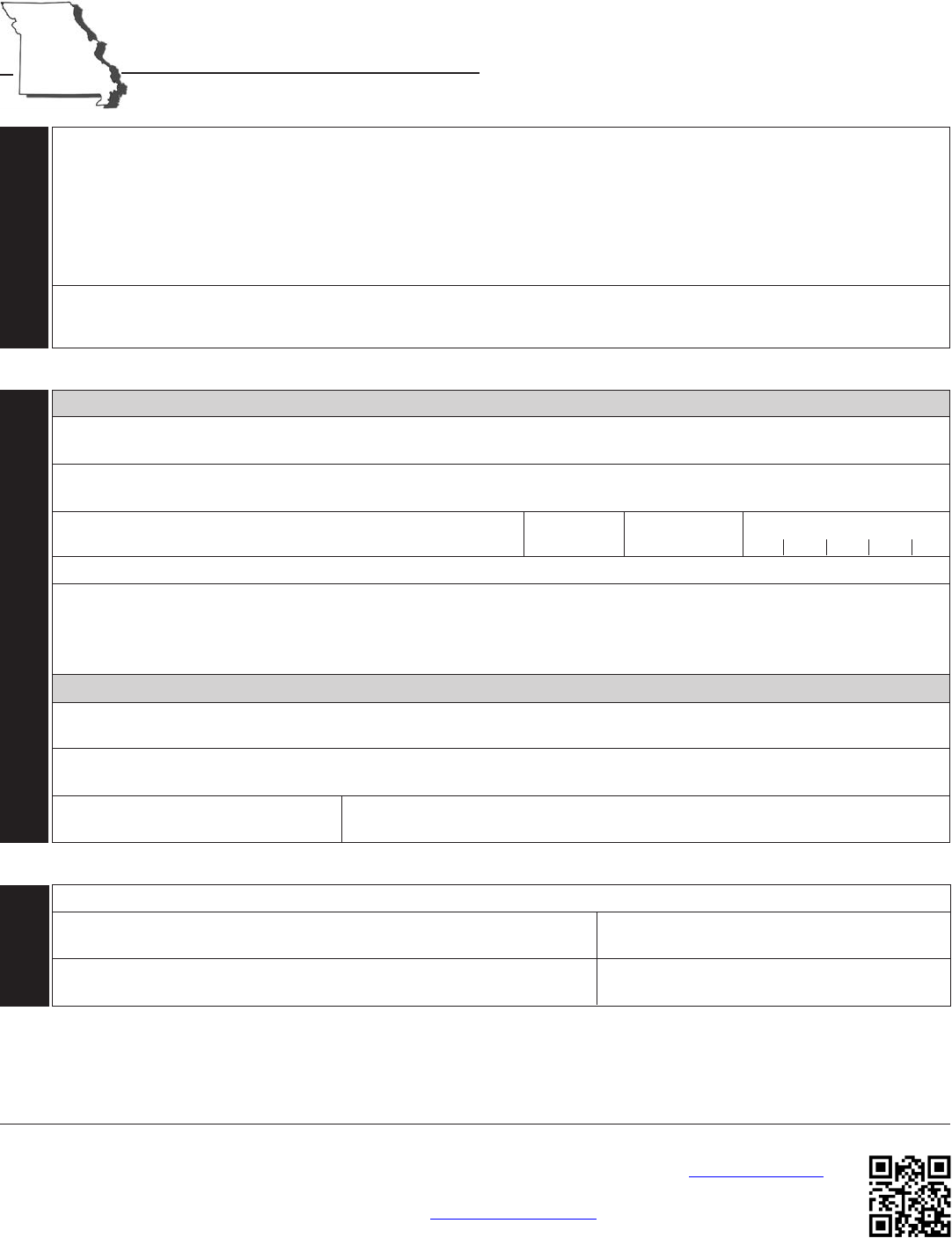 Dealership Information
Form
5459
Missouri Department of Revenue
Application for Online Dealer's
Temporary Registration Permit Processing
Complete this application to gain access to the Department of Revenue's Online Dealer's Temporary Registration Permit
Processing system. Once the Department receives your application, an e-mail confirmation will be sent, along with your
password to access the system. To use the temporary registration permit application you must have the most current version
of Internet Explorer and Adobe Flashplayer. A laserjet printer will be required to print the temporary registration permits.
The Account Administrator you assign below will be responsible for adding, deleting, and modifying users in the temporary
registration permit system and resetting a user's password when necessary.
Application Type (select only one box)
Application and
Processing Requirements
Required Contact Information
(Please type or print using ball point pen)
Mail to:
Motor Vehicle Bureau
Phone:
(573) 526-3669

Visit
http://dor.mo.gov/
PO Box 43
Fax:
(573) 522-4197
for additional information.
Form 5459 (Revised 06-2013)
Account Administrator Information
Name of Dealership
Dealership's Address (Street, RR, or PO Box number)
City
State
Zip Code
Motor Vehicle Dealer Number
If you like to associate multiple dealerships under one account, please list the names and dealer numbers for each dealership below.
Account Administrator's Name (last, first, middle)
Account Administrator's E-mail Address
Account Administrator's
Telephone Number
User Name (Must be a minimum of 15 characters and contain 1 upper and 1 lower case letter)
(__ __ __) __ __ __ - __ __ __ __
Signature of Dealership Owner or Agent
Title
Printed Name of Dealership Owner or Agent
Date (MM/DD/YYYY)
Signature
Under penalties of perjury, I declare that the above information and any attached supplement is true, complete, and correct.
__ __ /__ __ /__ __ __ __