Fillable Printable Formal Letter Collaboration Template
Fillable Printable Formal Letter Collaboration Template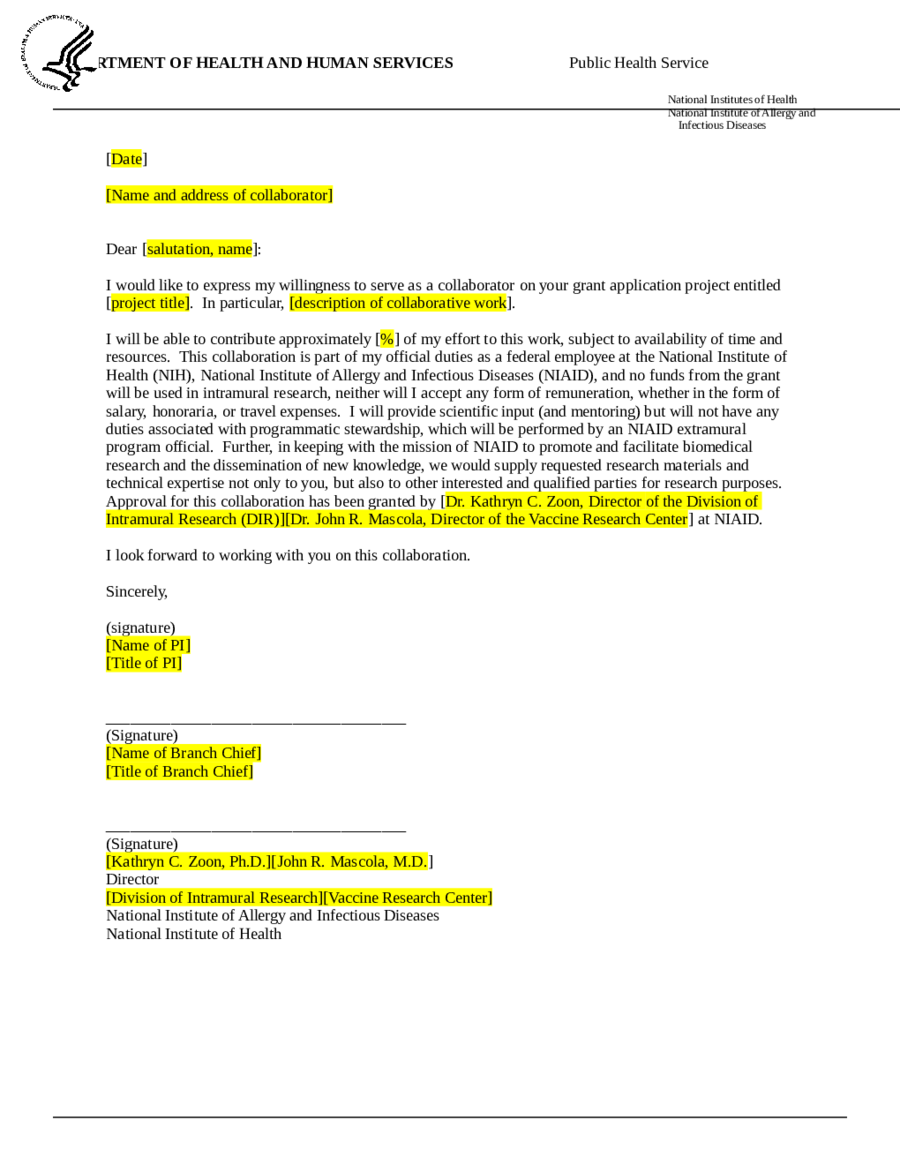 Formal Letter Collaboration Template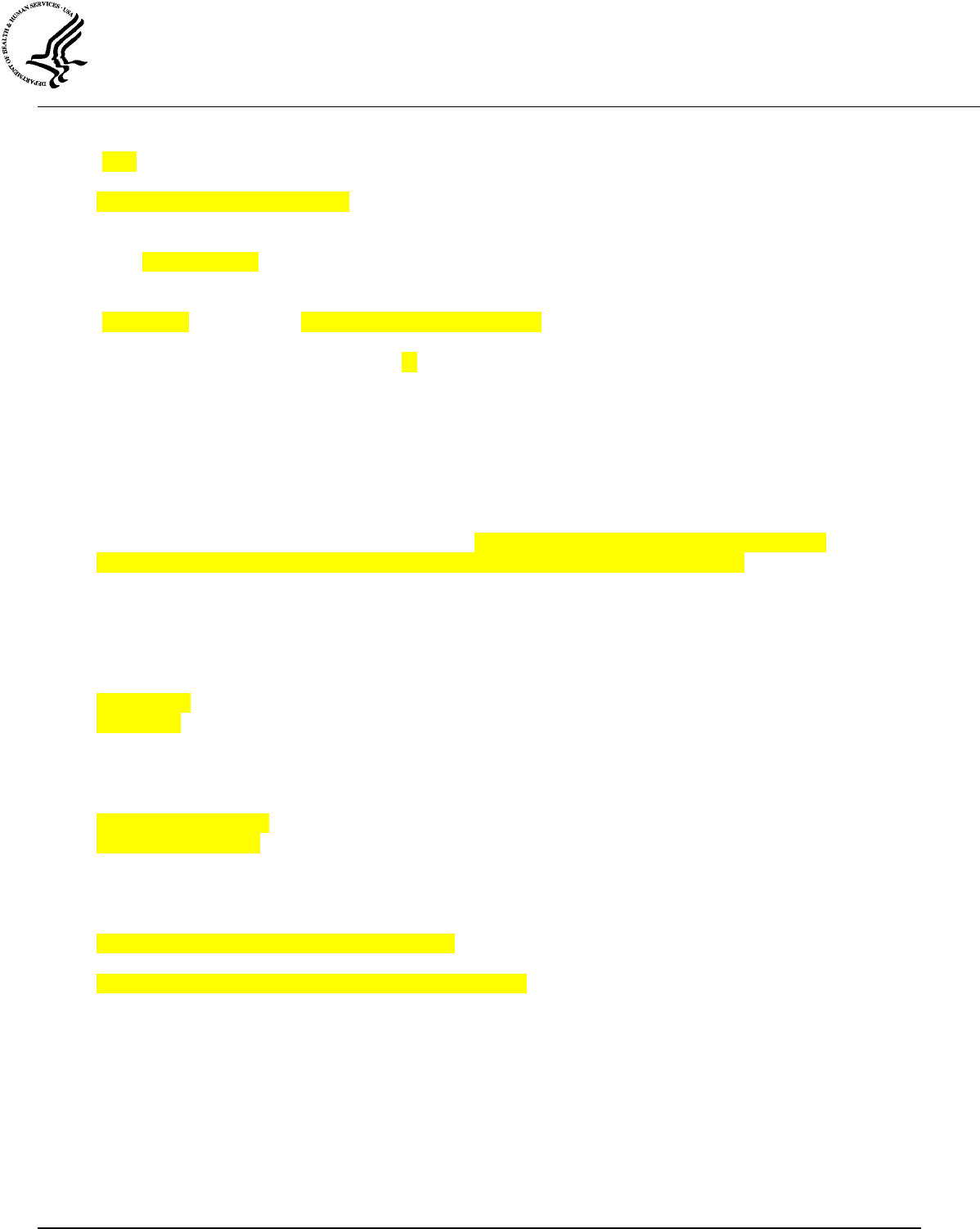 [Date]
[Name and address of collaborator]
Dear [salutation, name]:
I would like to express my willingness to serve as a collaborator on your grant application project entitled
[project title]. In particular, [description of collaborative work].
I will be able to contribute approximately [%] of my effort to this work, subject to availability of time and
resources. This collaboration is part of my official duties as a federal employee at the National Institute of
Health (NIH), National Institute of Allergy and Infectious Diseases (NIAID), and no funds from the grant
will be used in intramural research, neither will I accept any form of remuneration, whether in the form of
salary, honoraria, or travel expenses. I will provide scientific input (and mentoring) but will not have any
duties associated with programmatic stewardship, which will be performed by an NIAID extramural
program official. Further, in keeping with the mission of NIAID to promote and facilitate biomedical
research and the dissemination of new knowledge, we would supply requested research materials and
technical expertise not only to you, but also to other interested and qualified parties for research purposes.
Approval for this collaboration has been granted by [Dr. Kathryn C. Zoon, Director of the Division of
Intramural Research (DIR)][Dr. John R. Mascola, Director of the Vaccine Research Center] at NIAID.
I look forward to working with you on this collaboration.
Sincerely,
(signature)
[Name of PI]
[Title of PI]
_____________________________________
(Signature)
[Name of Branch Chief]
[Title of Branch Chief]
_____________________________________
(Signature)
[Kathryn C. Zoon, Ph.D.][John R. Mascola, M.D.]
Director
[Division of Intramural Research][Vaccine Research Center]
National Institute of Allergy and Infectious Diseases
National Institute of Health
DEPARTMENT OF HEALTH AND HUMAN SERVICES
Public Health Service
National Institutes of Health
National Institute of Allergy and
Infectious Diseases