Fillable Printable Formal Letter Example
Fillable Printable Formal Letter Example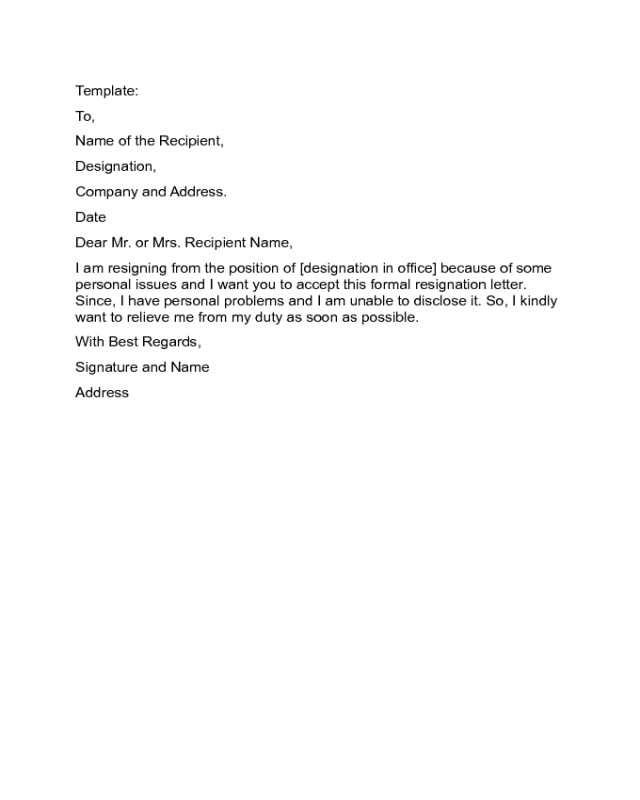 Formal Letter Example
Template:
To,
Name of the Recipient,
Designation,
Company and Address.
Date
Dear Mr. or Mrs. Recipient Name,
I am resigning from the position of [designation in office] because of some
personal issues and I want you to accept this formal resignation letter.
Since, I have personal problems and I am unable to disclose it. So, I kindly
want to relieve me from my duty as soon as possible.
With Best Regards,
Signature and Name
Address