Fillable Printable Fortnightly Budget Sheet
Fillable Printable Fortnightly Budget Sheet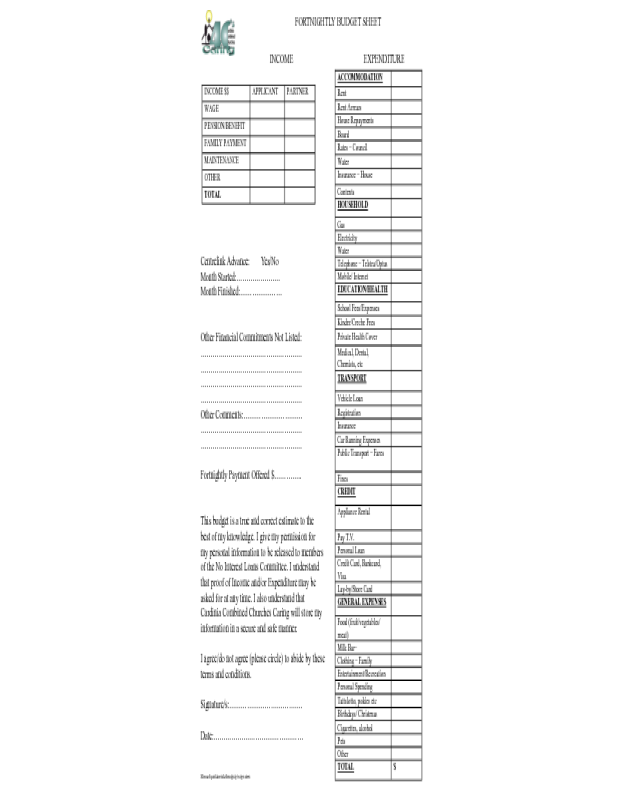 Fortnightly Budget Sheet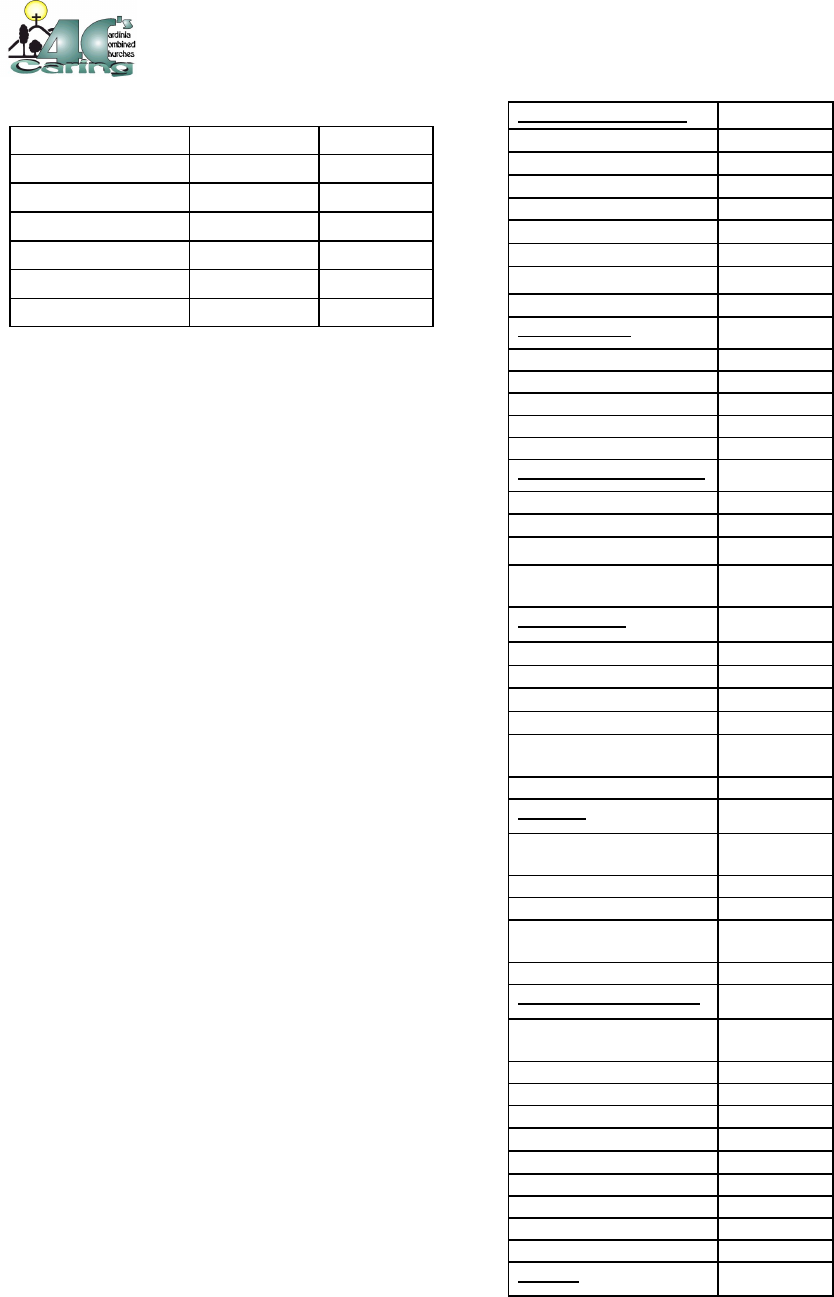 Centrelink Advance:
Yes/No
Other Financial Commitments Not Listed:
Other Comments:…………………………
Fortnightly Payment Offered $…………..
This budget is a true and correct estimate to the
best of my knowledge. I give my permission for
my personal information to be released to members
of the No Interest Loans Committee. I understand
that proof of Income and/or Expenditure may be
asked for at any time. I also understand that
Cardinia Combined Churches Caring will store my
information in a secure and safe manner.
I agree/do not agree (please circle) to abide by these
Signature/s:……………………………….
Microsoft publisher/nils/fortnightly budget sheet
INCOME $$
APPLICANT
PARTNER
Telephone – Telstra/Optus
Credit Card, Bankcard,
Food (fruit/vegetables/