Home

>

Budget Templates
Budget Templates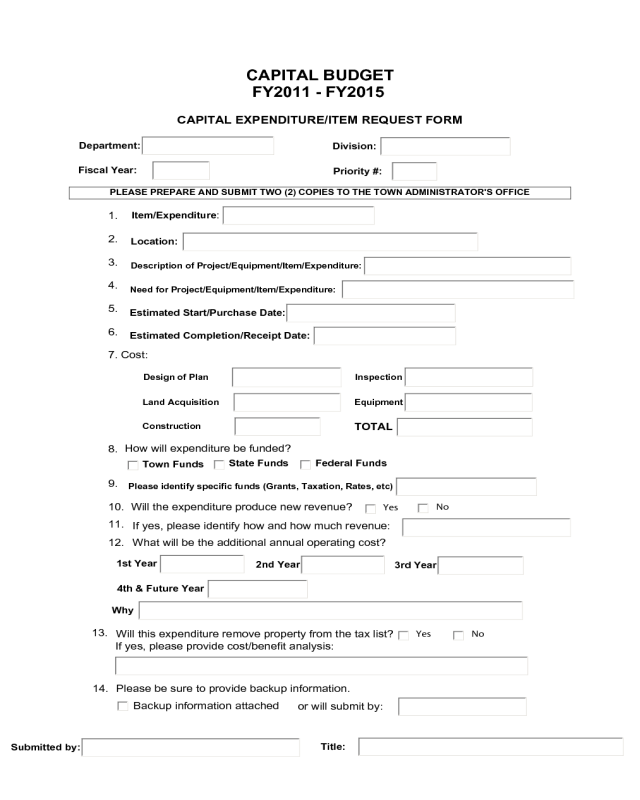 What is a Budget?
A budget is a basic financial strategy outlining potential expenditure and income over a specific period of time. It is an essential aspect of financial planning for both business and domestic purposes. It is a crucial counter measure against excessive spending, miscalculations and risk.
Defining in detail
A Budget is defined as a quantifiable rendition of a financial plan for a specifically demarcated period of time.
For domestic purposes a budget is limited to laying out and preparing for potential expenditure in keeping with potential earnings without compromising a basic standard of living that should ideally improve with time.
A budget for business purposes is slightly more complex. It includes multiple variables like projected sales volumes, available resources, costs, assets, liabilities and cash influx. Not only does it plan expenses around potential income, a business budget is a strategy that sets targets and objectives within the time period. The objective of the budget is to meet the set targets without exceeding the stipulated financial limits.
What is a Budget Planner?
A Budget planner is an inclusive calculation tool that keeps tabs on your budget and helps to optimize your available resources. It allows you create your own worksheets with subcategories to organize different sources of income and expenditure.Budget Planners are versatile tools which can help calculate various kinds of budgets according to your needs like:
Home budget
Family budget
Business budget
Education budget
Or they may incorporate them all into a Monthly budget plan or an Annual budget plan.
How to make a Budget
Budgeting is a crucial part of financial planning. Most people deal with steady sources of monthly or weekly income in the form of salaries, commissions, stipends or even allowances. However at the end of the month a lot of them end up broke or slightly in debt.A budget helps you control your resources and fulfill specific goals in the process. It is a great way to save for goals or ensure that you stick to a specific financial plan in order to pay back your debts and improve your credit.Here are some Tips to help you understand exactly How to make a budget:
Calculate your exact income
Find out how much you take home after you pay your taxes.
Subtract all EMIs on loans and insurances to figure out your working budget.
Include tips, bonuses and incentives.
Include any and all supplementary income in the form of tuitions, baby sitting or dog walking.
Calculate your potential expenses
Don't just guess. Make a calculated guess.
Consult old receipts so that you can make realistic estimates.
Save old receipts in order to reconcile your budget at the end of the month.
Keep track of your biggest sources of expenditure so that recurring expenses like gas, groceries and electricity never go above budget.
Set realistic goals
This is the easiest way to motivate yourself to stick to a goal.
The goal oriented approach is great way to measure you success or failure at sticking to your budget.
Ensure that your goals are small and realistic. Those are easier to work towards and you're less likely to get disheartened.
Slowly build your goals upon one another. Use multiple short term goals to slowly build up to a bigger goal. So putting aside 5% of your weekly income over a period of a month is easier that trying to save 20% of your monthly salary.
For example, you can use our Budget template excel worksheet to split up your Monthly budget into small achievable goals like a weekly target on savings that you add to until you reach your monthly savings target.
Prioritize your budget
Allocate funds sensibly.
Prioritize necessities over desires.
Divide your budget into detailed categories like household maintenance, groceries, entertainment, clothing and medical expenses.
Understand the difference between needs and wants. For instance, a pedicure is a luxury that you may or may not choose to spend on, but monthly groceries are a non-negotiable necessity.
Always maintain an emergency fund to provide for unexpected circumstances.
Calculate your incidentals judiciously
Do not underestimate incidental expenses.
Try to record every expense with the help of a small notebook or simply pay in cash and check your wallet at the end of the day to see how much you've spent.
These seemingly insignificant little expenses can add up to a substantial discrepancy at the end of the month if unchecked.
Save consistently
Saving is a habit that must be inculcated slowly.
Save a little across the board instead of cutting down on all fronts.
Be sure to treat yourself once in a while as encouragement to stick to your budget plan.
At the end of each month compare your total expenditure and total income. Slowly but consistently try to save a little extra every month until you reach your goal.
Find the right Budgeting tool
This is one of the most important aspects of smart budgeting.
Your choice of budgeting tools can make or break your budget.
Not only do you need to know How to make a budget, you also need the proper tools to enable you to stick to it.
A Budget planner is the first basic tool that you need to have.
You may draw up your own or use a Budget worksheet.
With a Budget template excel sheet is perfect for drawing up and customizing budgets for various purposes.
Understand your requirements
Both your budget and your tools will depend on your individual needs.
A college student, a stay at home mother, a teacher and a corporate CEO will not have the same needs so ensure that your budget and budgetary tools suit your purpose.
A clear understanding of your needs will help you choose the right template for your budget.
Stick to a Budgetary method
While you may use different budgets to control your financial resources in various aspects of my life, do not go overboard.
It is best to stick to a maximum of three budgets otherwise you may lose track of them all.
Too many budgets and too many budgetary tools are confusing. Once you find one that suits you, stick to it.
Set time bound goals
Don't stick to the same budget. Switch it up every few months. At most have a Five Year Plan.
Some budgets help save for short term goals and others for long term goals, so design your budget for a time period.
Try to work around your payment schedule so that your budget coincides with either your salary or your bills.
Feel free to mix it up. You may calculate some expenses on a monthly basis like electricity, while you calculate others like daily commuting expenses on a weekly basis.
What is a Budget Template?
A Budget Template is a simple outline to help keep track of your finances over a certain period of time. A Budget template will help you tabulate your cash influx and outflow in a systematic manner. It may be used for both business and domestic purposes and is a great way to conserve time as it saves you the trouble of designing your own Budget worksheet. With the help of these templates you can customize you own Budget planner without all the trouble of having to start from scratch.
What are Budget Templates used for?
A Budget template is a simple tool that gives you a skeletal framework upon which you may construct your budget. While you may choose to design your budget independently, a template is simple and easy to use alternative that will save you a lot of time and effort.
Benefits of using a Budget Template
Templates are neat and extremely user friendly.
They are absolutely ready to use.
Most of these templates are easy to download and saves manual labor to a great extent.
They are neat and uncluttered.
They help you tabulate your income and expenditure in such a way that you can see it all at a glance.
Different Templates provide in a variety of formats ranging from MS Excel, MS Word and PDF options.
The Templates are detailed; flexible and equipped to accommodate a variety of customizations without a hitch.
It is given you an economical and completely hassle free solution to all your budgetary woes.
These templates are designed by professionals who ensure that they meet optimum business standards.
How to use a Budget Template
Understand you budgetary needs.
Select the Template that suits your needs.
Choose a convenient format (MS Word/ MS Excel/ PDF).
Download the template in that format.
Fill in your personal details and budgetary data.
Organize your income and expenditure.
Compute your data and incorporate any required changes.
Where can you use a Budget Template?
Being versatile, such Budget Templates can cater to a variety of budgets that include:
Also known as a Home budget or a Household budget, a Personal Budget refers to a pecuniary plan that apportions potential personal earnings towards future expenditure and savings. It keeps track of spending patterns and includes reminders and strategies to ensure that all bills are paid in a timely and consistent manner.A Household budget is very easy to manage and keep track of as long as you are organized. Just download a Simple budget template and fill in you details in the requisite fields. Ensure that you provide for every anticipated expense and look out for hidden costs. Recheck your figures as you incur the expenses to avoid discrepancies.Depending upon your usage you may choose to compile several different budgets or combine all domestic financial plans under one Domestic Budget that you calculate on a monthly basis. However ensure that you incorporate both your Home budget and your Family budget into the Monthly budget. While one includes all household expenses like, maintenance, electricity and groceries, the Family budget keeps tracks of the individual expenses incurred by each member of your family like ballet lessons, gym memberships or a trip to the movies.
A Business Budget requires a more sophisticated and flexible Budget worksheet as it has to incorporate a larger number of variables that include capital, revenue, sales and risk.  Such Business budget template has been designed by experts specifically in order to cater to your professional requirements.Business budget requirements differ depending on the size and nature of the business organization. You can use easily customizable Business budget template to calculate everything from your company's Master budget, Operating budget, Cash flow budget, financial budget or Static budget. In fact such a Budget template excel sheet is especially suited for organization of this kind.For smaller organizations or Home run businesses you could try out this Business budget template or customize a Simple budget template.With all these great tips, nothing can get in the way of you budgetary needs. Use a ready made Budget template to organize and tabulate your budget for best results!