Fillable Printable Jtf Driving Restrictions
Fillable Printable Jtf Driving Restrictions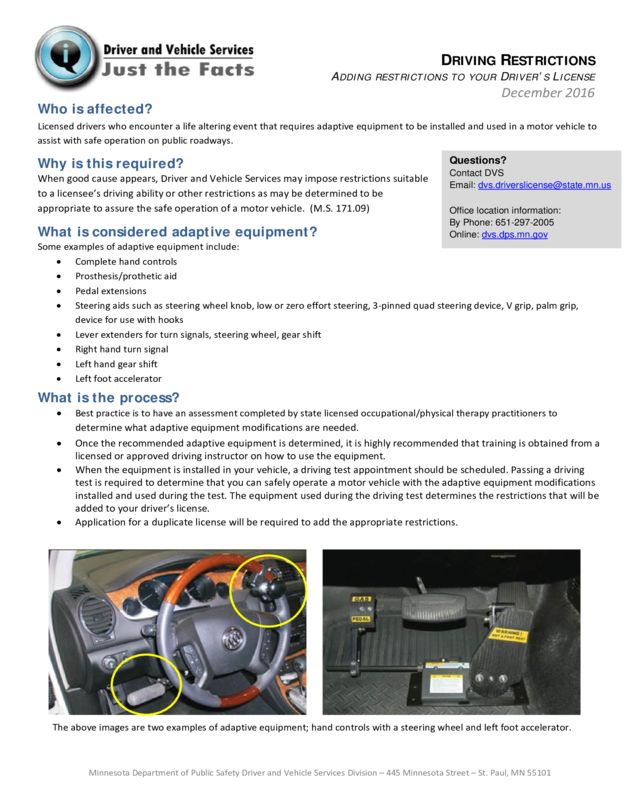 Jtf Driving Restrictions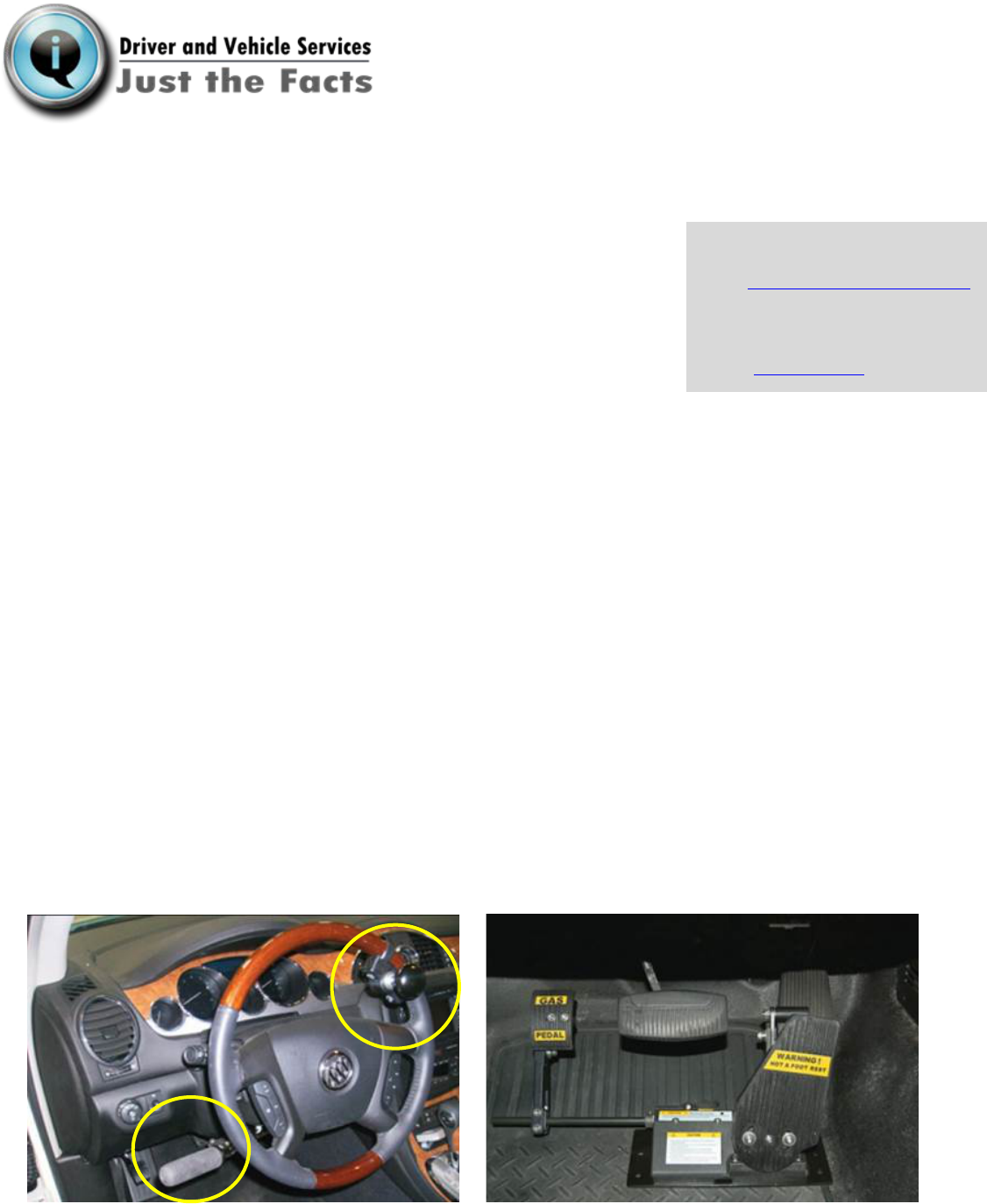 Minnesota Department of Public Safety Driver and Vehicle Services Division
–

445 Minnesota Street

–

St. Paul, MN 55101
Office locatio n information:
A
DDING RESTRICTIONS TO YOUR

D

RIVER

'

S

L

ICENSE
December 2016
Licensed drivers who encounter a life altering event that requires adaptive equipment to be installed and used in a motor veh
icle to
assist with safe operation on public roadways.
When good cause appears, Driver and Vehicle Services
may impose restrictions suitable
to a licensee's driving ability or other restrictions as may be determined to be
appropriate to assure the safe operation of a motor vehicle.
(M.S. 171.09)
What is considered adaptive equipment?
Some examples of adaptive e
quipment include:
•
Prosthesis/prothetic aid
•
Steering aids such as steering wheel knob, low or zero effort steering, 3
-

pinned quad steering device, V grip, palm grip,
device for use with hooks
•
Lever extenders for turn

signals, steering wheel, gear shift
•
Best practice is to have an assessment completed by state licensed occupational/physical therapy practitioners to
determine what adaptive equipment modifications are needed.
•
Once the recommended adaptive equipment is determined, it is highly recommended that training is obtained from a
licensed or approved driving instructor on how to use the equipment.
•
When the equ

ipment is installed in your vehicle, a driving test appointment should be scheduled. Passing a driving
test is required to determine that you can safely operate a motor vehicle with the adaptive equipment
modifications
installed and used during the test. The equipment used during the driving test determines the restrictions that will be
added to your driver's license.
•
Application for a duplicate license will be required to add the appropriate restrictions.
The above images are two examples of adaptive equipment;
hand controls with a steering wheel and left foot accelerator

.