Fillable Printable Sample Letter Of Interest
Fillable Printable Sample Letter Of Interest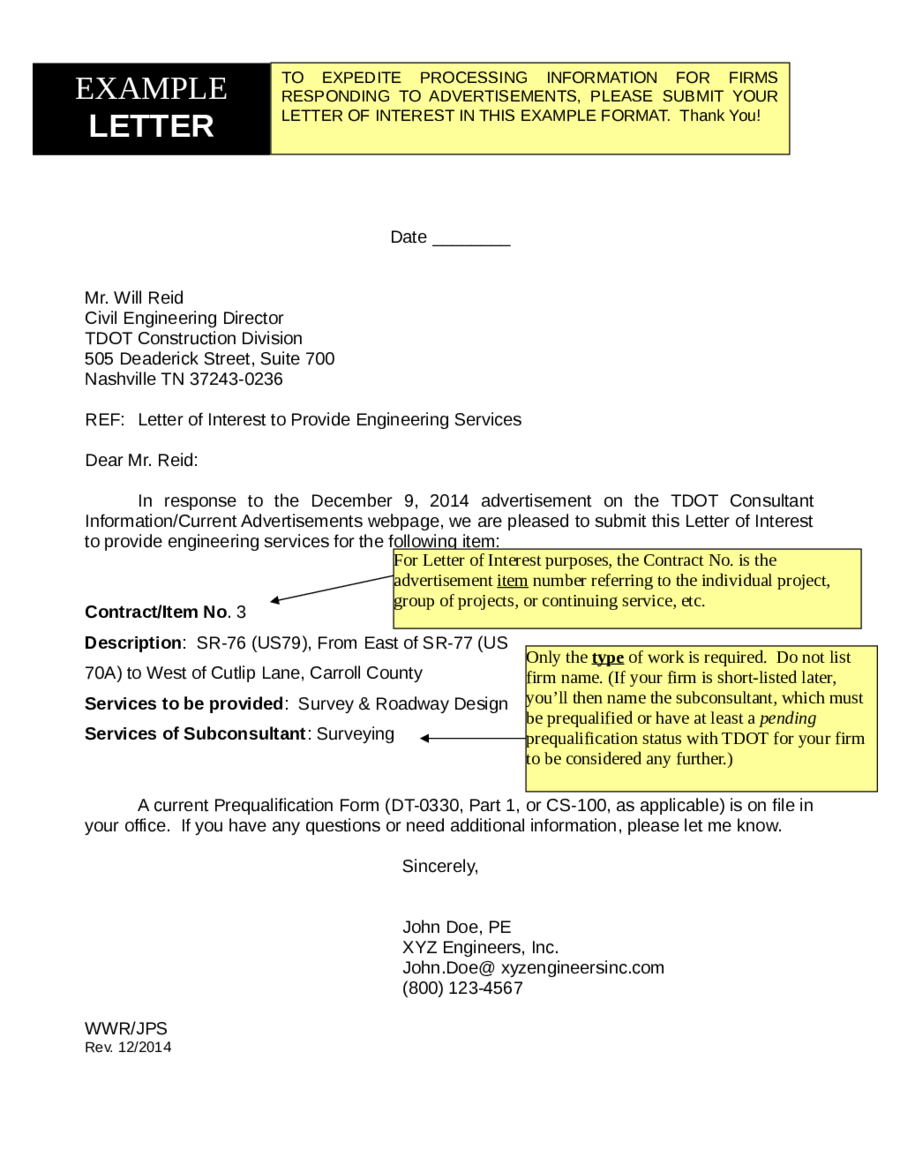 Sample Letter Of Interest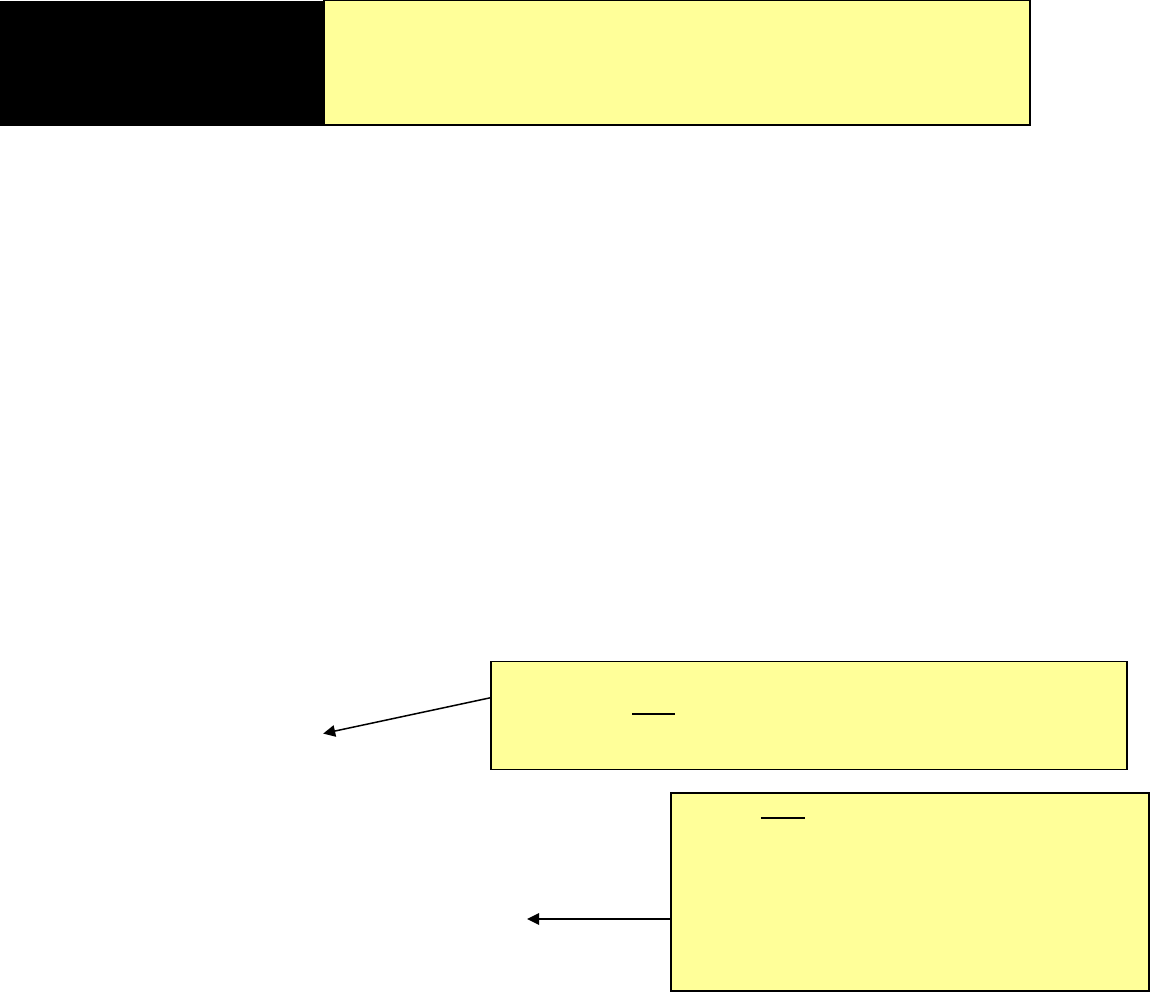 Date ________
Mr. Will Reid
Civil Engineering Director
TDOT Construction Division
505 Deaderick Street, Suite 700
Nashville TN 37243-0236
REF:Letter of Interest to Provide Engineering Services
Dear Mr. Reid:
InresponsetotheDecember9,2014advertisementontheTDOTConsultant
Information/Current Advertisements webpage, we are pleased to submit this Letter of Interest
to provide engineering services for the following item:
Description
: SR-76 (US79), From East of SR-77 (US
70A) to West of Cutlip Lane, Carroll County
Services to be provided
: Survey & Roadway Design
Services of Subconsultant
: Surveying
A current Prequalification Form (DT-0330, Part 1, or CS-100, as applicable) is on file in
your office. If you have any questions or need additional information, please let me know.
Sincerely,
John Doe, PE
XYZ Engineers, Inc.
John.Doe@ xyzengineersinc.com
(800) 123-4567
WWR/JPS
Rev. 12/2014
TO EXPEDITE PROCESSING INFORMATION FOR FIRMS
RESPONDING TO ADVERTISEMENTS, PLEASE SUBMIT YOUR
LETTER OF INTEREST IN THIS EXAMPLE FORMAT. Thank You!
EXAMPLE
LETTER
For Letter of Interest purposes, the Contract No. is the
advertisement item number referring to the individual project,
group of projects, or continuing service, etc.
Only the
type
of work is required. Do not list
firm name. (If your firm is short-listed later,
you'll then name the subconsultant, which must
be prequalified or have at least a
pending
prequalification status with TDOT for your firm
to be considered any further.)