Fillable Printable Bank Dividend Request Template
Fillable Printable Bank Dividend Request Template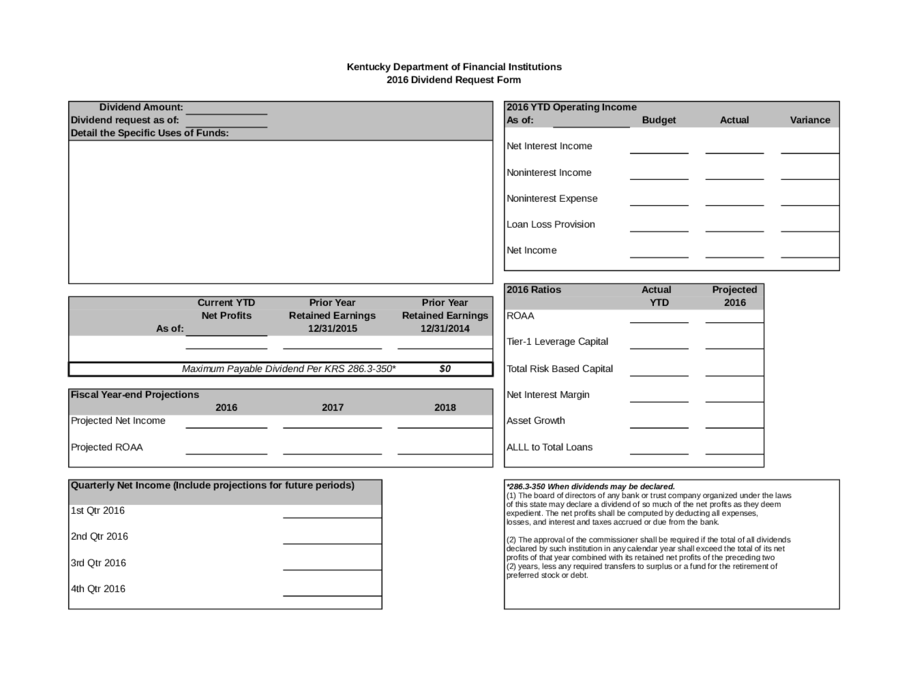 Bank Dividend Request Template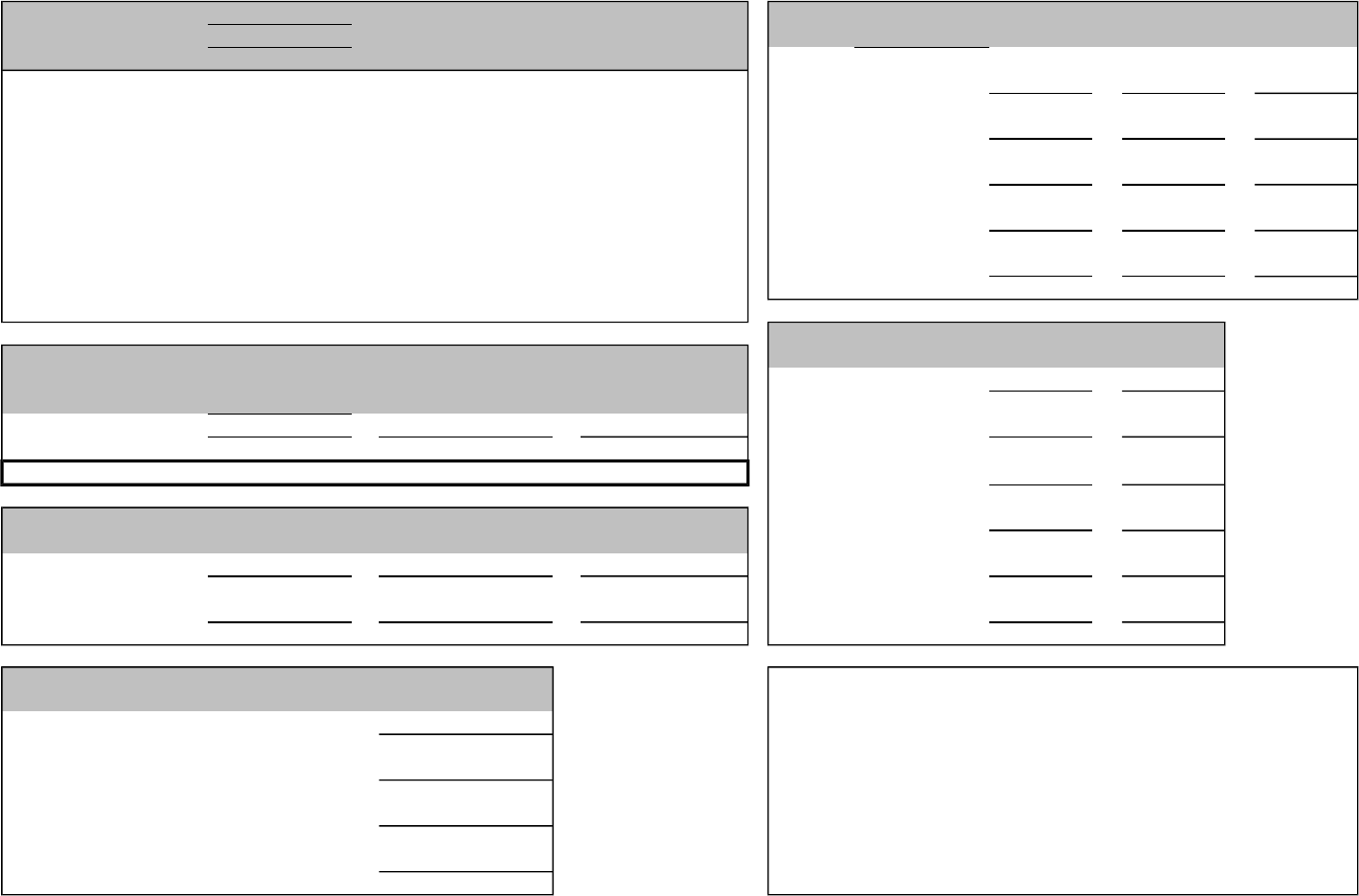 Kentucky Department of Financial Institutions
2016 Dividend Request Form
Dividend Amount:
2016 YTD Operating Income
Dividend request as of:
As of:
Budget
Actual
Variance
Detail the Specific Uses of Funds:
Net Interest Income
Noninterest Income
Noninterest Expense
Loan Loss Provision
Net Income
2016 Ratios
Actual
Projected
Current YTD
Prior Year
Prior Year
YTD
2016
Net Profits
Retained Earnings
Retained Earnings
ROAA
As of:
12/31/2015
12/31/2014
Tier-1 Leverage Capital
Maximum Payable Dividend Per KRS 286.3-350*
$0

Total Risk Based Capital
Fiscal Year-end Projections
Net Interest Margin
Projected Net Income
Asset Growth
Projected ROAA
ALLL to Total Loans
Quarterly Net Income (Include projections for future periods)
1st Qtr 2016
2nd Qtr 2016
3rd Qtr 2016
4th Qtr 2016
*286.3-350 When dividends may be declared.
(1) The board of directors of any bank or trust company organized under the laws
of this state may declare a dividend of so much of the net profits as they deem
expedient. The net profits shall be computed by deducting all expenses,
losses, and interest and taxes accrued or due from the bank.
(2) The approval of the commissioner shall be required if the total of all dividends
declared by such institution in any calendar year shall exceed the total of its net
profits of that year combined with its retained net profits of the preceding two
(2) years, less any required transfers to surplus or a fund for the retirement of
preferred stock or debt.