Fillable Printable Modified Block Letter Format
Fillable Printable Modified Block Letter Format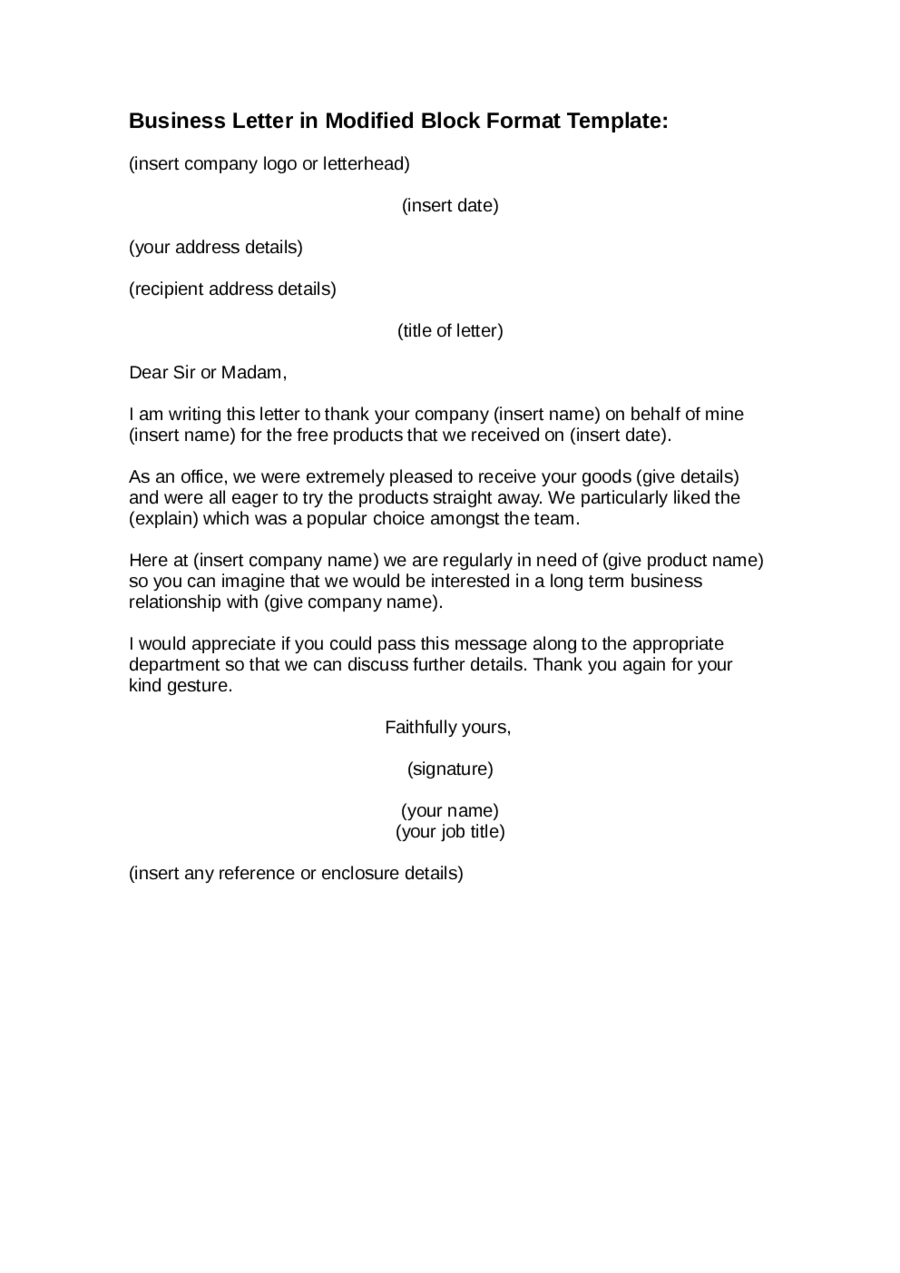 Modified Block Letter Format
Business Letter in Modified Block Format Template:
(insert company logo or letterhead)
(insert date)
(your address details)
(recipient address details)
(title of letter)
Dear Sir or Madam,
I am writing this letter to thank your company (insert name) on behalf of mine
(insert name) for the free products that we received on (insert date).
As an office, we were extremely pleased to receive your goods (give details)
and were all eager to try the products straight away. We particularly liked the
(explain) which was a popular choice amongst the team.
Here at (insert company name) we are regularly in need of (give product name)
so you can imagine that we would be interested in a long term business
relationship with (give company name).
I would appreciate if you could pass this message along to the appropriate
department so that we can discuss further details. Thank you again for your
kind gesture.
Faithfully yours,
(signature)
(your name)
(your job title)
(insert any reference or enclosure details)