Home

>

Block Letter Format
Block Letter Format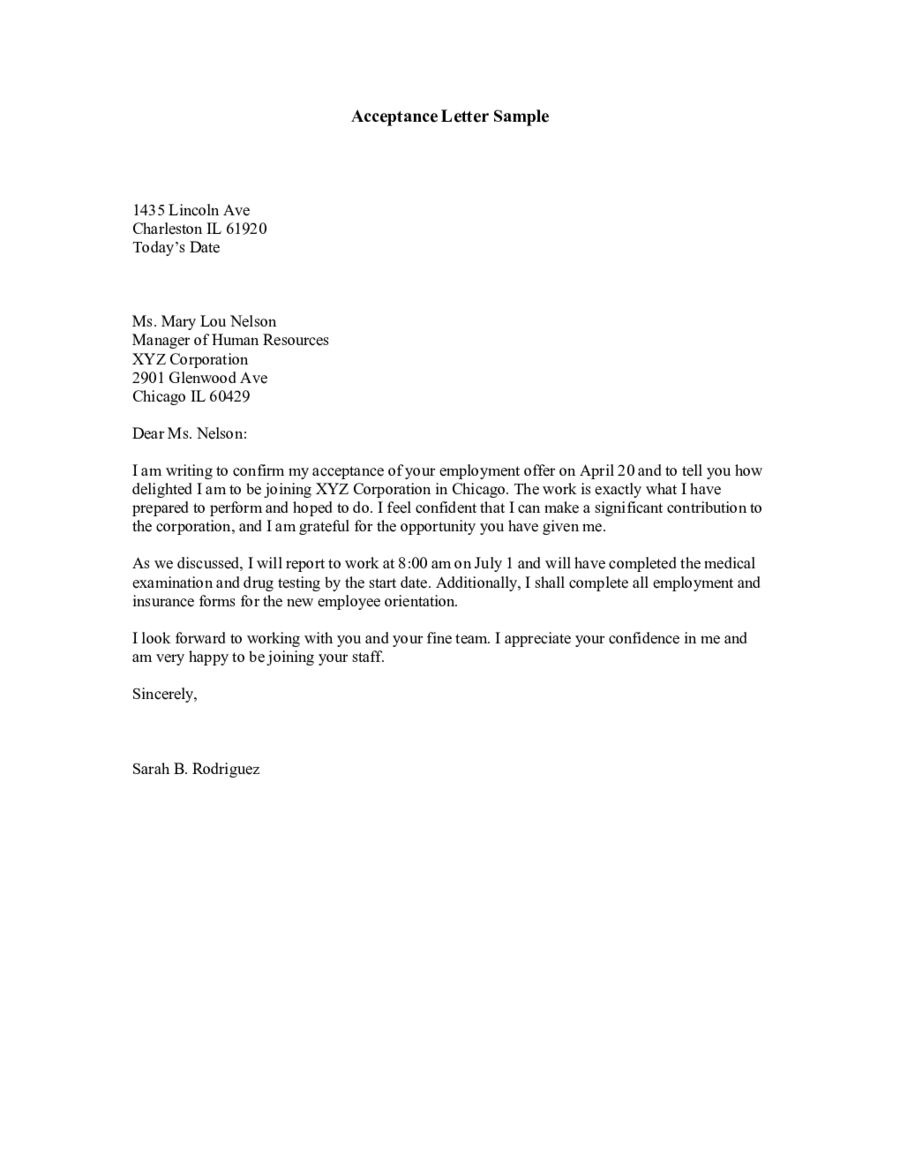 Do you have a business letter to compose? Are you lost as to which style or format would suit that specific client? Well, styling of a letter is extremely important and following an ideal way of formatting that letter ensures to a large degree that the concerned person is serious regarding that issue that is to be considered thereby making the whole prospect formal.With a business letter block style, you can surely provide an impression that the topic which is discussed within purview of that letter is actually worth noticing. Are you simply lost trying to figure out exactly how to deal with such letters? Well, this is the right time for you to try out business letter block style templates that are available! In comparison to composing general letters that are done by most corporate organizations, these templates are truly the best option for one and all!Check out the offerings!
Business letter: why using a correct format is a must?
A business letter is a type of formal letter that is specifically used in scenarios where two corporate parties wish to make correspondence with each other or there arises a situation of correspondence between a corporate house and clients. Within the purview of this letter, business deals are discussed along with certain inquiries that are to be placed by prospective clients to each other.In this case, a full block letter format is generally used while writing a business letter, since; it is a courtesy to this letter that further business related decisions are to be undertaken. Putting forth a business letter in style hence is very important. The primary aim of a business letter is to highlight important issues that are to be dealt with by both parties, and with a format as this, primary purpose of a business letter is served to the core.Wondering as to how to deal with it? Not to worry! With business letter block style templates available at one's disposal, you can surely provide an ideal letter that provides a positive reaction in regards to the other person. Templates are a real savior in such a scenario when you are not confident as to how to write a formal block style letter.
What is a block letter?
Wondering about this new style while writing a business letter? Well, among a host of styles that are accepted while writing a formal business letter, this is another style that is specifically used to ensure that the composed letter has a clutter free appearance.To correctly answer the query as to what is block style, it can be stated to be a format wherein the typed content is aligned on the left margin of that concerned letter with no specific indentation. Coming with a neat appearance, in this case, paragraphs are separated by using a double line space. The information that is to be included is typed flush left, with presence of a one-inch margin on both sides.It is this specification of a layout that is taken into much consideration while answering this query regarding what is block style. Only when a business letter follows this format completely, it can be said to be an ideal letter that matches up to its demands. Thus, it is imperative that one should keep a note of this letter when it comes down to forming it as per standard rules.With increasing demands of such letters in present times, it is best that one keeps a note of the available templates that can be specifically customised as per requirement. These templates in a fair comparison to actual letters can be easily forwarded without much hassle.What are you waiting for? Why don't you check out how these templates are a better option? Download them and keep a check!
Types of block letters
In case of business letters, it is important to note that there are a number of types of block letters that are available. Not all varieties of block letters suit every requirement; hence, these types ensure that they are available in precisely those places where they are required. Variations in such letters have an obligation to provide that additional classy appearance to a business letter.Also, it is to be noted that since it is the main aim of a business letter to portray certain important issues hence, different companies prefer different styles. It is courtesy to this that options as semi block letter format, full block letter format, and modified block letter format are being required at various places.With these formats present, for companies who are actually sending out many such business letters, this whole process becomes comparatively easier. These templates are specifically customised as per demands, and hence, can be taken as a perfect alternative to composing actual letters. In case you are still having doubt as to what is a block letter and how to accurately write them in a correct format, you can surely take help from these available templates.
What is a full block letter format?
As per demands placed by various business companies, a full block letter format is a format wherein the whole letter is aligned towards the left-hand side of the paper. With a one inch margin left on either side, this ensures that there is a single space between two lines, while a double space is present in case of paragraphs.When people generally ask as to what is a block letter, it is specifically this style that they are referring to.
What is a semi block letter format?
This is a very important format of business letter that is applied by most of the corporate houses. In this semi block letter format, every element in the letter is aligned towards left side, except the starting of each paragraph, which are five spaces indented. In this case, paragraphs are separated from each other by a double line space.
What is a modified block letter format?
In case of a modified block letter format, the details as date, signature, and sign off start off at the center point of each page. At the start of paragraphs, there are five indented spaces along the subject line. As per length of the letter, spacing between the paragraphs are either singular spaced or double spaced.
How to write a formal block style letter?
Do you have to send out a business letter on an immediate note? In case you are totally confused regarding ways to deal with such stylized letter, here are the steps that are to be followed while framing this letter.
Initially, a correct type of paper is to be chosen. A4 size paper with 8.5" x 14" dimensions seems perfect. While printing this letter, usage of company letterhead and placement of company logo is a must.
The letter is to start with the sender's address, which is followed by date and finally to the inside address of that party to whom it is addressed.
A proper salutation is to be chosen. Generally, ''Dear Sir/Madam'' works as a safe choice. In case there is a lack of knowledge of that person to whom this letter is addressed, generally, ''To Whom It May Concern'' is used.
A correct tone has to be taken which should not have any ornate context into it. Rather, it should have a persuasive tone in it urging the concerned reader to accept facts stated in that letter and work accordingly.
The tone that is to be maintained has to be conversational, as well as appropriate to suit demands of that situation.
After summarization of points is made that are to be taken into consideration, a final call is to be made with proper salutations. Generally words as ''Sincerely'', ''Respectfully'', ''Regards'' are the ideal ones to end this. This letter has to be signed by that concerned party, and finally, it can be called an ideal business letter.
Hence, these steps can surely answer as to how to write a formal block style letter. In case you are lacking time to write your letter or are looking for a professional touch, there are a number of customized options that are present in terms of templates for your benefit!
Aspects required from a good template
Since you have already decided on taking up a template that could serve this purpose well, it is important that certain issues be well checked before formally taking help of such templates. In case you have been in doubt as to what is block format when write a paper or letter, in such a scenario, usage of these templates are a must!So, it is best that one keeps a check on certain aspects before making a purchase.
While downloading these templates one should keep a check as to whether it matches requirements of a good template. An ideal template is that which matches every standard to an actual letter. Hence, this sense of perfection needs to be present.
Since in case of such templates a number of formats are available, hence, it is important to check out and match those formats which are perfect for that situation. Not every template suits every situation.
It is imperative to check out what types of external presentation is available in case of these templates. Since every type of business, letter requires unique aspects. Hence, it is important to determine that specific type and act accordingly.
Also, it is important prior to download that template, to check whether it matches standard quality of that template that is required.
While getting these templates online, it is important to note from which website that specific template is being taken. That website that is used should be reliable, and should not have any problems associated with money.
Thus, it is important to check out these specifications when templates are to be downloaded for usage in such professional domains.
Why are templates so important?
In present times, professional look to business dealing is a must! When sending out such business letters, it is important to note that a particular format is followed, that points out issues in a detailed manner.In such a scenario, there can be certain queries as to what is a block style, how to frame it in a correct manner and other such details. With presence of templates, one can get an ideal way to simply put in details against that correct framework.
These ensure that there is no discrepancy
These templates being prepared by professionals ensure that there is no discrepancy in regards to data that is asked, a format that is to be followed and issues that are to be dealt with. Each of them is placed in their standard position.
Eases the manual labor
How many times have you simply hated the fact that you had to write down such huge letters and send them off to concerned clients? Well, with the presence of such templates, this process eases manual labor to a great extent, and chances of error are reduced considerably.
A standard structure can be used
While letters are prepared manually, there are chances that certain mistakes can occur in terms of noting those standards that are to be followed while writing in this style. However, with a professionally prepared template, chances of this mistake are reduced to a great extent.
Customized templates are present
In case you have to send out a number of business letters within a specified time period, it is best that these templates are used. Since, it is almost manually impossible to deal with various formats that are demanded by various clients, such customized templates available in multiple formats are a great option.
Download available templates
So, what have you been waiting for? Time to check out your requirements and finding out that ideal template that would add up to your needs! Hurry!