Home

>

Business Letter Template
Business Letter Template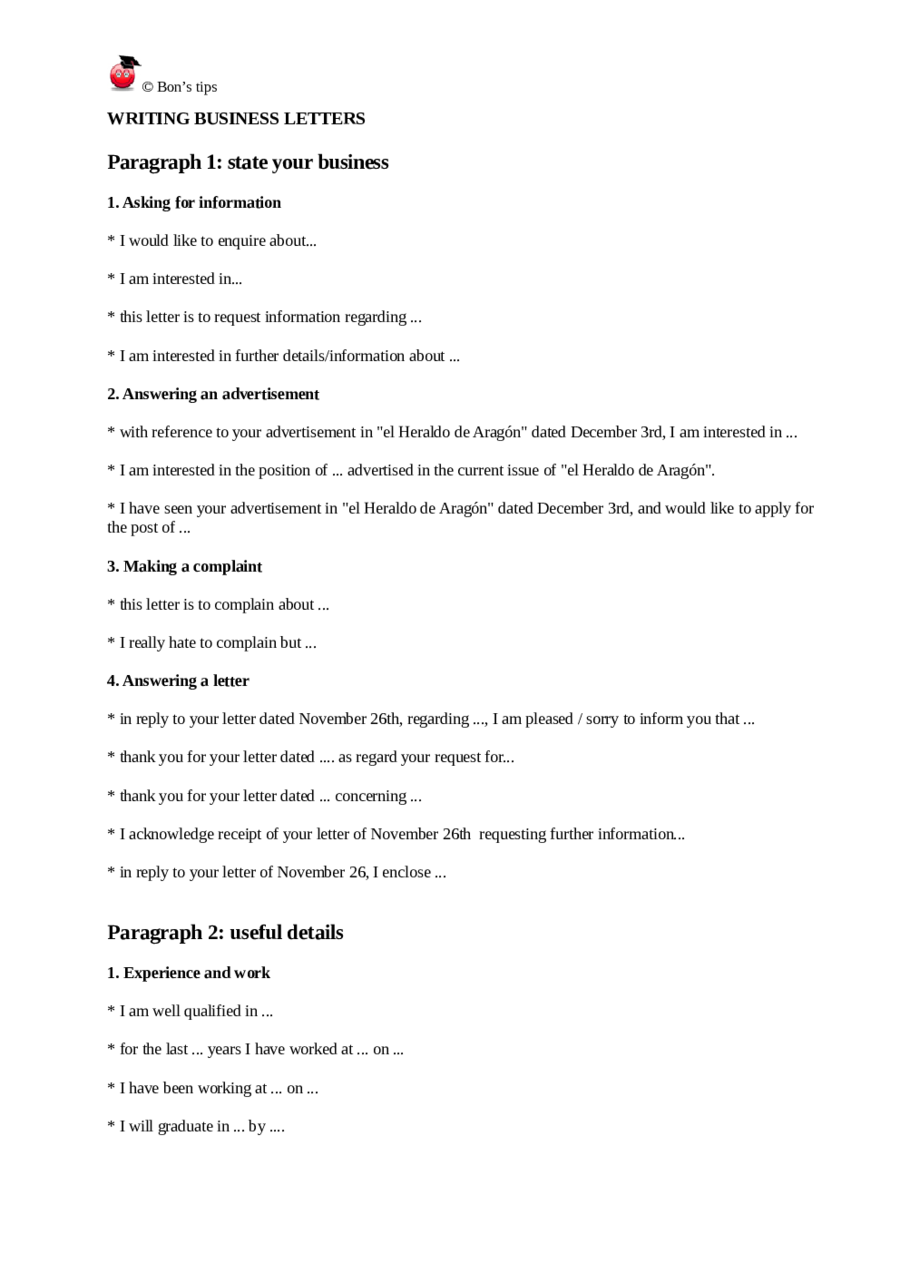 The 21
st
 century has brought with itself numerous inventions and trends that penetrate its positive effects in every sphere. However, there are certain things that are best kept in a traditional manner such as writing skills, with an addition of a dash of modernity, especially in a formal domain.Writing is a kind of art that has been made all the more beautiful with a touch of new technology. Concerned about framing a proper Business Letter? Time for you to check out the improved and unique manner of writing a letter with Business letter template!
Business Letter – Knowing it from the core
Are you planning on communicating to your clients or customers in an ideal manner? Do you wish to convey purely official matters and maintain your impression as well? A Business Letter is your way out!Written in a standard formal tone with a message to convey to concerned people, a Business Letter is an ideal way to communicate to a company's clients, or any other organisation regarding a specific topic. This mode of correspondence is strictly restricted to the formal zone, wherein issues as building of official relationships, sales efforts and expansion of customer base. At times, a specific Business thank you letter is also written in regards to thank a person or organisation for extending their support.
How to write a Business Letter?
Unlike general letters that are written within an official domain, a Business Letter is strictly written for a cause. Hence, it is imperative for students to follow up a standard pattern that depicts the basic cause of writing that letter.There are a number Business letter template available for download, however, prior to that one should be well aware of the fundamentals that are associated with writing a quality letter.
Why a good Business Letter is important?
Since it is quoted ''First Impression stays till the last!'' Now how would you like if that very initial impression goes wrong? Since Business Letters are the modes of communication with your investors, it is very important that a certain standard is maintained. In this regard, it is very important to follow a
Formal Business Letter format
, as this could be a crucial aspect for your business to survive the path from take-off to zenith!Why lose your sleep over framing the ideal guideline? There are a number of templates that are available with specific categorization that ensures you that you get your demands!
Why there should be a standard guideline to be followed?
A letter depicting major issues can simply be put forth in a cut-to-cut manner. However, it is imperative that a standard format is followed simply because; lack of clarity could lead to a number of misunderstandings that may cause a huge loss to the business.Since, writing is a skill that could impress people on numerous points, therefore, when a Business Letter is taken into consideration, it is important that this should be a piece that would create a fine impression of concerned party regarding your company.With a Formal Business Letter format, you can put in a certain layer of legitimacy in regards to your company's profile for the opposite person to accept your position. Hence, it is best that to get such a polished format template, one can take up this option.Given the huge number of templates, these standard guidelines can be best found in templates that are available for your benefit!
What are the types of Business Letters?
There are a number of scenarios wherein Business Letters are used. Rather than merely communicating with another set of clients, there are certain letters that are used for in-office affairs or in other cases. As an important part of communication process, these letters can be defined in various ways.
These letters are specifically used for promotion of a specific product, rather asking people to perform an action. Hence, letter should have a specific call to action tone. Website link is best be included within this.
This is a letter which is specifically for a company to understand and consecutively react to your grudge. Hence, choice of words should depict tact!
This is specifically a letter which is sent by a set of consumers to order certain goods and services. Hence, it is important that certain details as model number and name of a concerned product, quantity desired and associated payment is well included within this letter.
As per the name suggests, this deals with inquiring about certain details. Hence, it is best that queries are put forth in a clear manner.
This letter is generally in response to a complaint. In case of this a formal tone of the letter is most acceptable and factual way to let your customer know of the demands.
This is one of the most important documents of a job seeker describing professional relationship of a previous employer with concerned employee. A formal tone is to be accepted and standard details are to be stated.
Technically speaking, these letters may simply be a note of prior information; however, one needs to adapt a formal tone to it. Since closure of this letter is of utmost importance, it is best to consult a Business Letter closing template that can act as a guide.
This letter comes as an initial communication. It is mainly used for inquiring in regards to status of a person's application. In this regard, a Business Thank You Letter template can be of great help, given the unique manner of ensuring procedures of this letter.
These letters are used addressing the managers of a specific organisation, where details regarding leaving are also mentioned.
These letters are short and summarized in nature. They are used for depicting what comes within the enclosed package that accompanies it.Thus, with such a variety within this range, it is best that one should check out a professional mode for best results. A Business letter template is the ideal way to ensure this level of professional work.
Steps of Writing a Business Letters
There are certain specific styles in regards to write a formal letter. There may major questions pop up as How to address a Business Letter? Along with other issues such as how to close such a letter, writing down a formal thank you courtesy note and similar other prospectsThere are certain specific steps that are need to be taken into consideration in regards to compose a Business Letter.
The person composing the letter should be extremely clear of his views and state them in a specific and factual manner. It is to be aimed at that this letter turns out to be flawless.
There is a particular Formal Business Letter Format that is to be maintained in regards to write such letters. This format is specifically developed for managing haphazard writing in a codified manner.
Since this is not a mail, hence presentation of the letter with all its details is of utmost importance. It should be a clean read putting greater emphasis on the company's profile.
The tone of writing is also very important. There are different types of letters that come within this domain of Business Letters; hence tone needs to differ for each.
Finally conveying the concerned message is very important. Since, this letter happens to be the only mode of conveying it, there should be no discrepancy in writing this sort of letter.
So, before you are planning on composing such a letter, it is best that you consult a Business letter template that could guide you in the correct path.
Defining the two most applicable styles
Generally in case of such Business Letters, there are two prominent styles acceptable in most cases, the British and the American style. Would you like to be in a soup by following an American manner of composing a letter for your British client? Well, how about knowing the basic details that define these two styles.
American Style:
Heading: This is generally aligned to the left corner. In most cases though general format is followed.
Date: This is also aligned to left corner. Pattern of month-day-year is followed.
Salutation: After primary salutation, there comes a colon. In case of addressing a group, the term Gentlemen is used.
Close: Given that Business Letter closing is to be extremely formal, options vary within 'Sincerely', 'Sincerely yours', 'Yours truly'.
British Style:
Heading: This is placed on top right corner of letter. At times it takes a central position.
Date: This is placed directly below the heading. Pattern of day-month-year is followed.
Salutation: In case of addressing greater number of people, 'Sirs' is used. Also, comma is used after salutation.
Close: Here options are within, 'Yours faithfully', 'Yours sincerely', 'Sincerely' shows you How to end a business letter.
So, make sure to follow a correct format with that concerned party and consult business templates available to avoid any discrepancy.
Parts of a Business Letter
While constructing a business letter, there are certain specific segments or parts into which it is divided. In case you are facing a doubt as to How to write a Business Letter, here is a checklist for you!
Letterhead: This is the return address in most cases. Placed at the topmost corner of the letter, this includes details of the concerned organisation. It is best to add a blank line after this heading.
Date:Placed along with heading, this date can be written in both American and British styles. However, additional as st, nd, rd is to be avoided. Full date and month is to be placed.
Address within the sheet: After your own address is provided, it is important that recipient's address is also provided. This has to include, recipient's name, address, company, postal code as well as job title. It is important that every detail in this case remains flawless.
Salutation:How do you greet your friends? That is surely not similar to how you greet formal colleagues! This salutation will depend on relation that is shared by both the concerned parties. Also, it is best that an actual person is addressed to.
Stating the subject: An initial catch line is enough to draw one's interest. By stating this basic subject one can immediately make the concerned party aware of what are the basic issues that are to be dealt with in this letter.
Paragraphs: Since, this letter demands ultimate clarity, it is important that people leave suitable space within and thereby ensure that basic motive of the letter gets to the concerned person.
Closure: How many times have you faced this problem of Business letter closing? Well, there should be a politeness in tone, as well as a sense of anticipation. Either British or American style can be followed.
Signature and identification: Finally you have to validate your presence by signing on this letter and thereby ensuring that you are the person to get back to.
Hence, one can say that the ideal presentation of these parts of a Business Letter make it all the more graceful. How about getting templates that present you with all such denominations in a graceful manner!
End note
So, in case you are still concerned regarding getting that ideal Business Letter, a following of this could be of great help. Also, with Business letter template that are made available, a person will have to simply check out details and fill in. This reduces work load and increases clarity. So, Check them out now and find your ideal one!