Home

>

Professional Letter Format
Professional Letter Format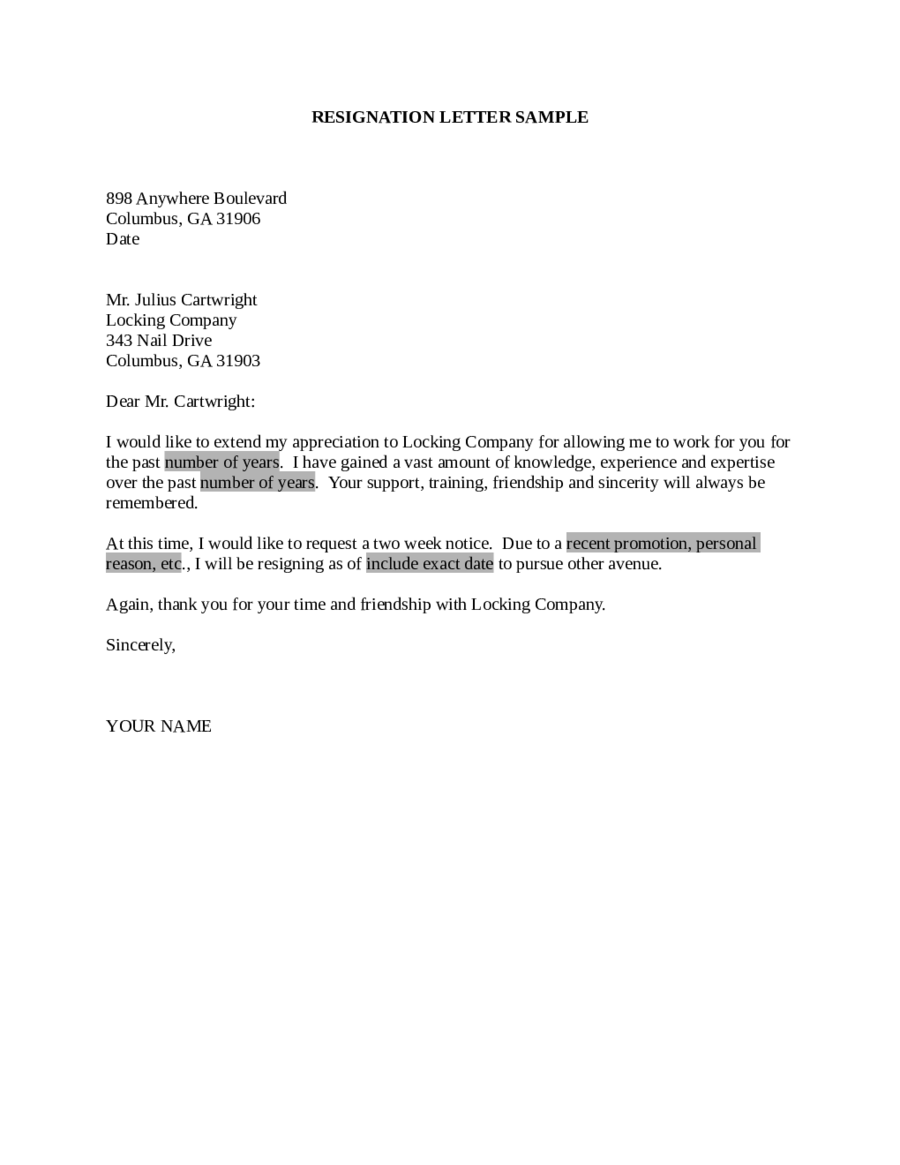 What is a professional letter?
Writing casual letters is a thing of the past with the advance of the internet, e-mailing and instant messages. However, professional letters are still in vogue. From a very young age we are taught how to write a professional letter because we require it in most sphere's in our lives as adults. A simple address, request or complaint to the principal in school requires adequate knowledge of the official or formal letter format.Formal letters are written for a number of reasons, including for business purposes, applications for leaves, requests, jobs, complaints, etc. There comes a point in every person's life where the understanding the format of these letters is extremely essential. It is due to this reason as to why many choose to download templates; as these are a very convenient way of understanding and constructing any sort of letter required.
Elements of a professional letter
There are some basic elements of a professional letter that must be present in every format. These are as follows:
Names of both the recipient and sender.
Address of both recipient and sender.
Company logo wherever applicable.
Date.
Durable envelope to enhance professional aspect.
Perfectly aligned font and paragraphs.
How to write a professional letter
Every professional letter format is almost the same except for a few changes here and there, depending on who you are addressing it to and the purpose of your letter. It is of paramount importance to understand the basic outline. Below is a guideline that can be followed. For any further assistance you may avail professional letter template available online. These templates are favourable when working under a time constraint; with the extreme ease you can access any type of template.
Professional letter writing tips
Write the senders name and address on the top left corner of the page.
If the letter is written on behalf of a business – state the job title and company address.
The name of the person should be followed by the street address, the city, state and zip code right after.
Include a phone number for contact purposes right below the address.
A business logo may be placed right in the centre of the page.
Place the date with a line gap below this. (The date is important so that both parties have a timeline to work with. It is also used for verification for legal reasons.)
In the same way, the recipients' name, address, job title, business, etc., should be placed under the senders' details.
Use the appropriate preference of the recipient, that is, Mr, Mrs, Ms, or any other preference.
In some cases, stating the purpose of the letter is necessary. As in the case of an application for leave it must be written as follows:Re: Application for Leave
Proceed to address the person concerned appropriately as Dear Sir/Madam.
Next follows the body of the letter. Perhaps the most important portion, it would be wise to go through the professional letter sample that can be found online before writing the main content.
The first paragraph should state your intentions clearly and while being formal; also remember to be warm though affirmative.
A second should contain details about your objective; whether it's a proposal, request or showcasing skills and abilities.
The third paragraph should round up the letter by reinstating the objective.
End the letter with "Thanking you/Thank you/Regards". Below this place your signature and name.
Other elements of a letter
If you are attaching any other documents, mention it with the sentence "Enclosed with this letter…"
State the nature of the items that have been enclosed in case it somehow goes missing or the reader fails to notice that something else has been sent along with the letter.
Though the above may seem like a great many points to adhere to, practising how to write a professional letter can aid in remembering all necessary factors. Because templates are so easy to access, search for 'professional letter example' online. They are uncomplicated to customize and use – saving time and energy. Details of these samples can be easily edited online according to your needs. They are the most convenient method of letter writing available these days.
Writing a business letter
The professional business letter format differs slightly from other official letters. A business letter may address current transactions or deals between two parties or it may be an effort to set up new lines of communication between two organisations. The main aspects that need to be kept in mind is the manner in which it is written, tone, salutation, and other methods of ensuring that you receive a positive response will be covered below.
Tips to help you write a business letter
Keep in mind that you are writing a professional letter. A casual tone will not get a lot of work done, especially if you are trying to set up a new business liaison. A confident yet courteous tone should be the goal.
Know when to emphasize important points about any transaction.
When promoting a new business partnership make sure that the benefits of the partnership are emphasized.
Provide details of the nature of the partnership you hope to achieve. The negotiations can be made later.
With regard to addressing concerns of an on-going partnership, be clear and precise. Do not simply point out problems that you see, suggest solutions or propose a meeting to discuss the stated issues.
The use of straightforward and concise language prevents any misunderstanding or miscommunication. It also showcases professionalism.
Use business jargon only when necessary; avoid it if possible.
To emphasise a point or statement or bring it to the forefront, highlight the necessary terms or sentences. It will also be useful for later reference purposes.
Professionalism is important, but so is persuasion. If you have known the recipient previously, mention it in the introductory paragraph of the letter. The reader will be more likely to pay attention to your requests or queries because of this.
Most importantly, never forget to proofread any letter. If you are unsure of your skills, delegate the work to someone competent.
Professional letter example
Templates are widely available on the internet. Many business executives choose to opt for these templates because of the various formats that are already accessible via a simple download. There is a choice to customize and edit letters as and when they feel necessary. Instructions can be given before the download to ensure that there are no mistakes. One of the main reasons for the popularity of the templates is the fact that they can be printed out or e-mailed at any given time after purchase.
Writing a letter of inquiry
These days, it is possible to find a profession letter sample even for inquiry purposes. This could be to enquire about a job opening or internship in a particular company. If you are unsure about how to write a professional letter, do not try to experiment. There is a proper format and mode of writing that needs to be followed especially it concerns ones future. Opt for templates that can easily be edited and spun around to add a personal touch to them.Here is a list of points to keep in mind when writing a professional letter format to whom it may concern:
A letter of inquiry means just that, it must never include additional documents, especially a CV or resume. This will damage your candidacy opportunities that you may have in the future.
Remember that letters of inquiry mean that you are contacting the organization regarding a job opening, internship or other queries that you may have. This is not an application for a position in the company.
That being said, it is recommended to introduce yourself, strengths and other appropriate qualities so that they are aware of the type of person they will be responding to, and know that it's not a waste of their time.
When using a professional letter template, remember that all points that are mentioned must always be in context to your reason for inquiry.
Be specific and concise in your questions while asking detail oriented questions of importance.
Avoid frivolous information and questions that will be of no use to you, or send a potential employer misinformation about how serious you are of your endeavour and intentions.
Do not forget to mention a timeline of follow-up that you expect.
Understand that organizations and heads of departments have many business related activities to carry out and cannot respond to every piece of mail they receive immediately. Usually,            a two-week time span is given for response.
Accordingly, state your following actions and proceed.
Even before going through a professional letter example keep in mind that almost all companies do not reply to unsolicited mail.
Check for listings and positional requirements online before sending your mail.
Keep in mind that you may not always receive a response.
However, these letters demonstrate that you are taking a planned and informed step and that your interest in the company is serious.
If you are ever wondering what is a professional letter and how you can write one, simply, avail the multitude of templates online that are available for download in many formats including PDF and MS Word.
Guidelines for writing high impact letters
Even though the professional business letter format is available online at the click of a button, there are a few tips that must be noted in order to be recognized and receive a response. If you want to secure your chances of receiving a response, there are just a few tips that you need to keep in mind about the format, structure and writing style of the letter.
Remember to be to the point. Never exceed more than one page.
Customize each letter. It is easy to identify a form letter. Customizing a template will prove to the employer or business partner that you are genuinely interested in the organization.
Use high quality paper. If you are sending a CV and a cover letter, both should be printed on the same quality paper.
When using a professional letter sample, rid it of all typographical, spelling, grammatical and punctuation errors. Proofread it several times before mailing it. Any mistake could prove detrimental to your application.
Pay attention to detail. Every piece of information should be relevant and within context.
Never submit hand written letters. This is completely unprofessional.
Print letters and mail them to ensure neatness. Use 12 point font that is clear and easy to read.
When using a professional letter template, remember to check it multiple times before printing.
Even choosing an envelope and addressing it is very important.
Use a manila envelope so that it isn't damaged easily.
Write the address neatly and clearly so that it is delivered without any issues.
Include a return address on the top left of the envelope. Ensure that it is prominent and easy to understand if you hope to receive any sort of response.
How to avail templates
Here are just a few points that you can keep in mind when using templates or if you are unsure of how to get one of these templates.
There are a variety of templates available. Go through each of them carefully and choose one that suits the purpose of the letter.
Keep in mind details like format, structure, colour, font, borders and other details before settling on a template that you like.
State any and all customization requests very clearly to avoid any mistakes.
Download them in the preferable format.
If you want multiple templates, be sure to edit each individual for a touch of personalization.
Find templates in a price range that suits your budget.
Remember that a professional letter to whom it may concern could define your future job or endeavours. A business deal could be made or destroyed via one simple letter. Hence, focus all your attention on detail. Go over each word and letter multiple times to avoid inaccuracy in information.In case of any doubt, make sure you get a template for backup. Hurry!