Fillable Printable Sample TY Letter
Fillable Printable Sample TY Letter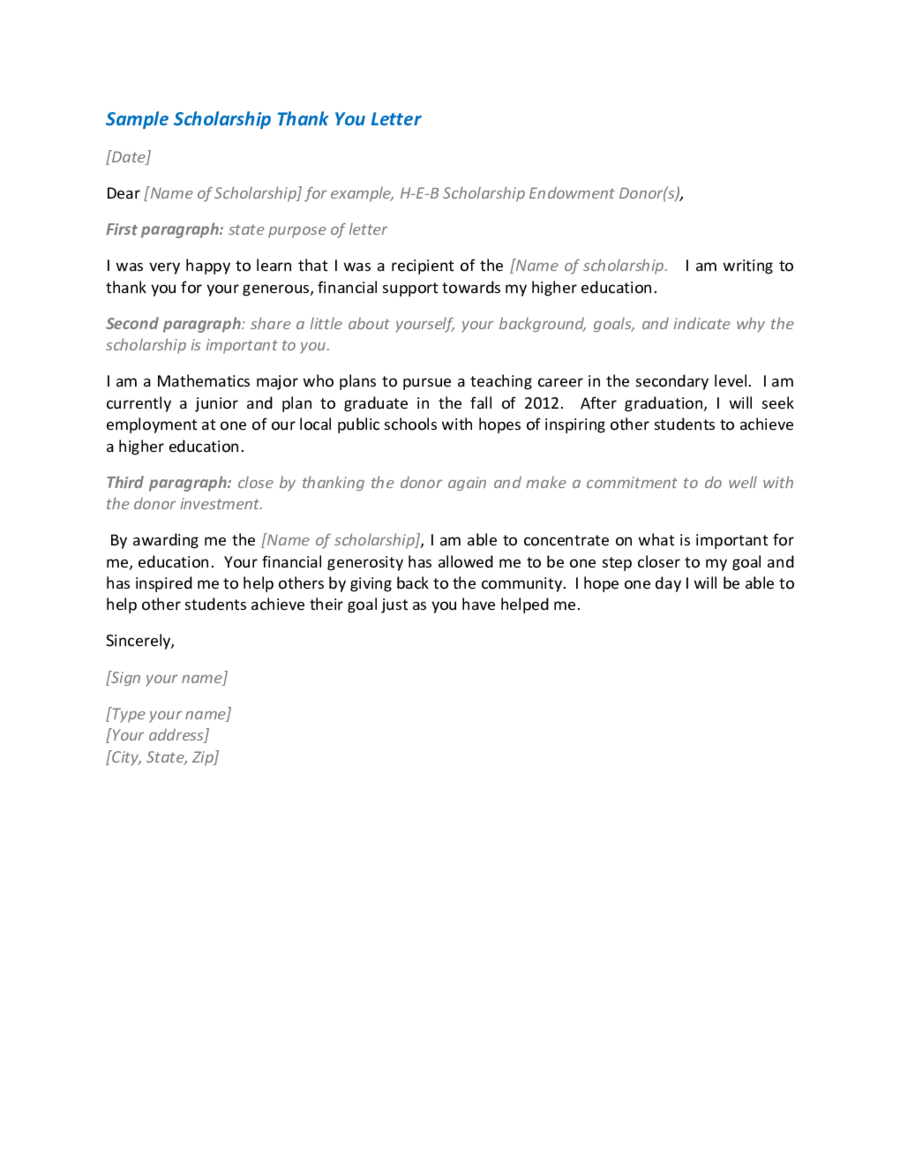 Sample TY Letter
Sample Scholarship Thank You Letter
[Date]
Dear
[Name of Scholarship]
for example, H
‐

E

‐

B Scholarship Endowment Donor(s)
,
First paragraph:
state purpose of letter
I was very happy to learn that I was a recipient of the
[Name of scholarship.
I am writing to
thank you for your generous, financial suppo
rt towards my higher education.
Second paragraph
: share a little about yourself, your background, goals, and

indicate why the
scholarship is important to you.
I am a Mathematics major who plans to pursue a te
aching career in the se

condary level. I am
currently a junior and plan to graduate in
the fall of 2012. After graduation, I will seek
employment at one of our local public schools wi
th hopes of inspiring other students to achieve
a higher education.
Third paragraph:
close by thanking the donor again and ma

ke a commitment to do well with
the donor investment.
By awarding me the
[Name of scholarship]
, I am able to concentrate on what is important for
me, education. Your financial ge
nerosity has allowed me to be on

e step closer to my goal and
has inspired me to help others by giving back to
the community. I hope one day I will be able to
help other students achieve their goal just as you have helped me.
Sincerely,
[Sign your name]
[Type your name]
[Your address]
[City, State, Zip]