Fillable Printable The Block Letter Format
Fillable Printable The Block Letter Format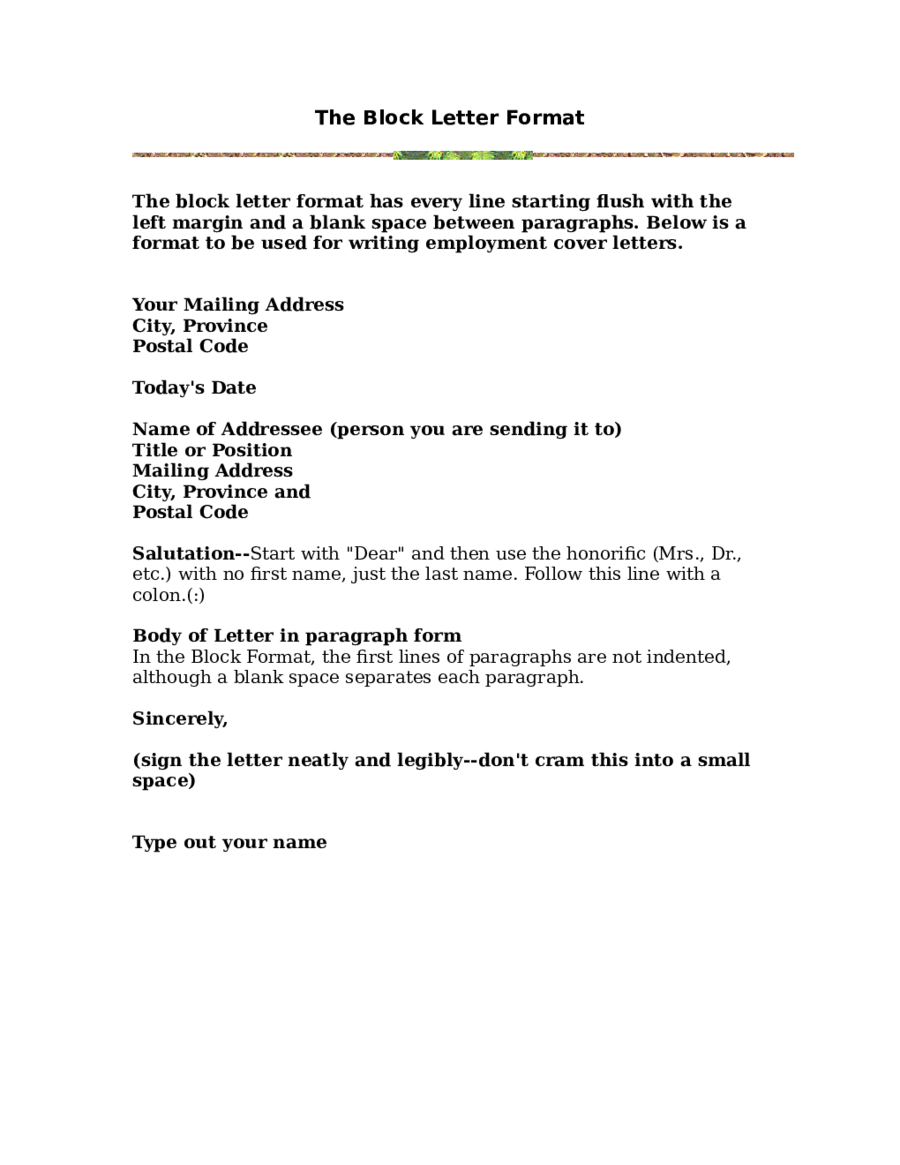 The Block Letter Format

The Block Letter Format
The block letter format has every line starting ush with the
left margin and a blank space between paragraphs. Below is a
format to be used for writing employment cover letters.
Your Mailing Address
City, Province
Postal Code
Name of Addressee (person you are sending it to)
Title or Position
Mailing Address
City, Province and
Salutation--
Start with "Dear" and then use the honoric (Mrs., Dr.,
etc.) with no rst name, just the last name. Follow this line with a
colon.(:)
Body of Letter in paragraph form
In the Block Format, the rst lines of paragraphs are not indented,
although a blank space separates each paragraph.
Sincerely,
(sign the letter neatly and legibly--don't cram this into a small