Fillable Printable Thank-You Letter (Modified Block Format)
Fillable Printable Thank-You Letter (Modified Block Format)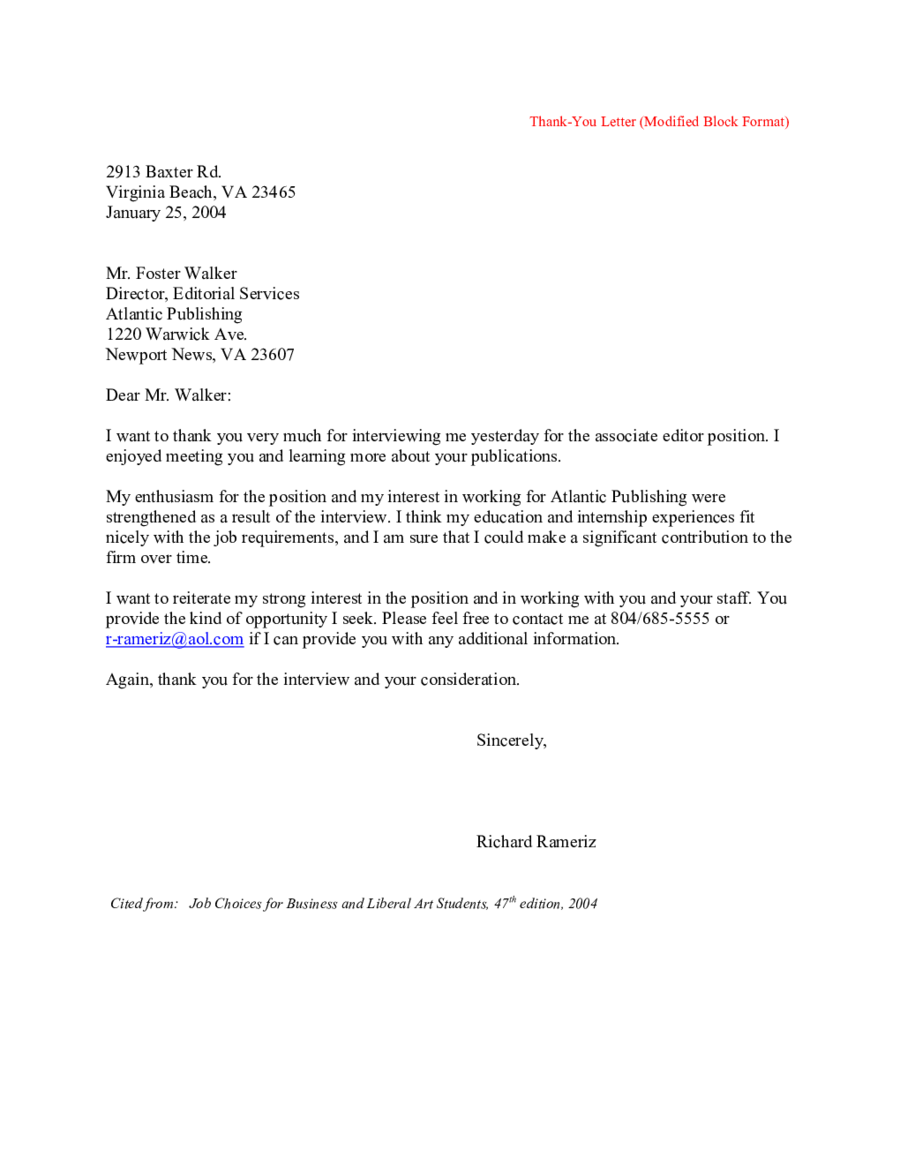 Thank-You Letter (Modified Block Format)

Thank-You Letter (Modified Block Format)
2913 Baxter Rd.
Virginia Beach, VA 23465
January 25, 2004
Mr. Foster Walker
Director, Editorial Services
Atlantic Publishing
1220 Warwick Ave.
Newport News, VA 23607
Dear Mr. Walker:
I want to thank you very much for interviewing me yesterday for the associate editor position. I
enjoyed meeting you and learning more about your publications.
My enthusiasm for the position and my interest in working for Atlantic Publishing were
strengthened as a result of the interview. I think my education and internship experiences fit
nicely with the job requirements, and I am sure that I could make a significant contribution to the
firm over time.
I want to reiterate my strong interest in the position and in working with you and your staff. You
provide the kind of opportunity I seek. Please feel free to contact me at 804/685-5555 or
Again, thank you for the interview and your consideration.
Sincerely,
Richard Rameriz
Cited from: Job Choices for Business and Liberal Art Students, 47
th
edition, 2004