Fillable Printable Mvr-16A Revised 2-09.Indd
Fillable Printable Mvr-16A Revised 2-09.Indd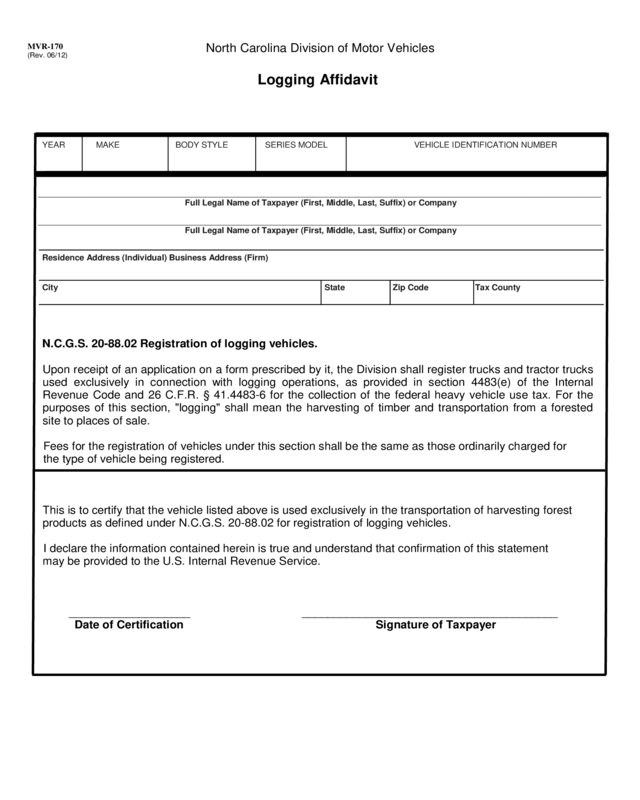 Mvr-16A Revised 2-09.Indd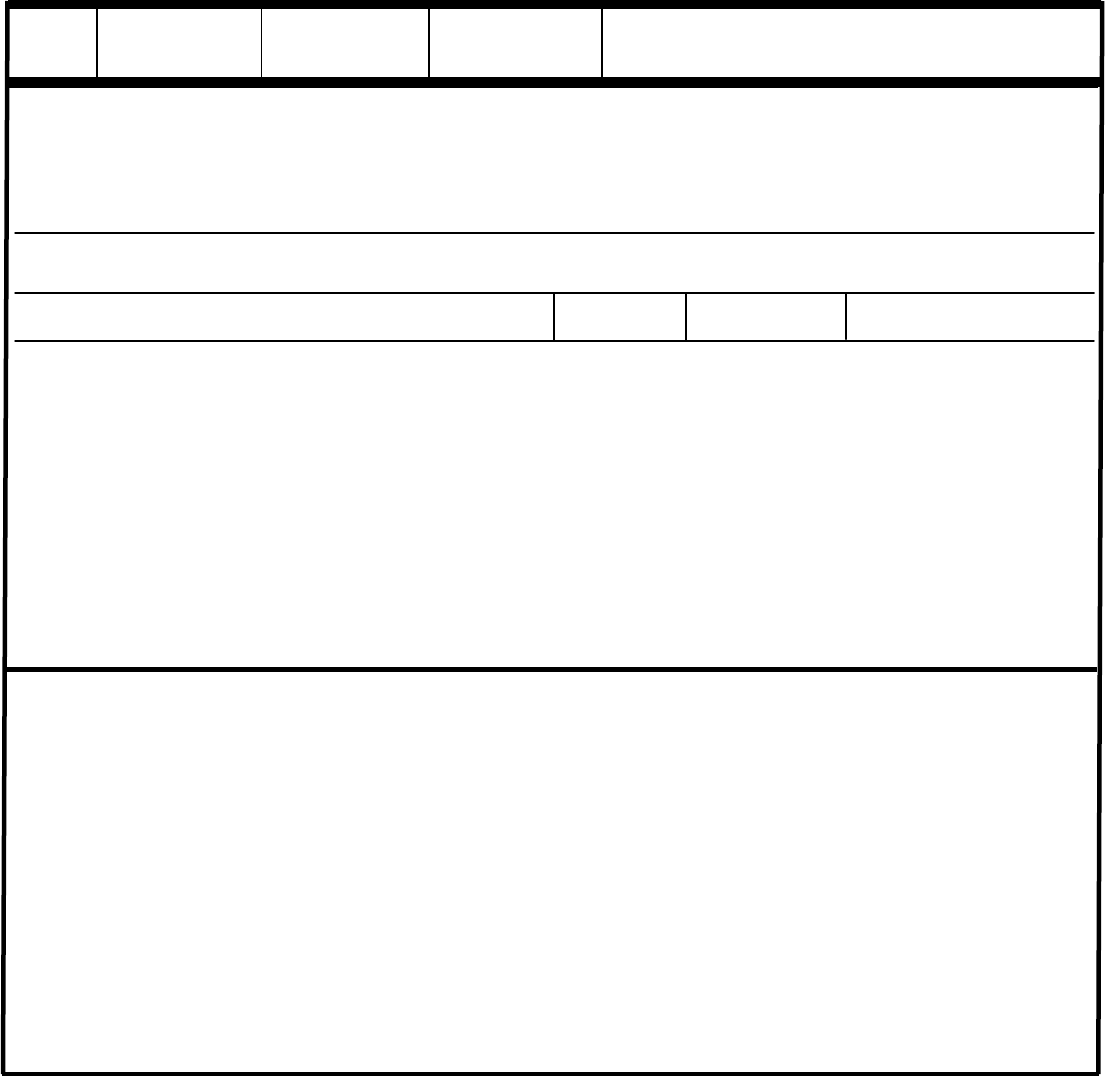 North Carolina Division of Motor Vehicles
Logging Affidavit
N.C.G.S. 20-88.02 Registration of logging vehicles.
Upon receipt of an application on a form prescribed by it, the Division shall register trucks and tractor trucks
used
exclusively
in
connection
with
logging
operations,
as
provided
in
section
4483(e)
of
the
Internal
Revenue Code and 26 C.F.R. § 41.4483-6 for the collection of the federal heavy vehicle use tax. For the
purposes of this section, "logging" shall mean the harvesting of timber and transportation from a forested
site to places of sale.
Fees for the registration of vehicles under this section shall be the same as those ordinarily charged for
the type of vehicle being registered.
This is to certify that the vehicle listed above is used exclusively in the transportation of harvesting forest
products as defined under N.C.G.S. 20-88.02 for registration of logging vehicles.
I declare the information contained herein is true and understand that confirmation of this statement
may be provided to the U.S. Internal Revenue Service.
___________________
________________________________________
Date of Certification

Signature of Taxpayer
________________________________________________________________________________________________________________________
_
Full Legal Name of Taxpayer (First, Middle, Last, Suffix) or Company
________________________________________________________________________________________________________________________
_
Full Legal Name of Taxpayer (First, Middle, Last, Suffix) or Company
City
State
Zip Code Tax County
YEAR
MAKE BODY STYLE SERIES MODEL
VE
HICLE IDENTIFICATION NUMBER
Residence Address (Individual) Business Address (Firm)