Fillable Printable New York Primary Tenant's Statement Regarding Occupancy of Secondary Tenant
Fillable Printable New York Primary Tenant's Statement Regarding Occupancy of Secondary Tenant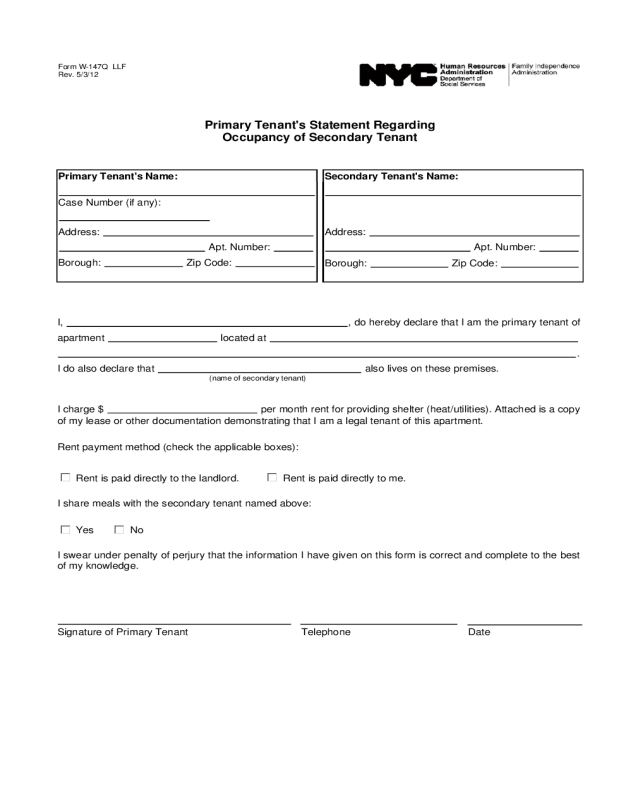 New York Primary Tenant's Statement Regarding Occupancy of Secondary Tenant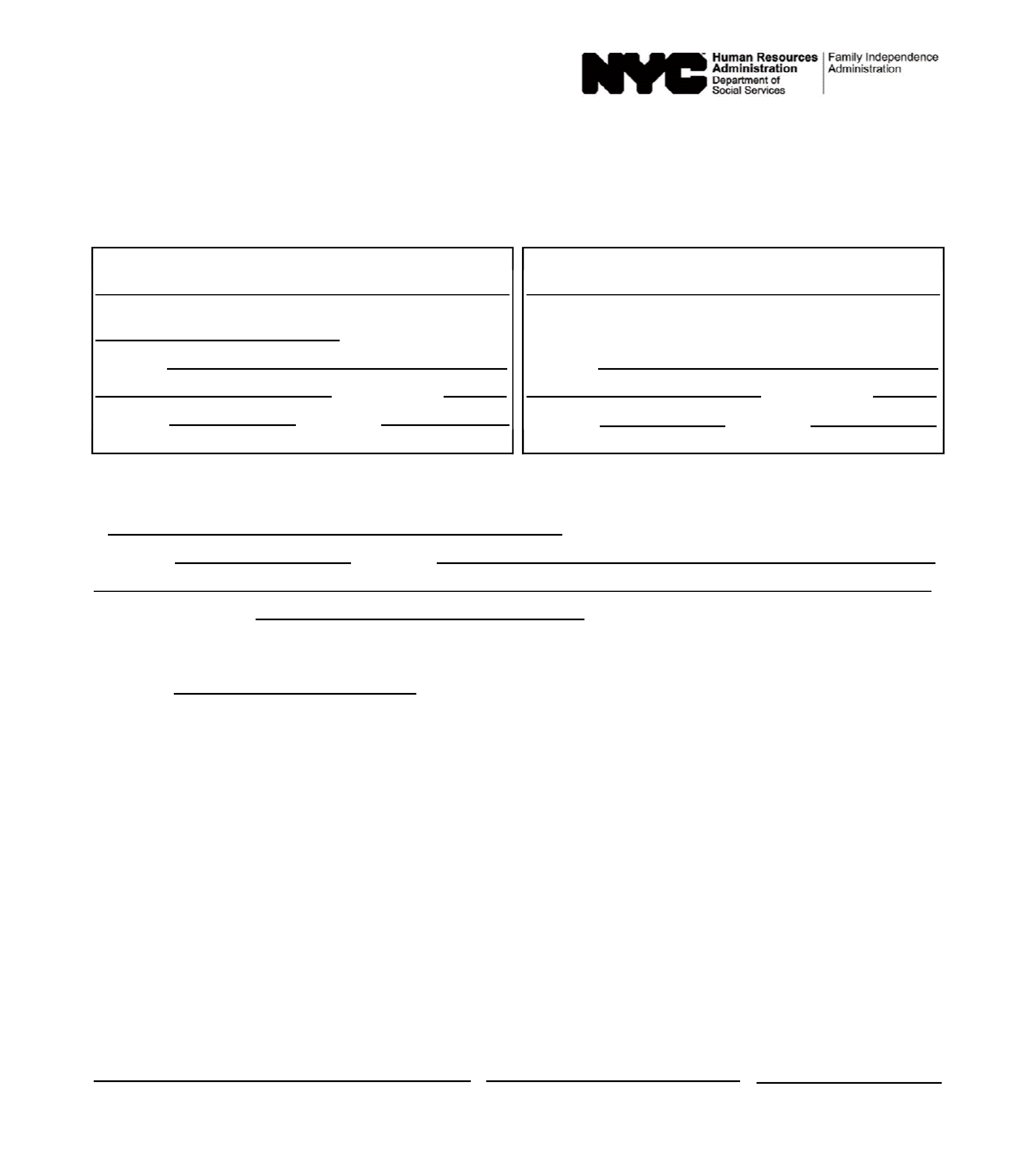 Form W-147Q LLF
Rev. 5/3/12
Primary Tenant's Statement Regarding
Occupancy of S
econdary Tenant
Primary Tena nt's Name:
Case Number (if any):
Address:
I, , do hereby declare tha t I am the primary tenant of
apartment located at
.
I do also declare that al
so lives on these premises.
(name of secondary tenant)
I charge $ per month rent for providing shelte
r (heat/utilities). Attached is a copy
of my lease or other documentatio n demonstrating
that I am a legal tenant of this apartmen t.
Rent payment method (check the applicable boxes):
Rent is paid direct
ly to the landlord.
Rent is paid directly to me.
I share meals with the se condary tenant named above:
Yes No
I swear under penalty of perjury that the information I have
given on this form is correct and complete to the best
of my knowledge.
Signature of Primary Tenant
Telephone