Fillable Printable Office assistant cover Letter example
Fillable Printable Office assistant cover Letter example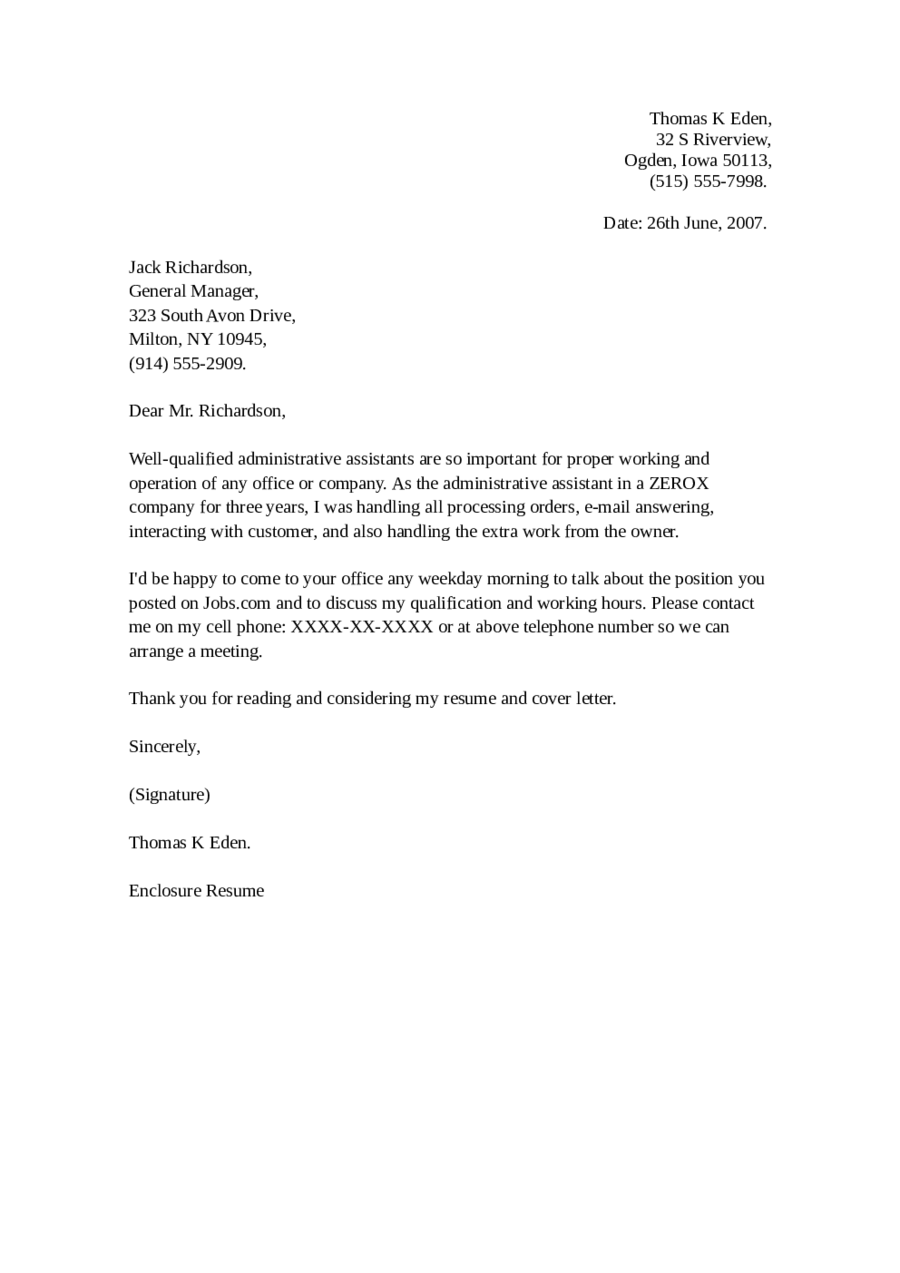 Office assistant cover Letter example
Thomas K Eden,
32 S Riverview,
Ogden, Iowa 50113,
(515) 555-7998.
Date: 26th June, 2007.
Jack Richardson,
General Manager,
323 South Avon Drive,
Milton, NY 10945,
(914) 555-2909.
Dear Mr. Richardson,
Well-qualified administrative assistants are so important for proper working and
operation of any office or company. As the administrative assistant in a ZEROX
company for three years, I was handling all processing orders, e-mail answering,
interacting with customer, and also handling the extra work from the owner.
I'd be happy to come to your office any weekday morning to talk about the position you
posted on Jobs.com and to discuss my qualification and working hours. Please contact
me on my cell phone: XXXX-XX-XXXX or at above telephone number so we can
arrange a meeting.
Thank you for reading and considering my resume and cover letter.
Sincerely,
(Signature)
Thomas K Eden.
Enclosure Resume