Fillable Printable Peer Feedback Form Sample
Fillable Printable Peer Feedback Form Sample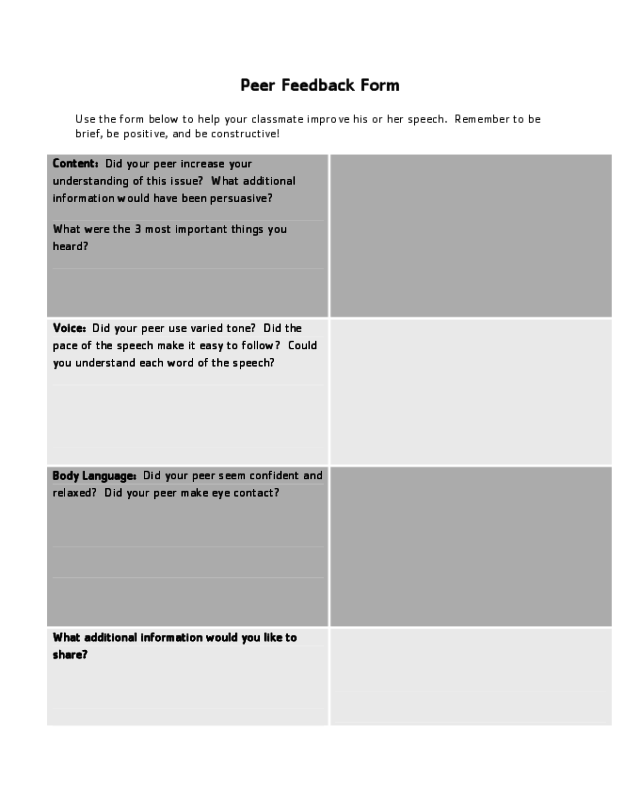 Peer Feedback Form Sample

Peer Feedback Form
Use the form below to help your classmate im
prove his or her speech. Remember to be
brief, be positive, and be constructive!
Content:
Did your peer increase your
understanding of this issue? What additional
information would have been persuasive?
What were the 3 most important things you
Voice:
Did your peer use varied tone? Did the
pace of the speech make it easy to follow? Could
you understand each word of the speech?
Body Language:
Did your peer seem confident and
relaxed? Did your peer make eye contact?
What additional information would you like to
share?