Fillable Printable Permit Refund Request (F621-105-000)
Fillable Printable Permit Refund Request (F621-105-000)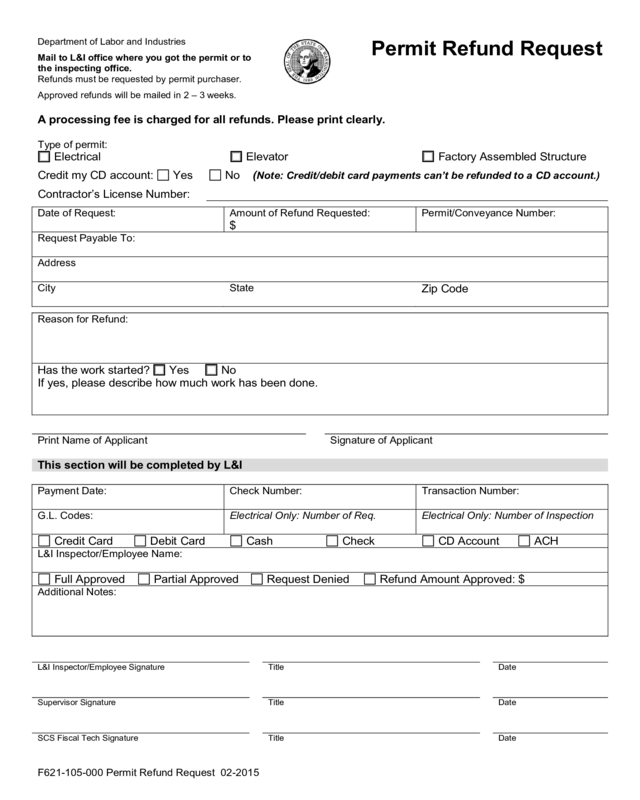 Permit Refund Request (F621-105-000)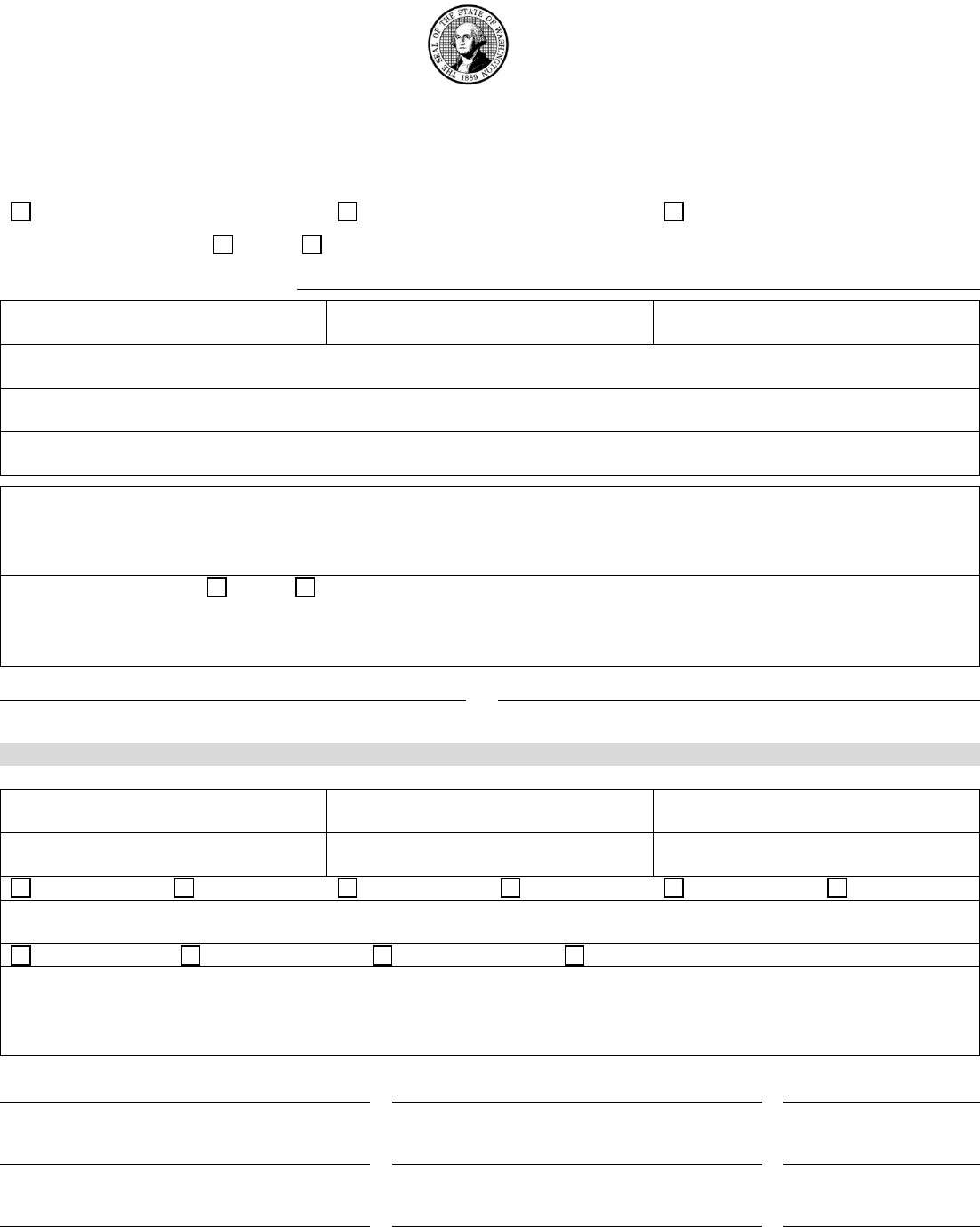 Department of Labor and Industries
Mail to L&I office where you got the permit or to
Refunds must be requested by permit purchaser.
Approved refunds will be mailed in 2
–
3 weeks.
A processing fee is charged for all refunds. Please print clearly.
Factory Assembled Structure
Credit my CD account:
Yes
No
(Note: Credit/debit card payments can't be refunded to a CD account.)
Contractor's License Number:
Amount of Refund
Requested:
$
Permit/Conveyance Number:
Has the work started?
Yes
No
If yes, please describe how much work has been done.
This section will be completed by L&I
Electrical Only: Number of Req.
Electrical Only: Number of Inspection
L&I Inspector/Employee Name:
Refund Amount Approved: $
L&I Inspector/Employee Signature
SCS Fiscal Tech Signature
F621
-
105
-
000 Permit Refund Request 02

-
2015