Fillable Printable Presentation offer Letter Sample
Fillable Printable Presentation offer Letter Sample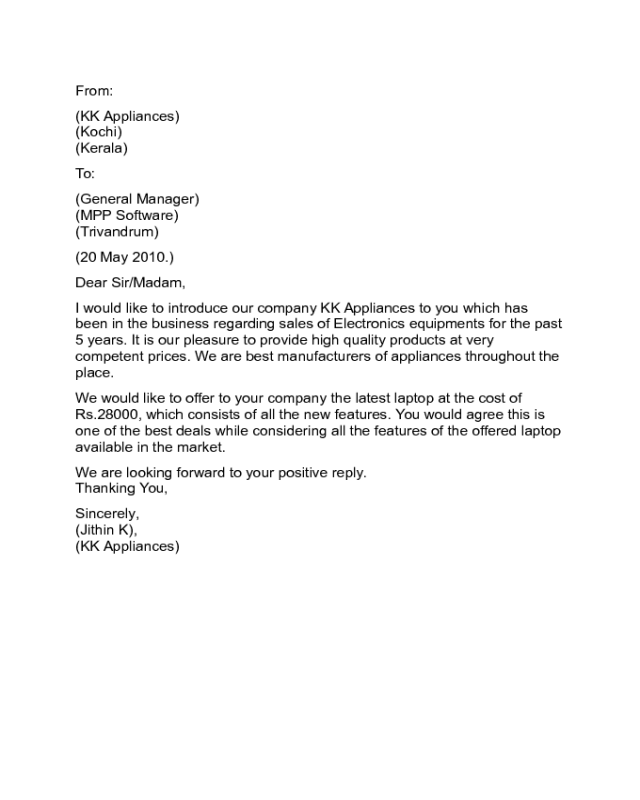 Presentation offer Letter Sample
From:
(KK Appliances)
(Kochi)
(Kerala)
To:
(General Manager)
(MPP Software)
(Trivandrum)
(20 May 2010.)
Dear Sir/Madam,
I would like to introduce our company KK Appliances to you which has
been in the business regarding sales of Electronics equipments for the past
5 years. It is our pleasure to provide high quality products at very
competent prices. We are best manufacturers of appliances throughout the
place.
We would like to offer to your company the latest laptop at the cost of
Rs.28000, which consists of all the new features. You would agree this is
one of the best deals while considering all the features of the offered laptop
available in the market.
We are looking forward to your positive reply.
Thanking You,
Sincerely,
(Jithin K),
(KK Appliances)