Fillable Printable Sales Letter - Sales Letter Sample
Fillable Printable Sales Letter - Sales Letter Sample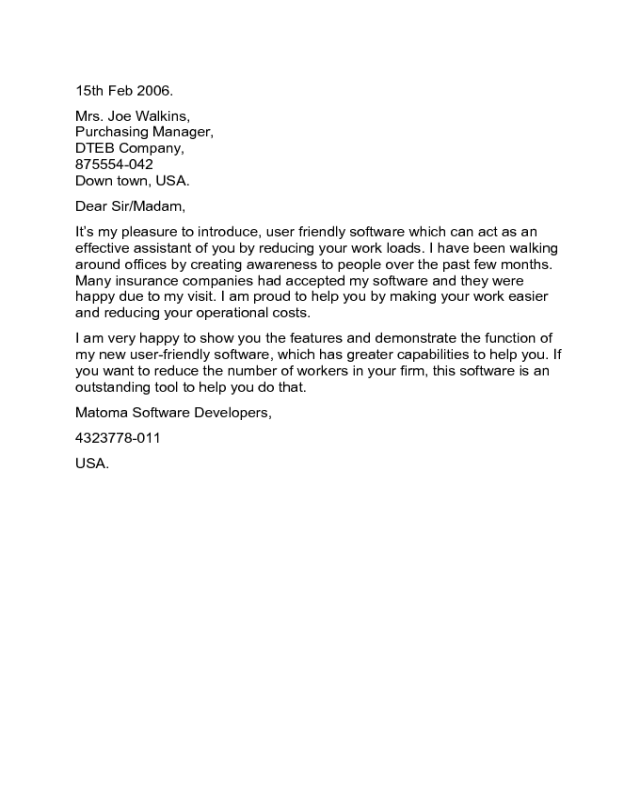 Sales Letter - Sales Letter Sample
15th Feb 2006.
Mrs. Joe Walkins,
Purchasing Manager,
DTEB Company,
875554-042
Down town, USA.
Dear Sir/Madam,
It's my pleasure to introduce, user friendly software which can act as an
effective assistant of you by reducing your work loads. I have been walking
around offices by creating awareness to people over the past few months.
Many insurance companies had accepted my software and they were
happy due to my visit. I am proud to help you by making your work easier
and reducing your operational costs.
I am very happy to show you the features and demonstrate the function of
my new user-friendly software, which has greater capabilities to help you. If
you want to reduce the number of workers in your firm, this software is an
outstanding tool to help you do that.
Matoma Software Developers,
4323778-011
USA.