Fillable Printable Prize Donation Letter Sample
Fillable Printable Prize Donation Letter Sample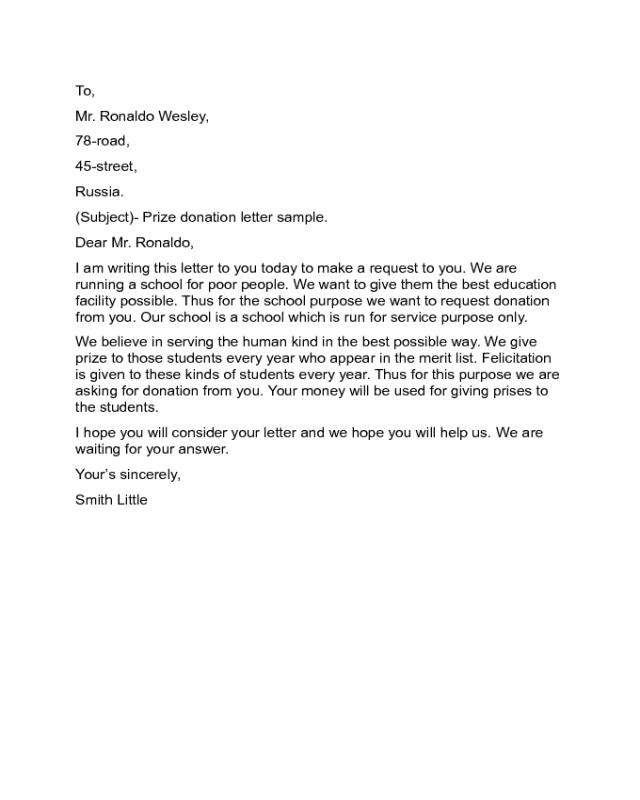 Prize Donation Letter Sample
To,
Mr. Ronaldo Wesley,
78-road,
45-street,
Russia.
(Subject)- Prize donation letter sample.
Dear Mr. Ronaldo,
I am writing this letter to you today to make a request to you. We are
running a school for poor people. We want to give them the best education
facility possible. Thus for the school purpose we want to request donation
from you. Our school is a school which is run for service purpose only.
We believe in serving the human kind in the best possible way. We give
prize to those students every year who appear in the merit list. Felicitation
is given to these kinds of students every year. Thus for this purpose we are
asking for donation from you. Your money will be used for giving prises to
the students.
I hope you will consider your letter and we hope you will help us. We are
waiting for your answer.
Your's sincerely,
Smith Little