Fillable Printable Create A Proforma Invoice
Fillable Printable Create A Proforma Invoice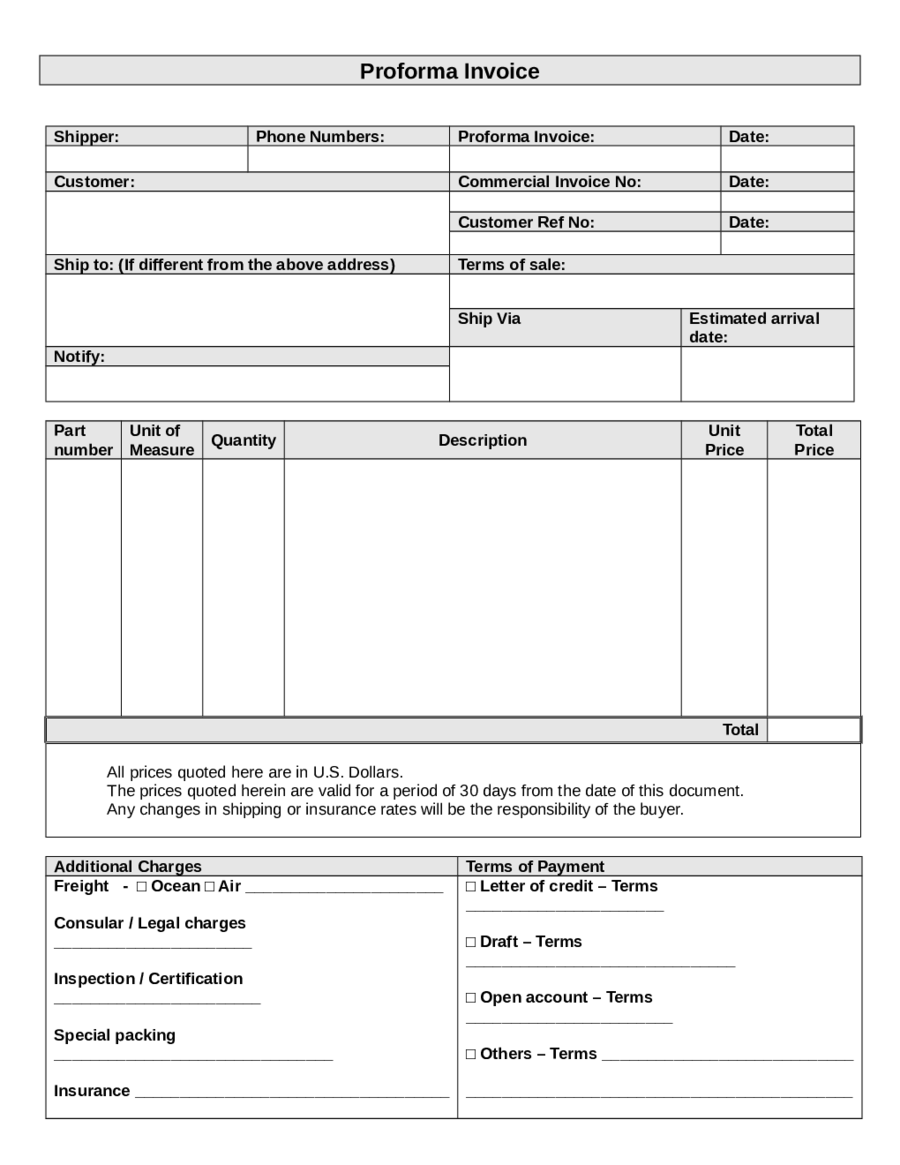 Create A Proforma Invoice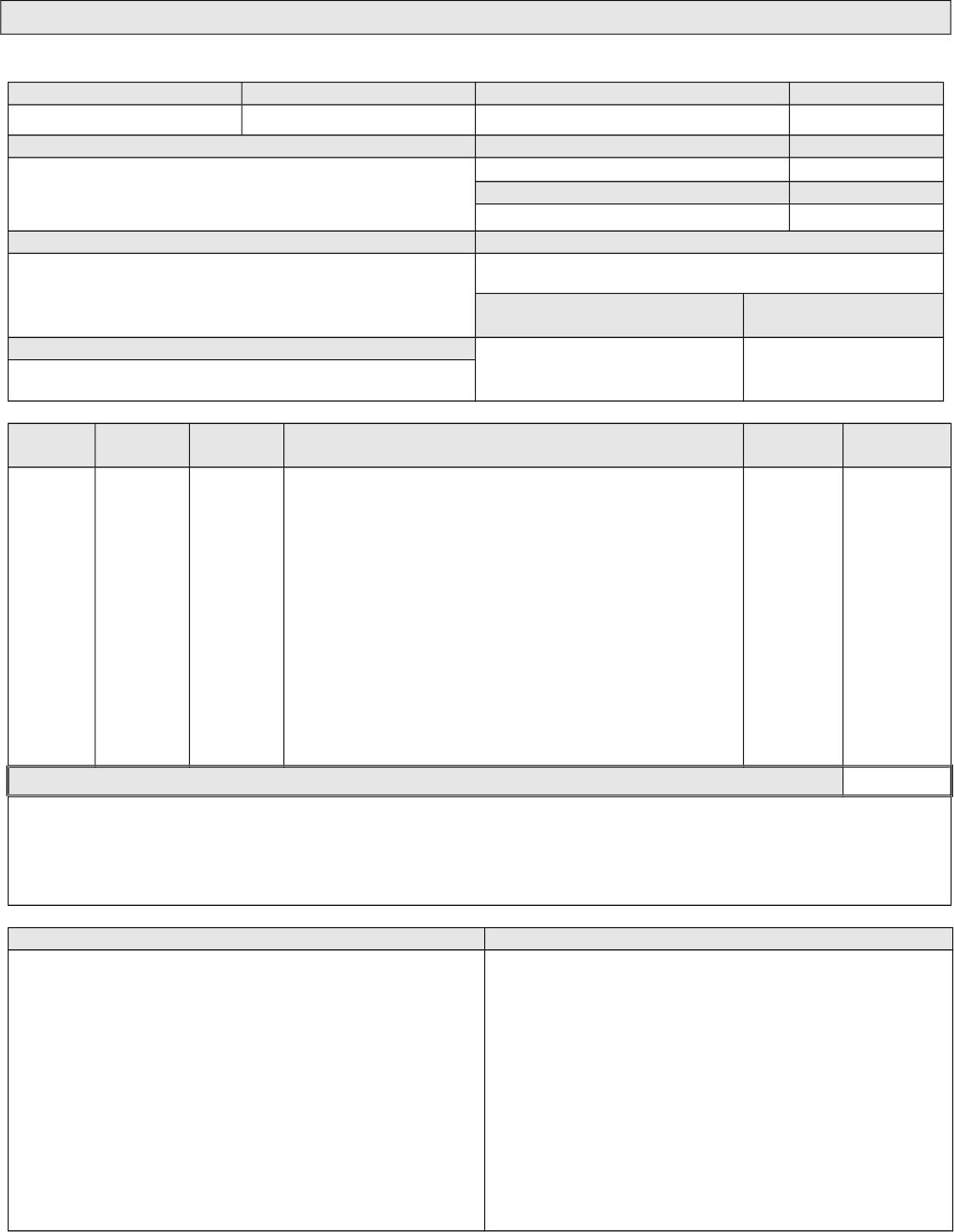 Proforma Invoice
Shipper:Phone Numbers:Proforma Invoice:Date:
Customer:Commercial Invoice No:Date:
Customer Ref No:Date:
Ship to: (If different from the above address)Terms of sale:
Ship ViaEstimated arrival
date:
Notify:
Part
number
Unit of
Measure
QuantityDescription
Unit
Price
Total
Price
Total

All prices quoted here are in U.S. Dollars.

The prices quoted herein are valid for a period of 30 days from the date of this document.

Any changes in shipping or insurance rates will be the responsibility of the buyer.
Additional ChargesTerms of Payment
Freight - □ Ocean □ Air ______________________
Consular / Legal charges
______________________
Inspection / Certification
_______________________
Special packing
_______________________________
Insurance ___________________________________
□ Letter of credit – Terms
______________________
□ Draft – Terms
______________________________
□ Open account – Terms
_______________________
□ Others – Terms ____________________________
___________________________________________

Other charges
________________________________
____________________________________________
Currency of Payment
__________________________