Fillable Printable Proof of Employment Letter Sample From Employer
Fillable Printable Proof of Employment Letter Sample From Employer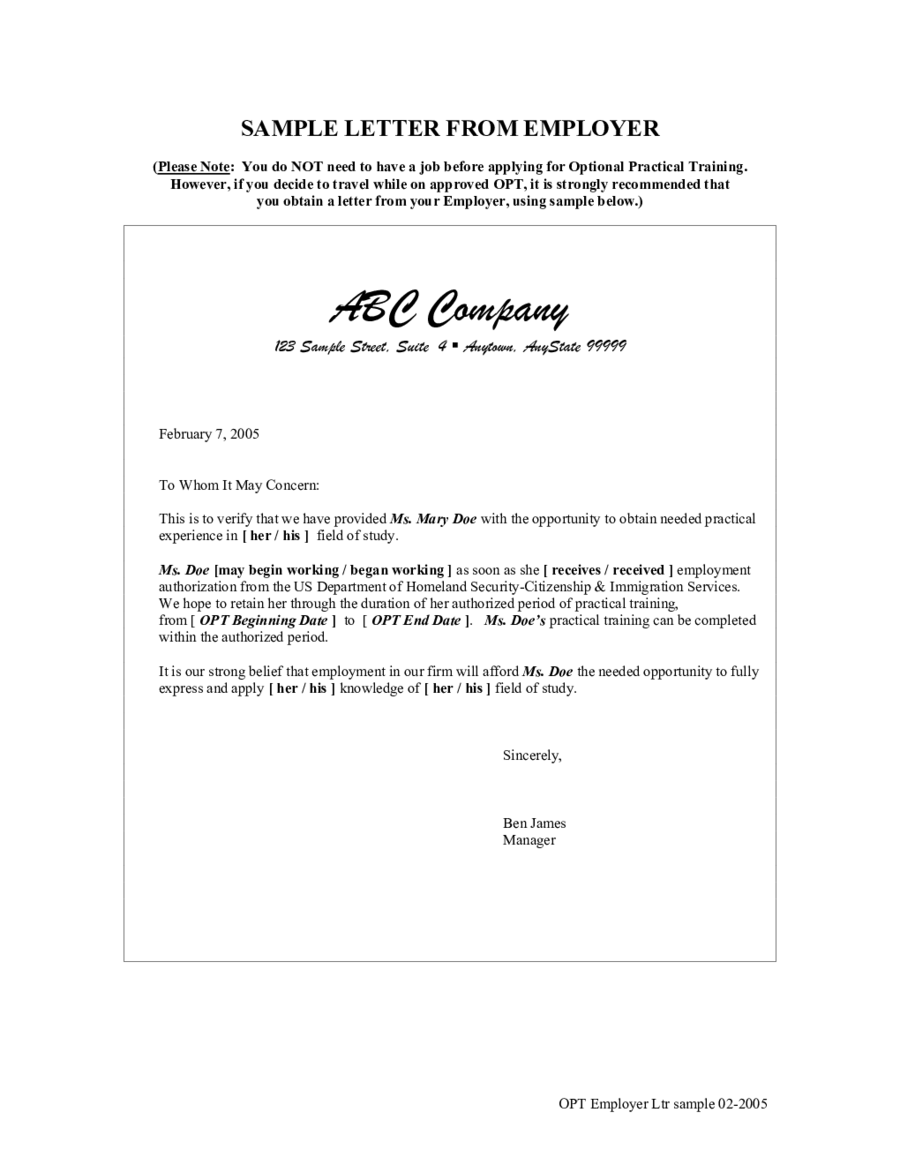 Proof of Employment Letter Sample From Employer

SAMPLE LETTER FROM EMPLOYER
(Please Note
: You do NOT need to have a job before applying for Optional Practical Training.
However, if you decide to travel while on a
pproved OPT, it is st

rongly recommended that
you obtain a letter from your Employer, using sample below.)
123 Sample Street, Suite 4

Anytown, AnyState 99999
February 7, 2005
To Whom It May Concern:
This is to verify that we have provided
Ms. Mary Doe
with the opportunity to obtain needed practical
experience in
[ her / his ]

field of study.
Ms. Doe
[may begin working / began working ] as soon as she [ receives / received ]

employment
authorization from the US Department of Homeland Security-Citizenship & Immigration Services.
We hope to retain her through the duration of her authorized period of practical training,
from [
OPT Beginning Date ]

to [

OPT End Date ].

Ms. Doe's

practical training can be completed
within the authorized period.
It is our strong belief that employment in our firm will afford
Ms. Doe

the needed opportunity to fully
express and apply
[ her / his ]

knowledge of

[ her / his ]

field of study.
Sincerely,
BenJames
Manager
OPT Employer Ltr sample 02-2005