Fillable Printable Proof Of Employment Letter Sample
Fillable Printable Proof Of Employment Letter Sample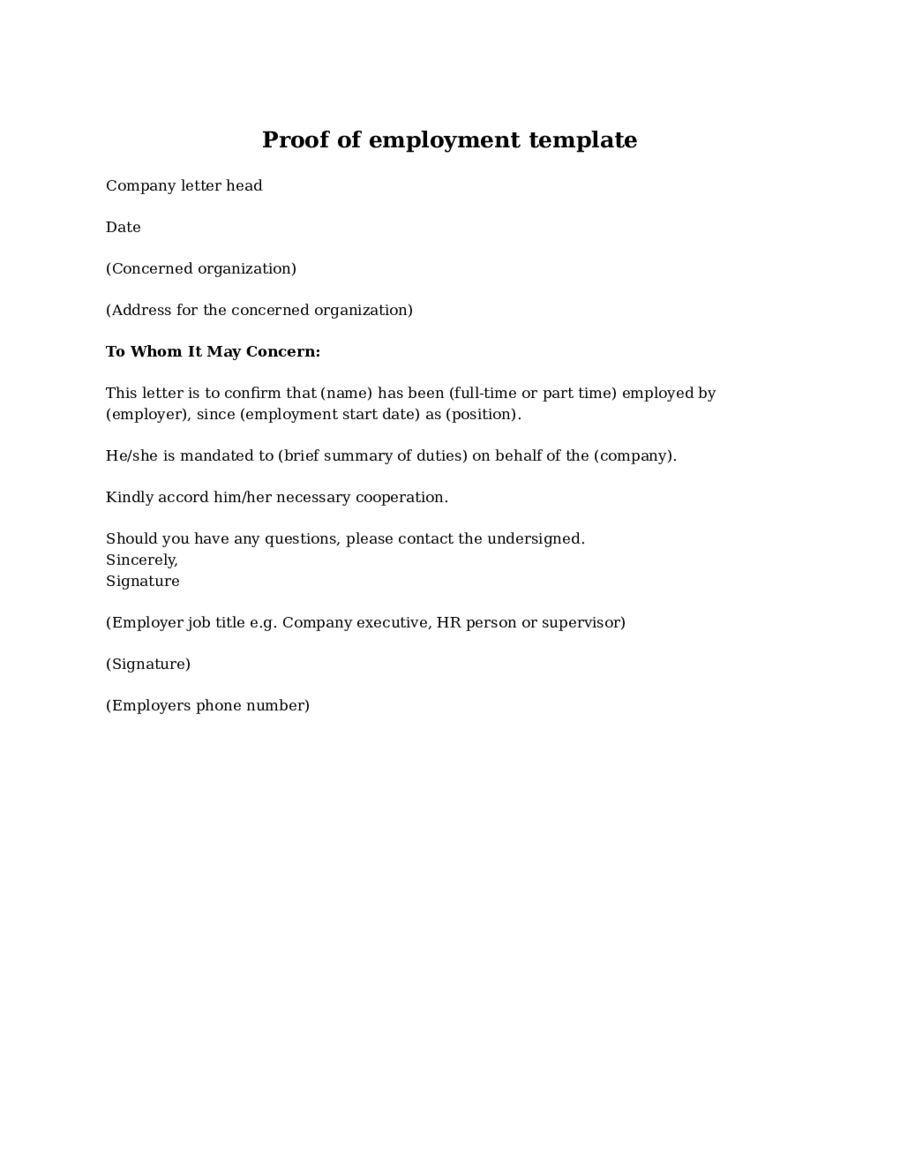 Proof Of Employment Letter Sample
Proof of employment template
Company letter head
Date
(Concerned organization)
(Address for the concerned organization)
To Whom It May Concern:
This letter is to conrm that (name) has been (full-time or part time) employed by
(employer), since (employment start date) as (position).
He/she is mandated to (brief summary of duties) on behalf of the (company).
Kindly accord him/her necessary cooperation.
Should you have any questions, please contact the undersigned.
Sincerely,
Signature
(Employer job title e.g. Company executive, HR person or supervisor)
(Signature)
(Employers phone number)