Fillable Printable Sample Altcs Authorization Letter
Fillable Printable Sample Altcs Authorization Letter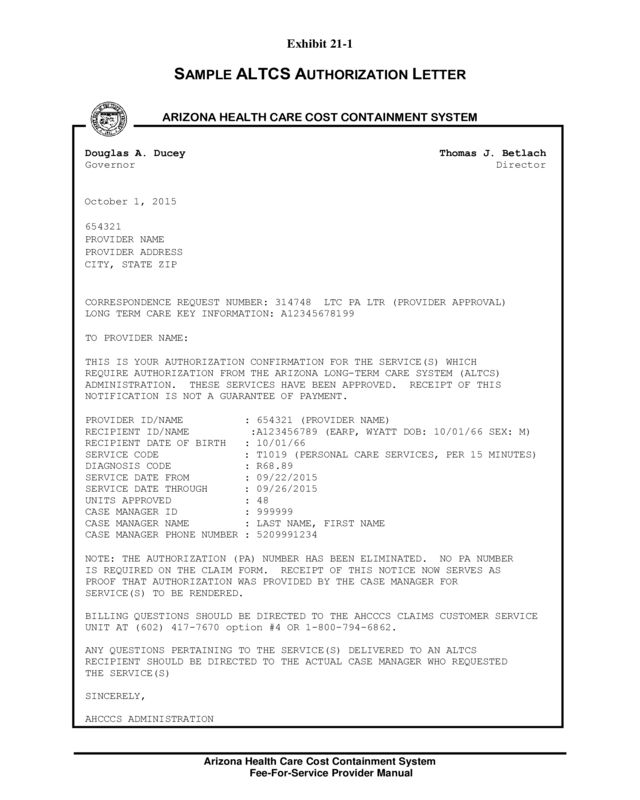 Sample Altcs Authorization Letter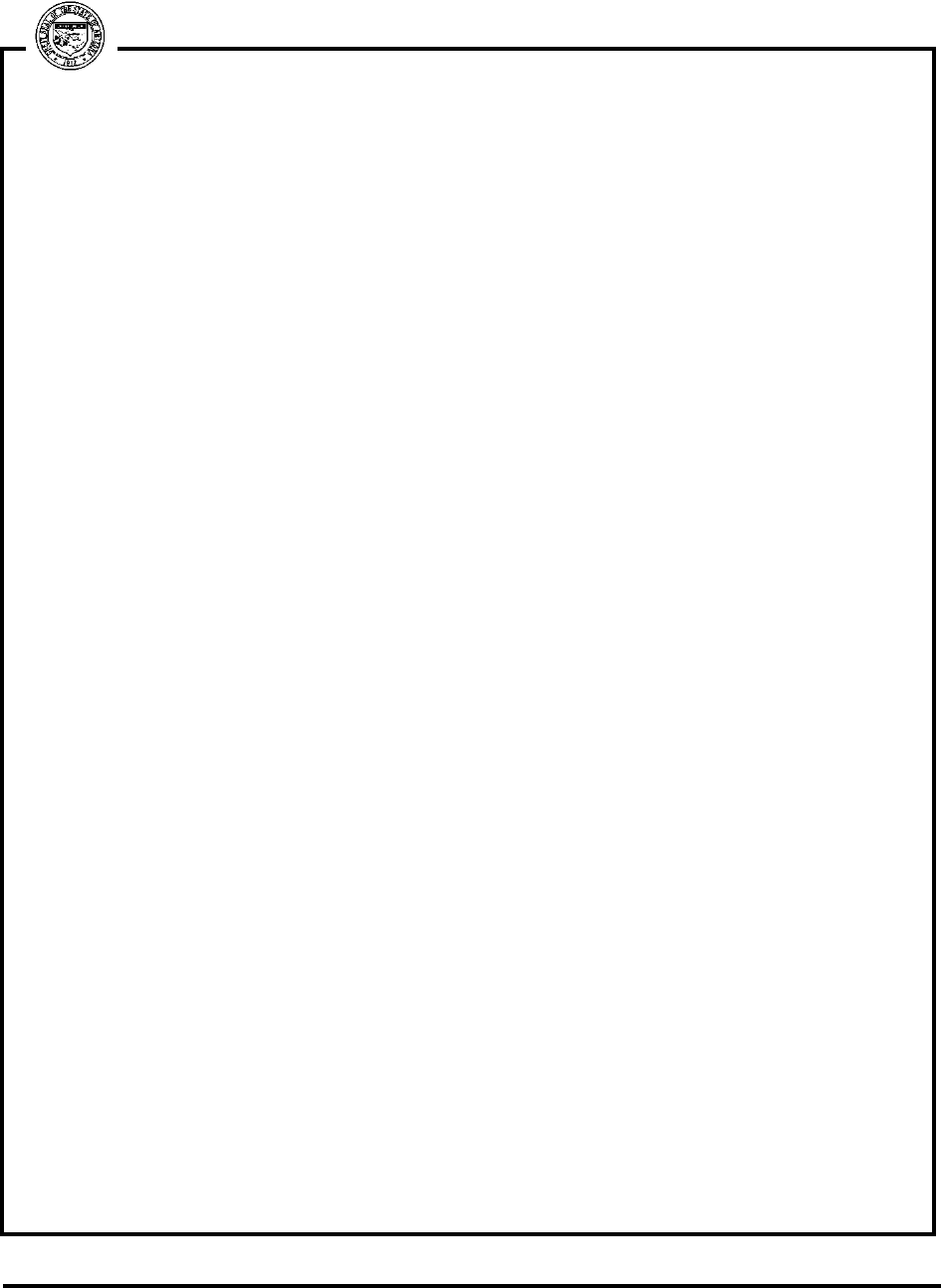 Arizona Health Care Cost Containment System
Fee-For-Service Provider Manual
Exhibit 21-1
S
AMPLE ALTCS

AUTHORIZATION

L

ETTER
ARIZONA HEALTH CARE COST CONTAINMENT SYSTEM
Douglas A. Ducey
Thomas
J.
Betlach
October 1, 2015
PROVIDER NAME
PROVIDER ADDRESS
CITY, STATE ZIP
CORRESPONDENCE REQUEST NUMBER: 314748 LTC PA LTR (PROVIDER APPROVAL)
LONG TERM CARE KEY INFORMATION: A12345678199
TO PROVIDER NAME:
THIS IS YOUR AUTHORIZATION CONFIRMATION FOR THE SERVICE(S) WHICH
REQUIRE AUTHORIZATION FROM THE ARIZONA LONG-TERM CARE SYSTEM (ALTCS)
ADMINISTRATION. THESE SERVICES HAVE BEEN APPROVED. RECEIPT OF THIS
NOTIFICATION IS NOT A GUARANTEE OF PAYMENT.
PROVIDER ID/NAME : 654321 (PROVIDER NAME)
RECIPIENT ID/NAME :A123456789 (EARP, WYATT DOB: 10/01/66 SEX: M)
RECIPIENT DATE OF BIRTH : 10/01/66
SERVICE CODE : T1019 (PERSONAL CARE SERVICES, PER 15 MINUTES)
SERVICE DATE FROM : 09/22/2015
SERVICE DATE THROUGH : 09/26/2015
CASE
MANAGER NAME : LAST NAME, FIRST NAME
CASE
MANAGER PHONE NUMBER : 5209991234
NOTE: THE
AUTHORIZATION (PA) NUMBER HAS BEEN ELIMINATED. NO PA NUMBER
IS
REQUIRED ON THE CLAIM FORM. RECEIPT OF THIS NOTICE NOW SERVES AS
PROOF THAT AUTHORIZATION WAS PROVIDED BY THE CASE MANAGER FOR
SERVICE(S) TO BE RENDERED.
BILLING QUESTIONS SHOULD BE DIRECTED TO THE AHCCCS CLAIMS CUSTOMER SERVICE
UNIT AT (602)
417-7670 option #4 OR 1-800-

794

-6862.
ANY
QUESTIONS PERTAINING TO THE SERVICE(S) DELIVERED TO AN ALTCS
RECIPIENT SHOULD BE DIRECTED TO THE ACTUAL CASE MANAGER WHO REQUESTED
SINCERELY,