Fillable Printable Semi Block Style Business Letter Format
Fillable Printable Semi Block Style Business Letter Format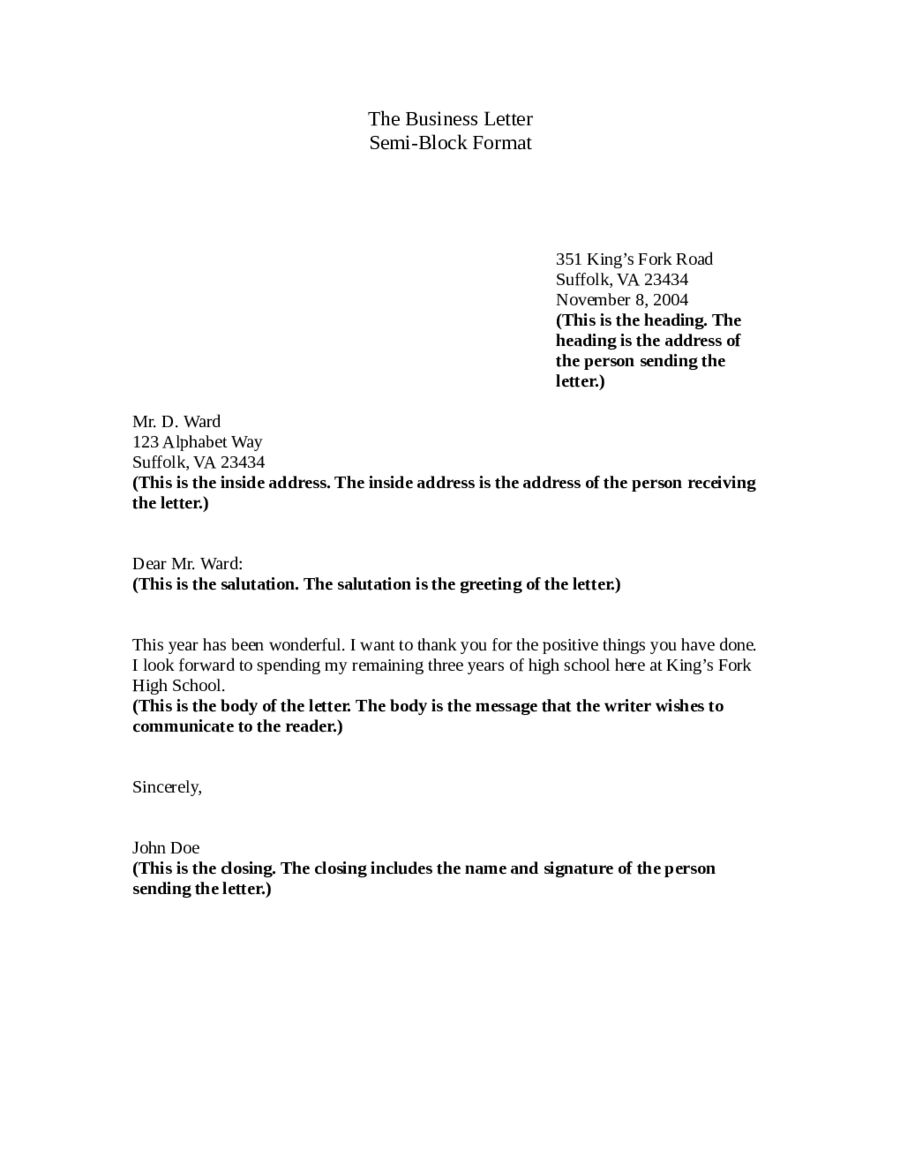 Semi Block Style Business Letter Format
The Business Letter
Semi-Block Format
351 King's Fork Road
Suffolk, VA 23434
November 8, 2004
(This is the heading. The
heading is the address of
the person sending the
letter.)
Mr. D. Ward
123 Alphabet Way
Suffolk, VA 23434
(This is the inside address. The inside address is the address of the person receiving
the letter.)
Dear Mr. Ward:
(This is the salutation. The salutation is the greeting of the letter.)
This year has been wonderful. I want to thank you for the positive things you have done.
I look forward to spending my remaining three years of high school here at King's Fork
High School.
(This is the body of the letter. The body is the message that the writer wishes to
communicate to the reader.)
Sincerely,
John Doe
(This is the closing. The closing includes the name and signature of the person
sending the letter.)