Fillable Printable Victimof Identity Theft
Fillable Printable Victimof Identity Theft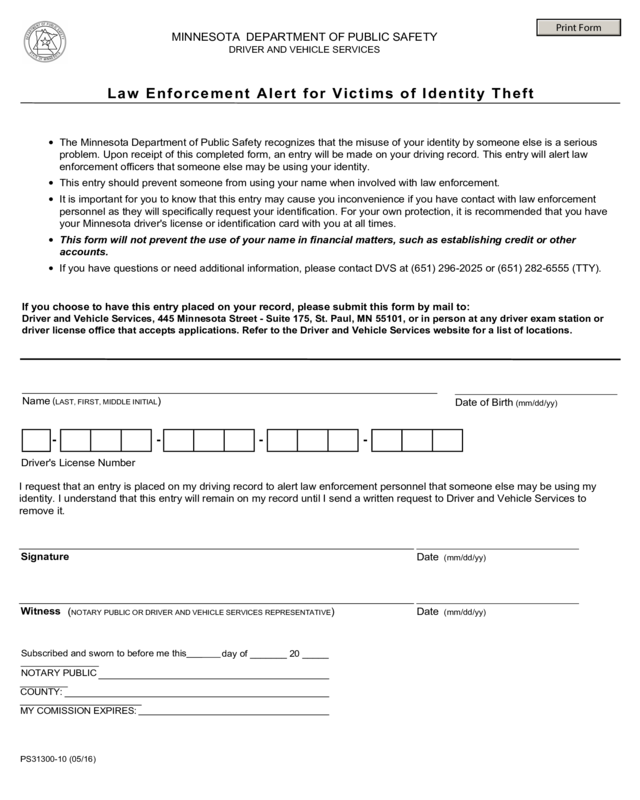 Victimof Identity Theft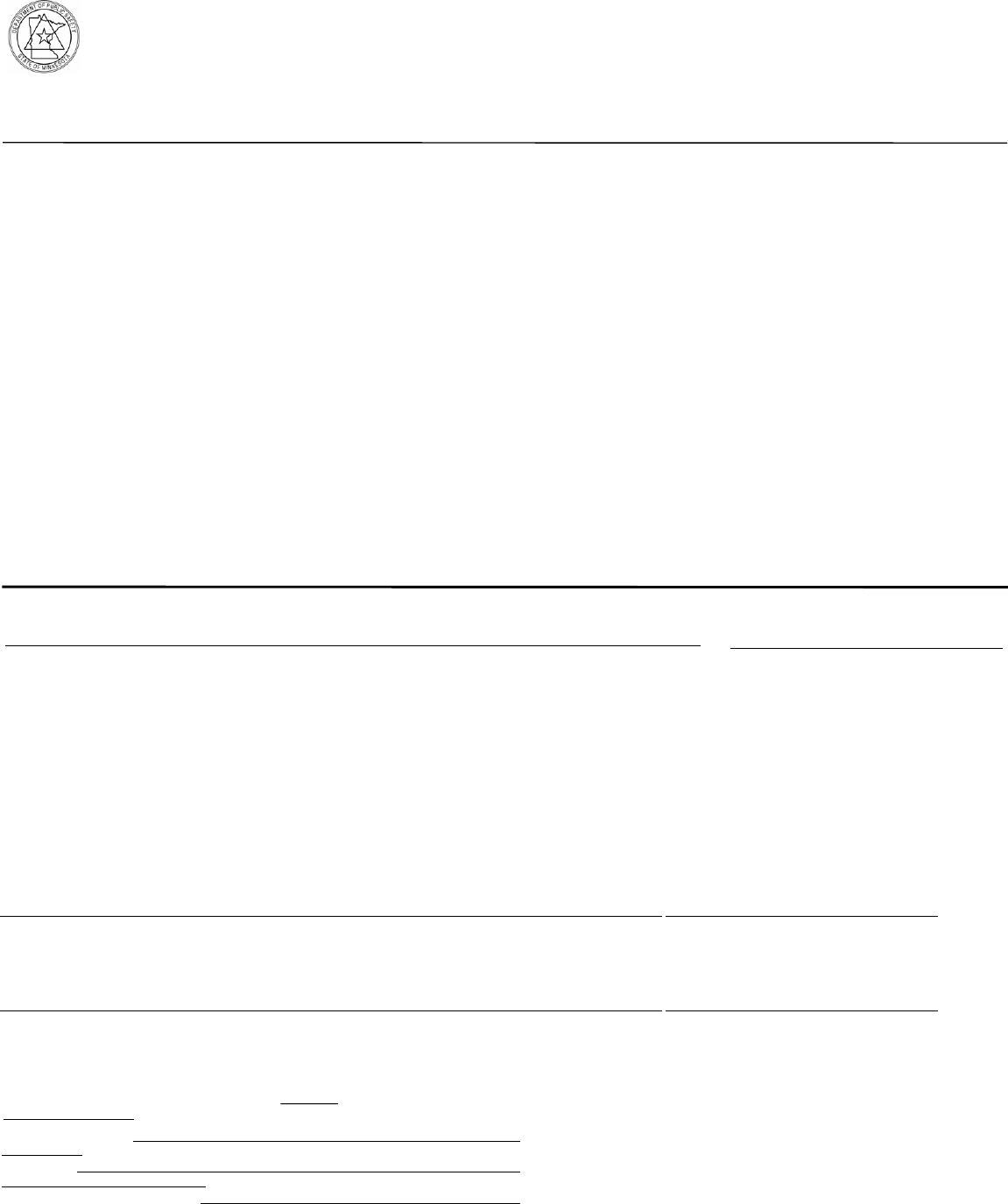 MINNESOTA DEPARTMENT OF PUBLIC SAFETY
DRIVER AND VEHICLE SERVICES
Law Enforcement Alert for Victims of Identity Theft
Name
(
LAST, FIRST, MIDDLE INITIAL
)
Signature
PS31300-10 (05/16)
Witness
(
NOTARY PUBLIC OR DRIVER AND VEHICLE SERVICES REPRESENTATIVE
)
I request that an entry is placed on my driving record to alert law enforcement personnel that someone else may be using my
identity. I understand that this entry will remain on my record until I send a written request to Driver and Vehicle Services to
remove it.
Subscribed and sworn to before me this
day of _______ 20 _____
NOTARY PUBLIC
COUNTY:
MY COMISSION EXPIRES:
Driver's License Number
•
The Minnesota Department of Public Safety recognizes that the misuse of your identity by someone else is a serious
problem. Upon receipt of this completed form, an entry will be made on your driving record. This entry will alert law
enforcement officers that someone else may be using your identity.
•
This entry should prevent someone from using your name when involved with law enforcement.
•
It is important for you to know that this entry may cause you inconvenience if you have contact with law enforcement
personnel as they will specifically request your identification. For your own protection, it is recommended that you have
your Minnesota driver's license or identification card with you at all times.
•
This form will not prevent the use of your name in financial matters, such as establishing credit or other
accounts.
•
If you have questions or need additional information, please contact DVS at (651) 296-2025 or (651) 282-6555 (TTY).
If you choose to have this entry placed on your record, please submit this form by mail to:
Driver and Vehicle Services, 445 Minnesota Street - Suite 175, St. Paul, MN 55101, or in person at any driver exam station or
driver license office that accepts applications. Refer to the Driver and Vehicle Services website for a list of locations.