Fillable Printable Color Wheel Blank
Fillable Printable Color Wheel Blank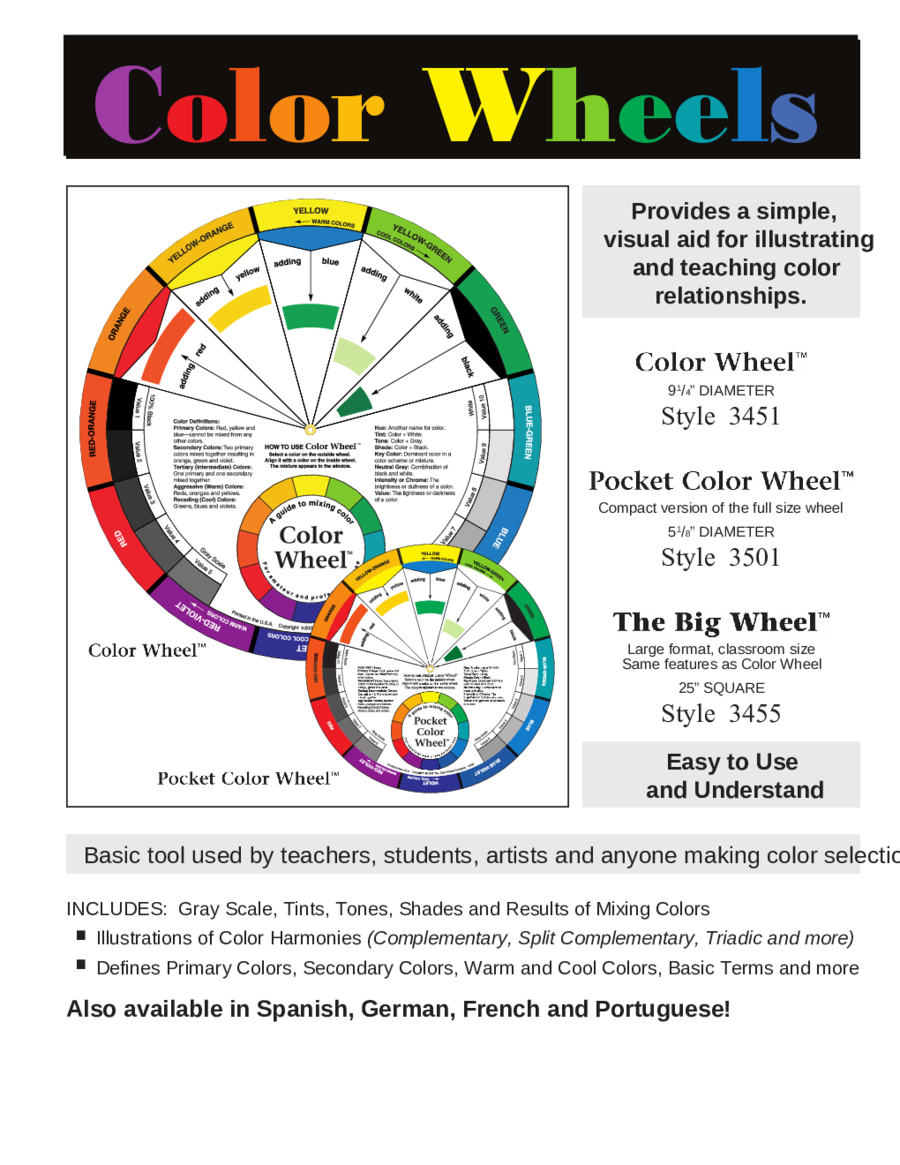 Color Wheel Blank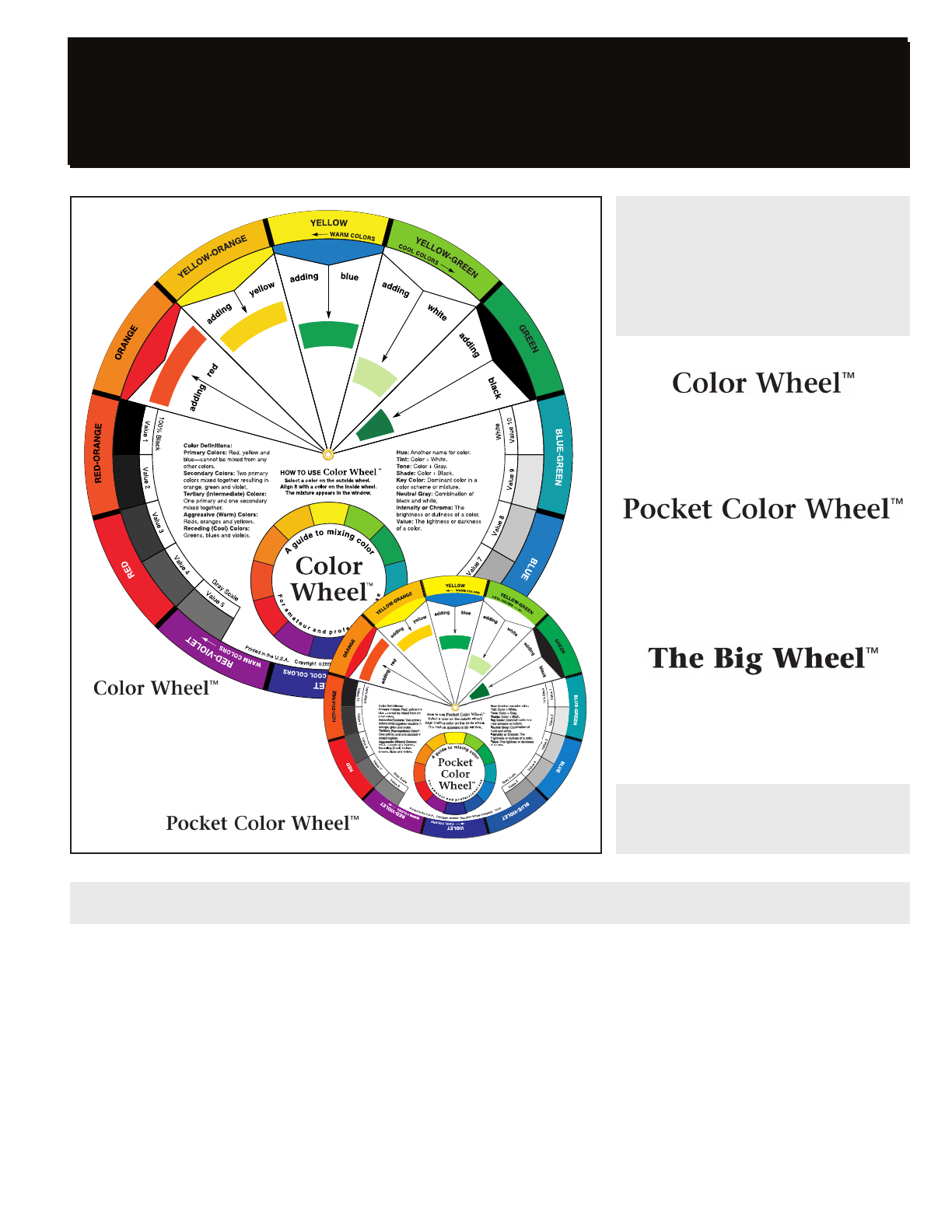 Provides a simple,
visual aid for illustrating
and teaching color
relationships.
Easy to Use
and Understand
Basic tool used by teachers, students, artists and anyone making color selections!
INCLUDES: Gray Scale, Tints, Tones, Shades and Results of Mixing Colors
·
Illustrations of Color Harmonies
(Complementary, Split Complementary, Triadic and more)
·
Defines Primary Colors, Secondary Colors, Warm and Cool Colors, Basic Terms and more
Also available in Spanish, German, French and Portuguese!
9
1
5
1
/
8
" DIAMETER
25" SQUARE
Style 3455
Large format, classroom size
Same features as Color Wheel
Style 3501
Compact version of the full size wheel
Style 3451