Fillable Printable Congratulation on Retirement Sample
Fillable Printable Congratulation on Retirement Sample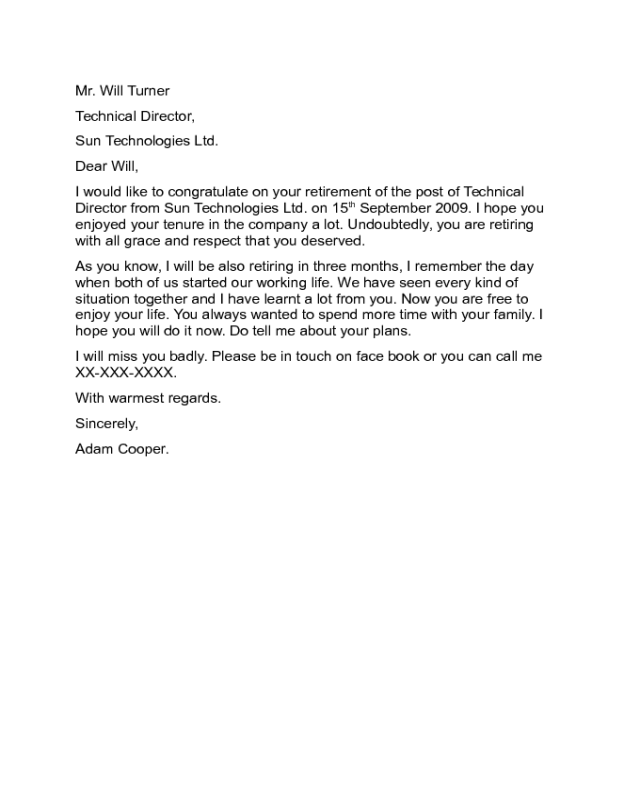 Congratulation on Retirement Sample
Mr. Will Turner
Technical Director,
Sun Technologies Ltd.
Dear Will,
I would like to congratulate on your retirement of the post of Technical
Director from Sun Technologies Ltd. on 15
th
September 2009. I hope you
enjoyed your tenure in the company a lot. Undoubtedly, you are retiring
with all grace and respect that you deserved.
As you know, I will be also retiring in three months, I remember the day
when both of us started our working life. We have seen every kind of
situation together and I have learnt a lot from you. Now you are free to
enjoy your life. You always wanted to spend more time with your family. I
hope you will do it now. Do tell me about your plans.
I will miss you badly. Please be in touch on face book or you can call me
XX-XXX-XXXX.
With warmest regards.
Sincerely,
Adam Cooper.