Fillable Printable Retirement Wishes Letter Sample
Fillable Printable Retirement Wishes Letter Sample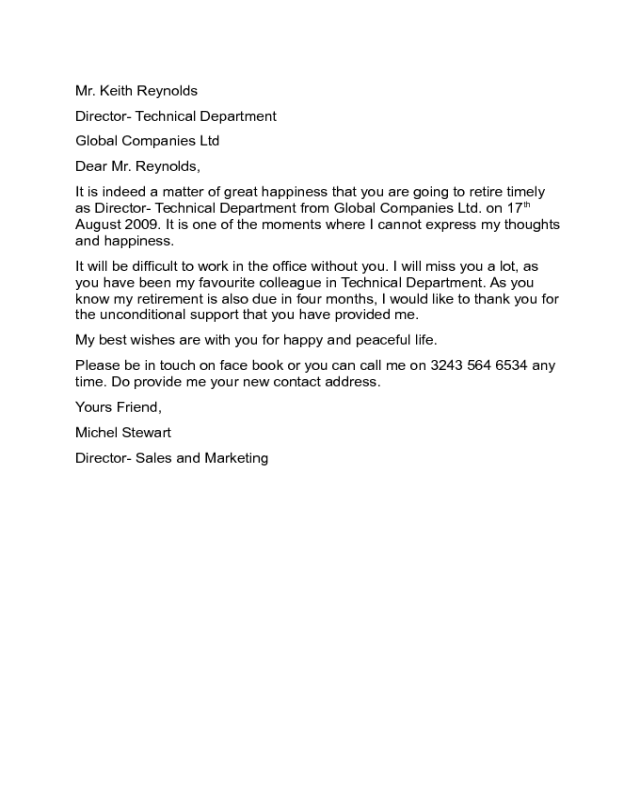 Retirement Wishes Letter Sample
Mr. Keith Reynolds
Director- Technical Department
Global Companies Ltd
Dear Mr. Reynolds,
It is indeed a matter of great happiness that you are going to retire timely
as Director- Technical Department from Global Companies Ltd. on 17
th
August 2009. It is one of the moments where I cannot express my thoughts
and happiness.
It will be difficult to work in the office without you. I will miss you a lot, as
you have been my favourite colleague in Technical Department. As you
know my retirement is also due in four months, I would like to thank you for
the unconditional support that you have provided me.
My best wishes are with you for happy and peaceful life.
Please be in touch on face book or you can call me on 3243 564 6534 any
time. Do provide me your new contact address.
Yours Friend,
Michel Stewart
Director- Sales and Marketing