Fillable Printable Retirement Request Letter Sample
Fillable Printable Retirement Request Letter Sample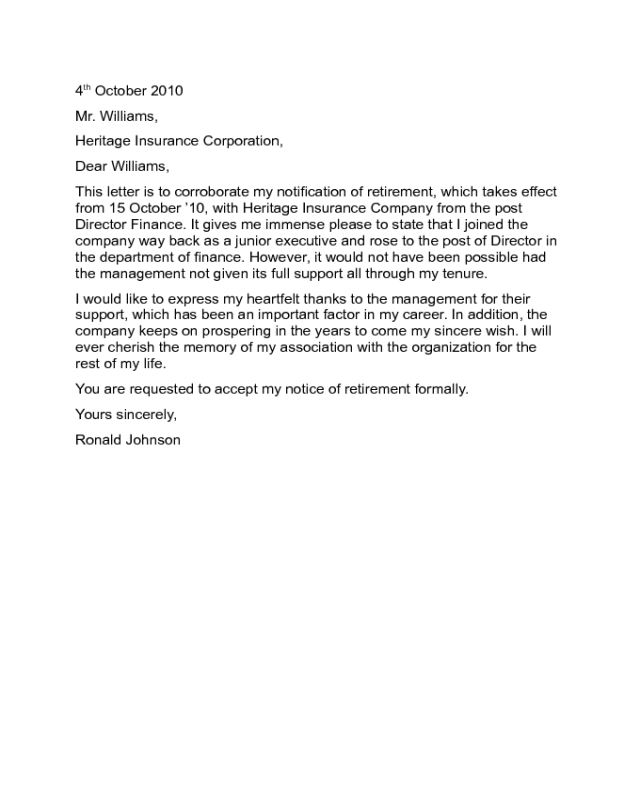 Retirement Request Letter Sample
4
th
October 2010
Mr. Williams,
Heritage Insurance Corporation,
Dear Williams,
This letter is to corroborate my notification of retirement, which takes effect
from 15 October '10, with Heritage Insurance Company from the post
Director Finance. It gives me immense please to state that I joined the
company way back as a junior executive and rose to the post of Director in
the department of finance. However, it would not have been possible had
the management not given its full support all through my tenure.
I would like to express my heartfelt thanks to the management for their
support, which has been an important factor in my career. In addition, the
company keeps on prospering in the years to come my sincere wish. I will
ever cherish the memory of my association with the organization for the
rest of my life.
You are requested to accept my notice of retirement formally.
Yours sincerely,
Ronald Johnson