Fillable Printable Farewell Message for a Colleague blank
Fillable Printable Farewell Message for a Colleague blank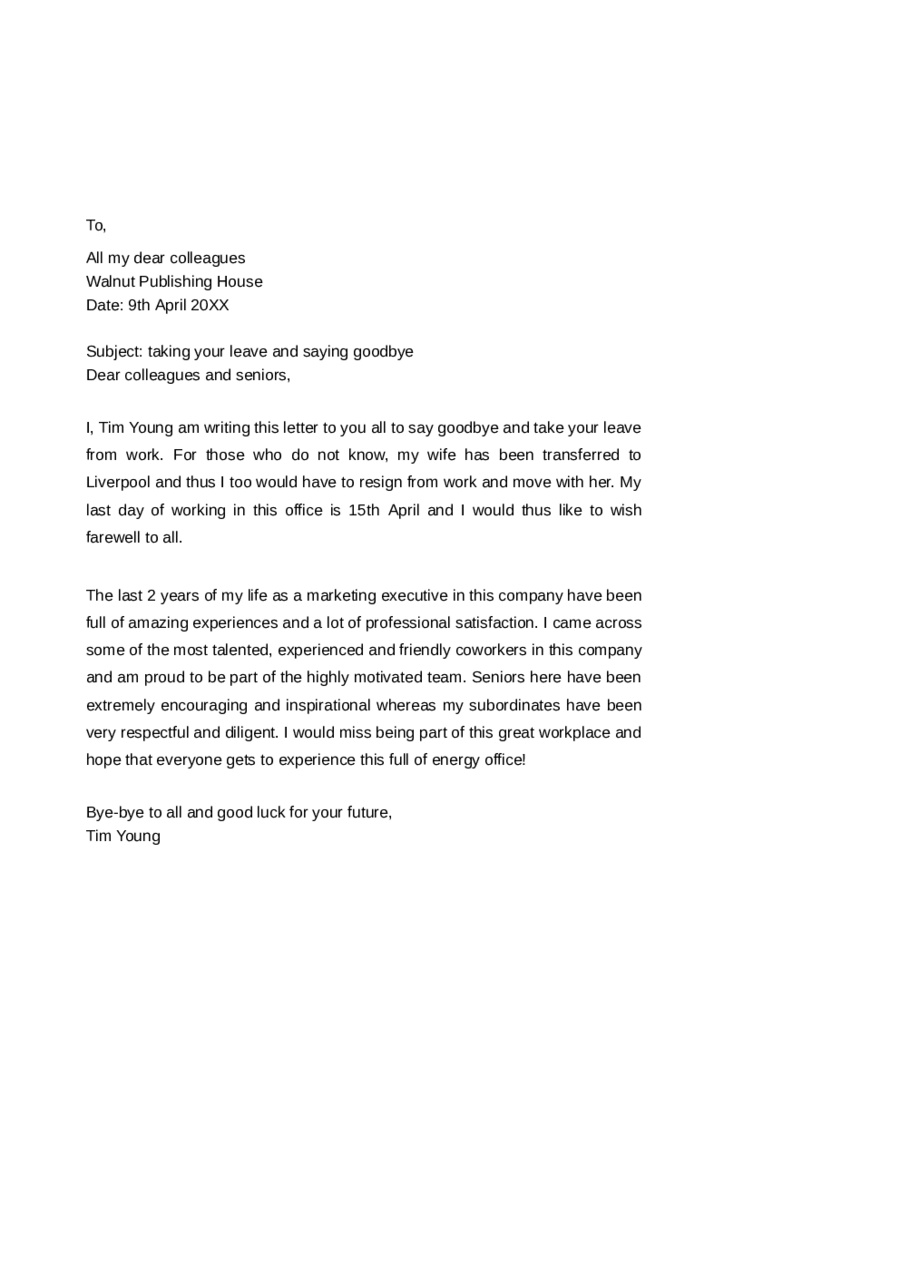 Farewell Message for a Colleague blank

To,
All my dear colleagues
Walnut Publishing House
Date: 9th April 20XX
Subject: taking your leave and saying goodbye
Dear colleagues and seniors,
I, Tim Young am writing this letter to you all to say goodbye and take your leave
from
work.
For
those
who
do
not
know,
my
wife
has
been
transferred
to
Liverpool and thus I too would have to resign from work and move with her. My
last day of
working in
this office is 15th
April
and I would thus
like to wish
farewell to all.
The last 2 years of my life as a marketing executive in this company have been
full of amazing experiences and a lot of professional satisfaction. I came across
some of the most talented, experienced and friendly coworkers in this company
and am proud to be part of the highly motivated team. Seniors here have been
extremely encouraging and inspirational whereas my subordinates have been
very respectful and diligent. I would miss being part of this great workplace and
hope that everyone gets to experience this full of energy office!
Bye-bye to all and good luck for your future,
Tim Young